How many times have you yelled at your significant other to "Put the toilet seat down!"? We're guessing it's far more than you can count. One guy has a solution for that -- sort of. But first a warning: It isn't pretty.
Consider this an olive branch in the bathroom gender wars.
The gist of this "adjustable" john is that it's easy to move (it clips on to the edge of the bowl), eliminates male "splashing" around the bowl area and is relatively easy to clean. Main Drain was developed by Daniel Garvin, a self-described serial entrepreneur from Utah, who personally aspired to have a urinal in his home at the tender age of 16.

Of course, at-home urinals already exist, but with a motto like "Pee. Free." the Main Drain is definitely our fave.
Check out the video above to see how it works, and Garvin's Kickstarter page where he's aiming to raise $50,000 in order to bring the Main Drain to a bathroom near you this summer.
Are you an architect, designer or blogger and would like to get your work seen on HuffPost Home? Reach out to us at homesubmissions@huffingtonpost.com with the subject line "Project submission." (All PR pitches sent to this address will be ignored.)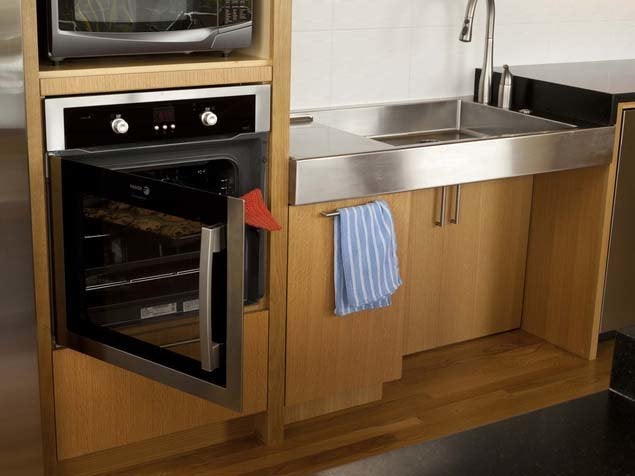 Multigenerational Homes: From The Accessible To The Extravagant