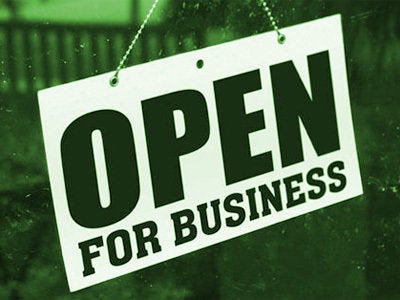 It's been a big few week for jobs. At last Thursday'sJobs Summit President Obama announced the question of the moment, "How do we get businesses to start hiring again?" How do we get folks back to work?
We all know someone. We spoke to a friend just yesterday -- an unemployed elevator technician in the area -- whose nerves are rattling with the approaching holiday season. We actually had good news for him, we mentioned the job creation machine right in our nation's capital -- an American-made job creation machine.
WeatherizeDC launched in September and is proving that it's really possible to create good green jobs now -- today, yesterday, and tomorrow. We initially realized two things: home weatherization represents one of America's few industries primed for expansion and job creation (check out cash for caulkers buzz, Romer confirms) and that a missing link has been a partnership between non-profits, organized labor and the local small businesses that perform the audits and weatherizations and ultimately hire new workers. WeatherizeDC is the campaign of a local non-profit forging these crucial and sustainable partnerships with small home performance businesses, the community and organized labor to advance economic and environmental justice.
How we do it? WeatherizeDC's Green Teams gather together their neighbors and friends through house meetings, door-to-door canvasses and events to help them through the details and process of home weatherization. Audits and weatherizations then take place in discounted group rates and the home performance businesses of the local community finally grow and finally hire given the increased demand. Organized Green Teams are gearing up to weatherize 200 homes by March, which in turn will generate up to seven good green jobs. It's not only job creation, it's community-driven job creation.
Up to date, the WeatherizeDC community members and youth leaders have knocked on thousands of doors, hosted a dozen home energy meetings on community-based weatherization and identified hundreds of homeowners interested in taking the next step. As of the beginning of this week, WeatherizeDC generated enough new demand for our first small business partner to hire two new full-time workers equipped with family-sustaining wages and benefits. It's job creation now.
We're excited about the Jobs Summit and President Obama's plan to quickly activate employment. But, we're even more excited about 2010 being a year of community-driven job creation machines popping up all over the country. Together, we will reenergize our nation's economy. Interested?
Calling all HuffPost superfans!
Sign up for membership to become a founding member and help shape HuffPost's next chapter