Home-Based Primary Care: Making Health Systems More Age-Friendly
By Terry Fulmer, PhD, RN, FAAN, President, The John A. Hartford Foundation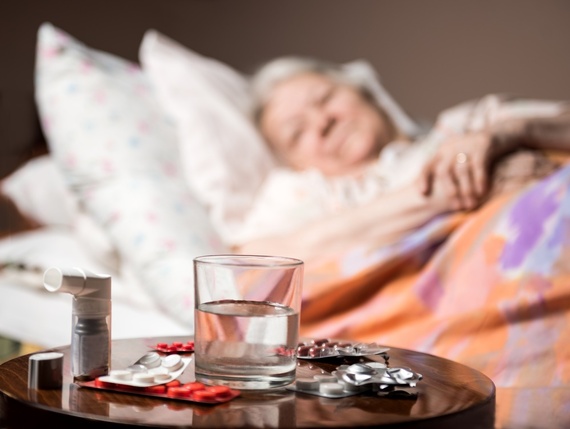 For most older adults, home is where the heart is, and whenever possible, it should be where the care is, too.
Delivering team-based, primary care in the home - a return in some ways to the "house calls" of yore - offers a highly promising and cost-effective solution for millions of frail, vulnerable older adults who desperately need better care. Often forgotten as a strategy, home-based primary care offers one important way our health care system can become more age-friendly, particularly for those older people who need it the most.
About four million older people have difficulty visiting a clinic or doctor's office because they are frail, functionally limited, and homebound. This number will only grow as the U.S. population ages. Homebound or home-limited older adults live with a devastating combination of multiple chronic conditions, functional impairment, frailty, and social stressors. Their family caregivers often suffer adverse health outcomes because their needs go unrecognized and unaddressed.
When these frail older adults experience a crisis, they are taken by ambulance to the emergency room, where they receive care from providers who have no knowledge of their complex conditions, their goals, and their care needs. Together, these factors contribute to avoidable hospitalizations, institutional placement, and fragmented, discontinuous follow-up care that is frustrating and harmful to patients and costly to health care systems.
Home-based primary care delivered by a skilled team of providers (physician or nurse practitioner, nurse, social worker, and others) has been demonstrated to be effective in multiple studies on quality of care and in the early results of a Center for Medicare and Medicaid Innovation demonstration known as Independence at Home. In a strong show of the economic value of the model, Independence at Home saved more than $25 million in its first year.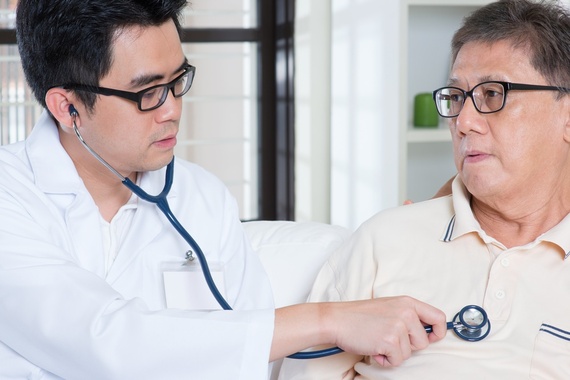 Yet, despite such impressive outcomes, home-based primary care only reaches a fraction of those who would benefit from the service. A recent study found that only 12 percent of completely homebound individuals reported receiving primary care services in the home.
There are three main modifiable barriers to the growth of home-based primary care. First, home-based primary practices lack the essential capacity to engage in quality measurement, quality performance reporting, and quality improvement, which are now required for providers to engage in value-based care. Second, the workforce for home-based primary care is small and the field lacks robust technical assistance capacity to develop that workforce. And third, payers and entities at financial risk for health service utilization and costs lack awareness of the existence of an often invisible homebound population, as well as the capabilities and value of home-based primary care in providing high-quality, cost-effective care for that population.
In order to address the barriers and foster the growth of home-based primary care, three strategic and coordinated projects have been developed that The John A. Hartford Foundation is proud to support in partnership with West Health. Together these projects aim to move the field into the mainstream of U.S. health service delivery. The three projects will:
1.Measure the quality of home-based primary care by implementing a national learning collaborative of providers and a Qualified Clinical Data Registry that collects, stores, analyzes, and transmits clinical data about patient care for use in improving patient health outcomes;
2.Build training and technical assistance capacity through the Home Centered Care Institute, which will develop a core clinical and practice management curriculum and training in home-based primary care; and
In order to address the significant barriers to care of frail and vulnerable homebound elders, these three components will together improve quality measurement, workforce training, and payment policy. Together, we hope they will raise the profile of home-based primary care as a feasible, cost-effective and age-friendly approach to meeting the needs of particularly vulnerable older people.
Related
Popular in the Community