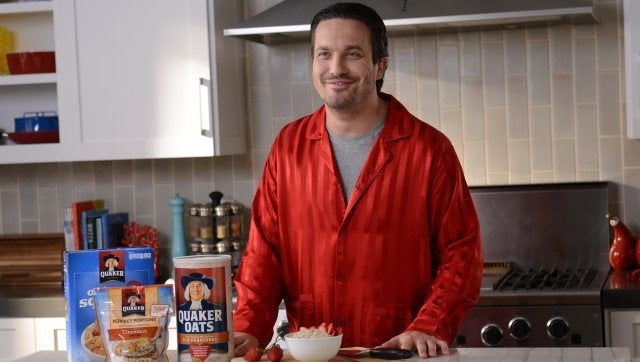 As the amount of personal information we can share with each other invariably increases, we find ourselves fascinated by the eating and cooking habits of even those we don't know. It got us to thinking especially about the well-known chefs, musicians, comedians, actors and others whose career frequently takes them out on the road, into more airplanes, restaurants and hotel bars than they can count. When they finally settle back in at home, what do they want to cook for themselves? We asked, and they just started telling us!
For this installment of Homecoming Meals, we held "Top Chef" alum, restaurateur and chef Fabio Viviani in one place for five minutes -- no small feat. Fabio has kind of a lot going on. After season five of "Top Chef", Fabio lunged straight back into opening restaurants (Siena Tavern in Chicago is brand new), writing cookbooks (Fabio's Italian Kitchen is on its way) and signing deals. His most recent time commitment, as spokesman for Quaker Oats and the American Heart Association's "Go Red for Women" campaign, has him protecting the hearts of America's women. You hear that ladies? He'll protect your heart right before he breaks it (just kidding, we think).
It's dizzying just to think about right? We'll never forget the episode of "Life After Top Chef" that included Fabio sitting down heavily at his desk, eating a giant steak and begging someone to bring him a ball of burrata. We feel your pain, Fabio. We'd like someone to bring us some burrata, too. This Tasmanian Devil of a person let us know what his ideal Homecoming Meal would be, after more travel than most humans could tolerate.
I'm on the road for the majority of my time -– close to 300 days of the year -– so when it comes to unwinding after a long trip, nothing is more comforting to me than risotto. Because I'm Italian and I love my wine, instead of using broth I cook the rice with a nice red wine. Along with complex carbs from the rice, it's important to get protein, so I'll add duck, or if I've had a really long trip I'll add something more simple like sliced prosciutto or salami. What people don't realize is that risotto doesn't take forever to cook -- only 15 minutes -- so it's a delicious end to a long journey.
Why haven't we been cooking our risotto in wine only this entire time? Check out some of Fabio's favorite risotto recipes below.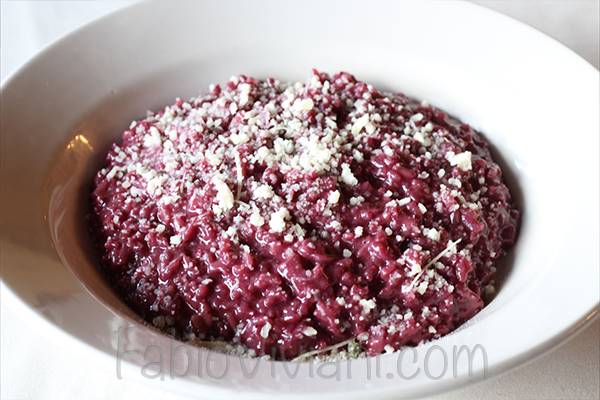 Fabio Viviani's Risotto Recipes