Homecoming queen Jodie Farnetti makes history with her point after touchdown kick in West Blocton's Homecoming victory over Oak Grove 19-7.she scored the final point in her dad's final home game . GO TIGERS !

Posted by Brian Wallace on Friday, October 16, 2015
The Friday night lights shined extra bright for this football coach and his daughter.
Jodie Farnetti, 17, was recently crowned homecoming queen at her father's final home game as the coach of her Alabama high school's team, ABC News reported. The teen then celebrated both her win and her dad by taking to the field and kicking a field goal that earned the team an extra point in the last quarter of the game.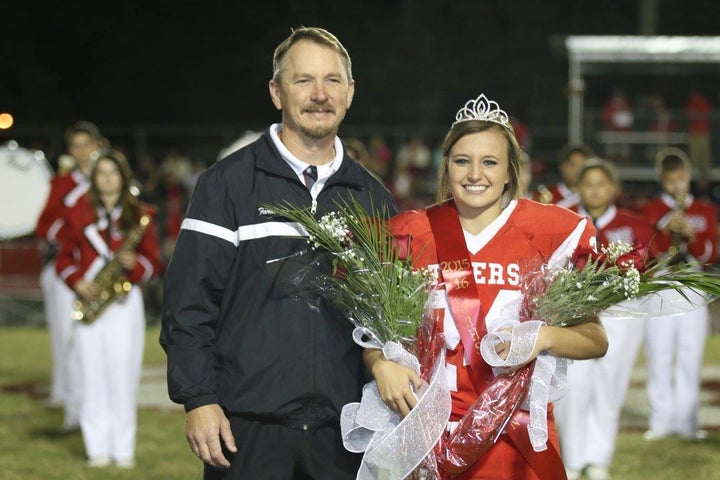 "It was just so special to me, because No. 1, she's my daughter and I was a proud dad, and No. 2, it was my last homecoming game," Jodie's father, Gregory Farnetti, told ABC News. "All the stars had aligned for her. It was such a great night."
Farnetti has been the coach of West Blocton High School, in West Blocton, Alabama, since before Jodie was born. When she was a kid, Jodie would for fun practice kicking while waiting for her dad to finish up football practice, and it became an inside joke between the pair that that Jodie would someday kick at one of her dad's games.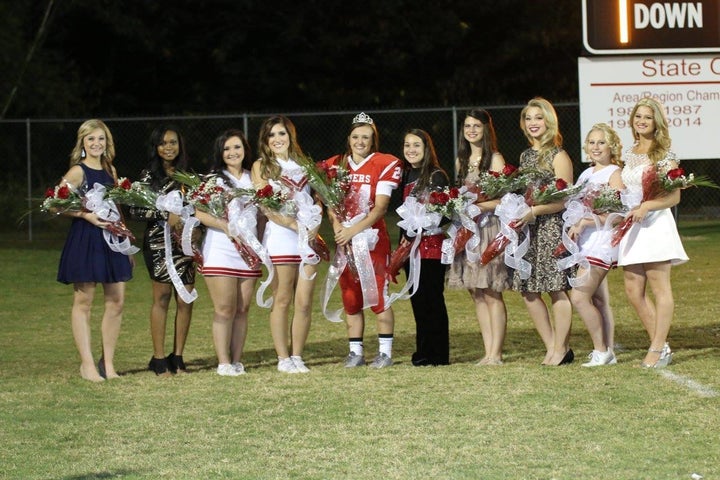 On Oct. 16, the family's joke became a reality, when Jodie was first crowned homecoming queen while wearing a full football uniform, and then shared her win with her father. The teen had consulted with the football team prior to the evening, asking if she could step in to play at point in her dad's final season, and the players decided homecoming should be the night.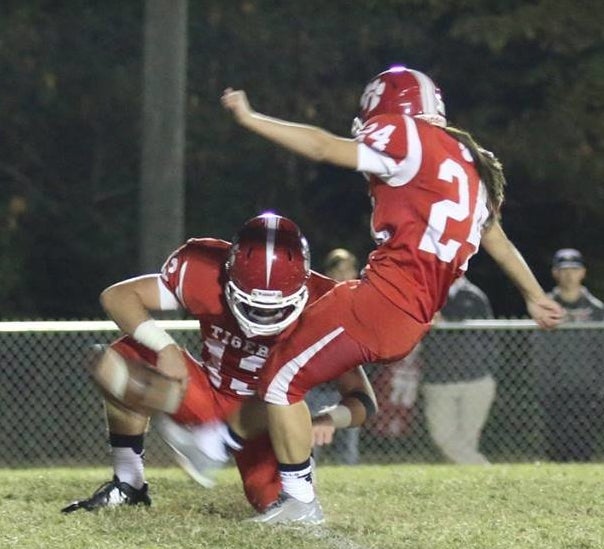 "[The football team approved] -- they love her -- and most afternoons [leading up to the homecoming game] five to six football players would be with her while practicing," Jodie's aunt, photographer Kandi Smith, told The Huffington Post in a Facebook message.
When Jodie's big moment came, "The crowd, football team and cheerleaders went crazy. It was only an extra point -- it didn't win the game --  but it was a moment shared by a daughter and dad," Smith said.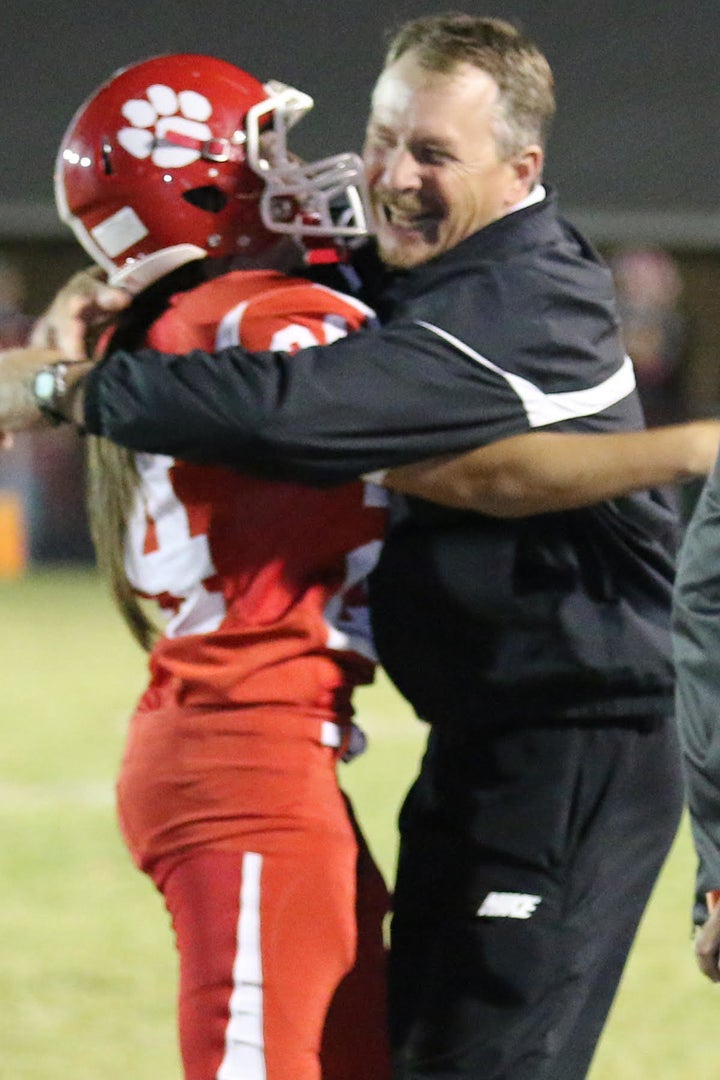 The 17-year-old, now known as "Miss Friday Night," is a UCA All American Varsity cheerleader who will be playing college softball at Wallace State Community College next year, according to WIAT. After retiring, Franetti will be able to spend more time watching his daughter play. Jodie's scoring kick last Friday is surely one of many wins to come.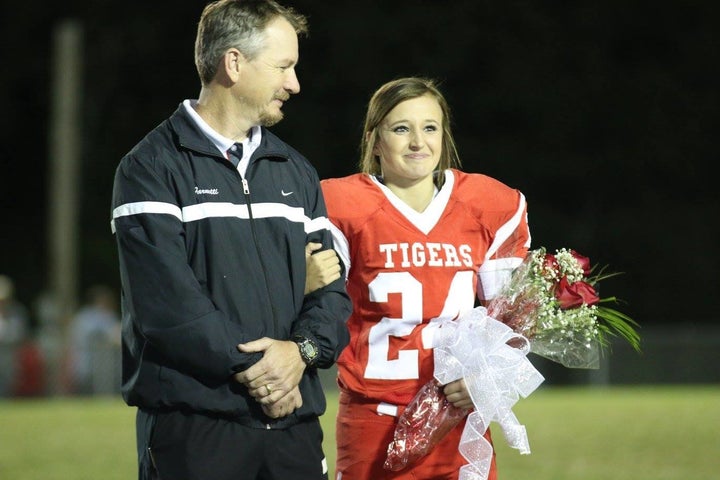 "He'll never have a son," Jodie told the news outlet. "Now he can say that, my daughter kicked in a game that we won in. It's just very special."
PHOTO GALLERY
College Football Traditions
Calling all HuffPost superfans!
Sign up for membership to become a founding member and help shape HuffPost's next chapter