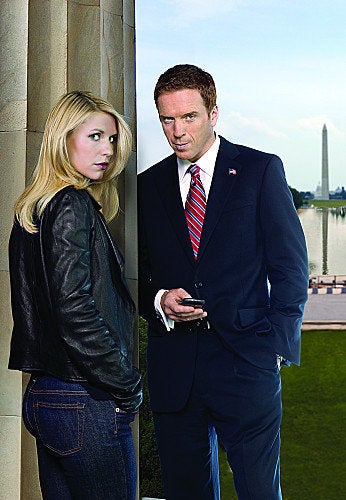 "Homeland" cleaned up at the 2012 Emmys, staking its claim as TV's latest awards magnet. Showtime's hit CIA thriller dominated this year's ceremony: Claire Danes won for Outstanding Lead Actress in a Drama Series, Damian Lewis took home the Emmy for Outstanding Lead Actor, and the show won Best Drama and Best Writing in a Drama Series.
"Homeland" was nominated nine times overall. The post-9/11 drama also won big at the 2012 Golden Globes, where Danes won for Best Actress and the series won Best Drama Series.
Both Danes and Lewis beat out Emmy heavyweights on their way to grabbing their gold statues. Lewis bested "Breaking Bad" star Bryan Cranston, a three-time winner, and "Mad Men" star Jon Hamm, who was aiming to win his first individual Emmy after being nominated for the award five times.
Danes emerged victorious from an impressive batch of nominees that included Emmy favorite Glenn Close and "Good Wife" star Julianna Margulies, who won the category last year. Danes may have had the line of the night when she thanked her co-star Mandy Patinkin. "Mandy Patinkin, holla."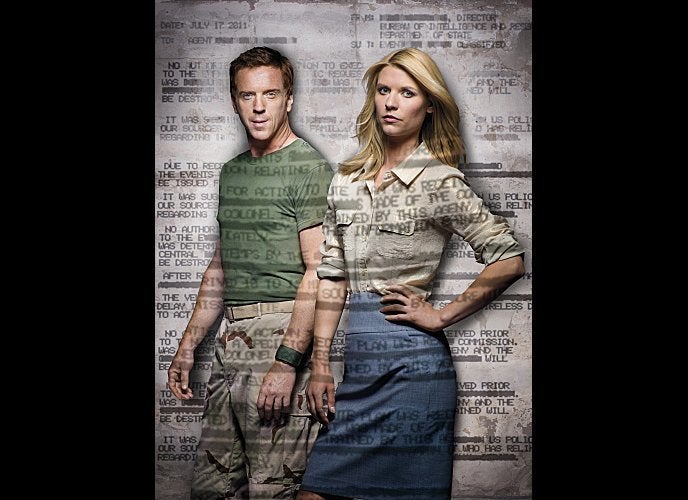 Emmy 2012 Winners
Popular in the Community