WASHINGTON -- The House will finally vote on a bill to fund the Department of Homeland Security without immigration measures, Speaker John Boehner (R-Ohio) told his conference at a meeting on Tuesday.
Senate Democrats have already shown that they will not vote for a funding bill that passed the House in January. That bill would tie funding to ending President Barack Obama's immigration actions, which could allow as many as 5 million undocumented immigrants to temporarily stay in the country and work.
Now, the House is conceding defeat on getting immigration measures into the DHS bill. The vote could come as soon as Tuesday.
"I am as outraged and frustrated as you at the lawless and unconstitutional actions of this president. ... I believe this decision -- considering where we are -- is the right one for this team, and the right one for this country," Boehner told GOP members, according to a source in the room. "The good news is that the president's executive action has been stopped, for now. This matter will continue to be litigated in the courts, where we have our best chance of winning this fight."
Boehner was referring to a lawsuit brought by 26 states contending that Obama's 2014 executive actions on immigration are unconstitutional. A federal judge temporarily halted those actions from moving forward last month.
The speaker told members there were only three ways forward for the DHS fight at this point, according to the source in the room. They could vote on the clean bill, which would be likely to pass given the near-unanimous support of Democrats. They could do another short-term bill, but Boehner said that might be unlikely to pass, given the failure of a three-week funding bill last week. The final option, allowing DHS to shut down, was untenable, he said.
"With more active threats coming into the homeland, I don't believe that's an option," he said, according to the source. "Imagine if, God forbid, another terrorist attack hits the United States."
He also took a dig at Senate Republicans for giving up on putting immigration measures in the DHS bill.
"Unfortunately, the fight was never won in the other chamber," Boehner said, according to the source in the room. "Democrats stayed united and blocked our bill, and our Republican colleagues in the Senate never found a way to win this fight."
Update 11:23 a.m. -- House Minority Leader Nancy Pelosi (D-Calif.) released a statement Tuesday morning urging Boehner to hold a vote on the clean bill as soon as possible, and reiterating that Democrats will support it.
"The Senate has voted in a bipartisan way and House Democrats have made it clear we support full, long-term funding," she said. "We shouldn't wait another day to remove all doubt to our enemies, to American families and to the affected workers that we will fully fund the Department of Homeland Security."
Before You Go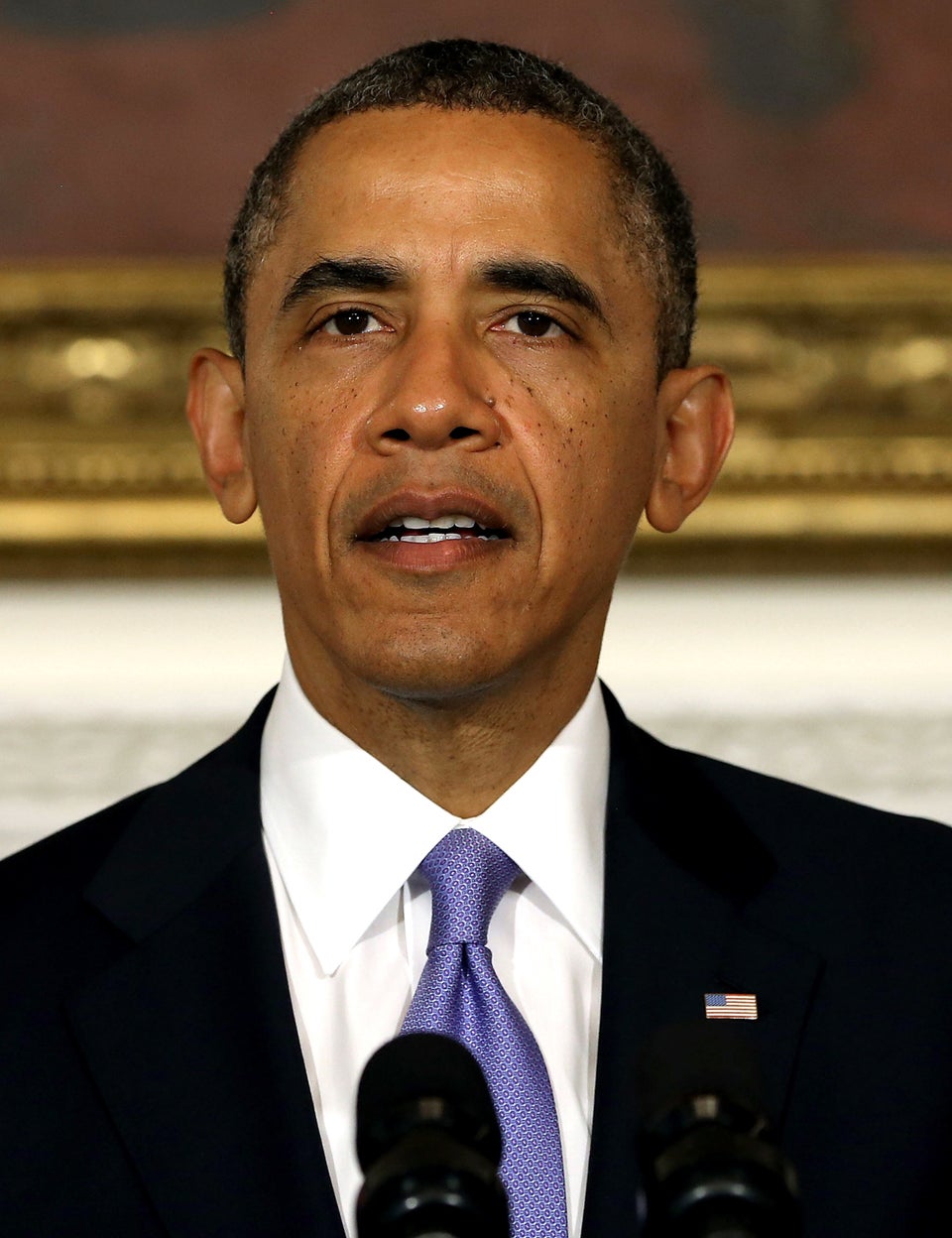 11 Ways Immigration Reform Helps The Economy
Popular in the Community