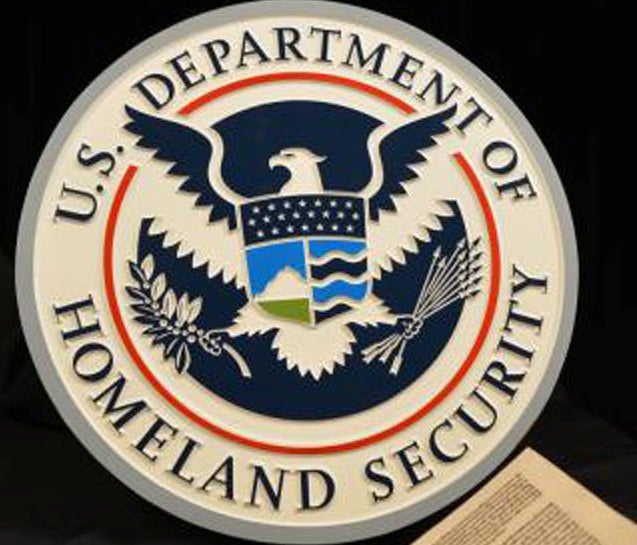 The article Tuesday said that DHS policy analyst for immigration Ian M. Smith was involved from 2014 to 2016 in email chains that included prominent white nationalists and racists as they planned various events. One of them was Richard Spencer, who notoriously elicited Nazi salutes to his call of "Hail Trump" at the conservative National Policy Institute conference in Washington after the presidential election.
Smith told The Atlantic that he had never attended the events discussed in the emails — but he did not deny the authenticity of the emails.
"I no longer work at DHS as of last week and didn't attend any of the events you've mentioned," he said.
After the Atlantic published its article on Smith, the Department of Homeland Security issued a statement to the magazine saying that it is "committed to combating all forms of violent extremism, especially movements that espouse racial supremacy or bigotry. This type of radical ideology runs counter to the Department's mission of keeping America safe."
Smith was in group email communications that included planning for an "Alt-Right Toastmasters" night in 2016 and dinner parties with white nationalists.
One email dialogue in October 2015 between Smith and Ben Zapp, a real estate agent with ties to the extreme right, reveals the two joking using Nazi terms. While discussing Friday night plans at one point, Zapp said his home would be judenfrei, meaning "free of Jews" in German, a term used by the Nazis for areas where Jews were cleared out or killed. Smith responded in an email: "They don't call it Freitag [German for Friday] for nothing," The Atlantic reported.
Before he began working for the White House, Smith worked for the Immigration Reform Law Institute, an anti-immigration legal organization associated with the right-wing Federation for American Immigration Reform, according to The Atlantic.