WASHINGTON ― Homeland Security Secretary John Kelly said Monday that he's considering splitting children from their parents if they arrive at the U.S.-Mexico border without authorization.
"I would do almost anything to deter the people from Central America to getting on this very, very dangerous network that brings them up through Mexico into the United States," Kelly said on CNN's "The Situation Room," confirming a report that the policy shift was under consideration.
The government has struggled since 2014 to deal with a larger number of mothers and children coming to the U.S. from Central America without authorization, many of them seeking asylum based on violence in their native countries. Former President Barack Obama attempted to stem the tide in part through detaining mothers and children, a highly controversial practice. President Donald Trump's administration is considering even harsher measures.
The argument Kelly made ― and Obama administration officials did before him ― is that extreme steps are needed to keep women and children from making a dangerous journey to the U.S., where they face an uncertain future. It's not baseless; Kelly noted that many women and girls are raped on the way.
But there aren't many legal options for people in Central America who fear violence or death to flee, and Kelly earlier Monday announced that the Trump administration was limiting them even further.
The new executive order on travel that Trump signed Monday blocks all refugee resettlement for 120 days, beginning March 16, and reduces the overall number of refugees to be admitted this fiscal year. That will include a temporary shutdown of the Central American Minors program, which is part of the refugee resettlement. The idea behind the program was to give parents already lawfully in the U.S. a means to legally bring in their children if they could prove the kids were at risk in their native countries. Thanks to Trump, in an action defended by Kelly, that won't be an option for four months.
At the same time, the Trump administration is cracking down on those who attempt to come to the U.S. without authorization. Kelly announced last month that the administration would pursue deportation or even criminal prosecution for parents who pay to have their children smuggled into the U.S. The administration also seeks to deport people more quickly and end so-called catch and release.
The government is required to place undocumented children in the least restrictive setting possible, which has posed a problem when determining what to do with children traveling with their parents. Unaccompanied minors are transferred to the Department of Health and Human Services, which Kelly said does "a very, very good job of putting them in either foster care or linking them up with parents or family members in the United States."
The Obama administration came under fire from Democrats and immigrant advocates and faced lawsuits for long-term detention of children with their mothers, and it began to move most families through the system more quickly ― screening them and releasing most while they waited for court hearings.
If the Trump administration splits children from their parents, it will avoid detaining children while still punishing their parents.
"I am considering it in order to deter more movement along this terribly dangerous network. I'm considering exactly that," Kelly said of separating parents and children. "They will be well cared for as we deal with their parents."
"The Situation Room" host Wolf Blitzer asked Kelly if he understands "how that looks to the average person."
"It's more important to me, Wolf, to try to keep people off of this awful network," he said.
In Trump's speech to the Republican National Convention as a presidential candidate in July, he discussed families from Central America as if they were a scourge that put Americans in danger.
"They are being released by the tens of thousands into our communities," he said last summer, "with no regard for the impact on public safety or resources."
Before You Go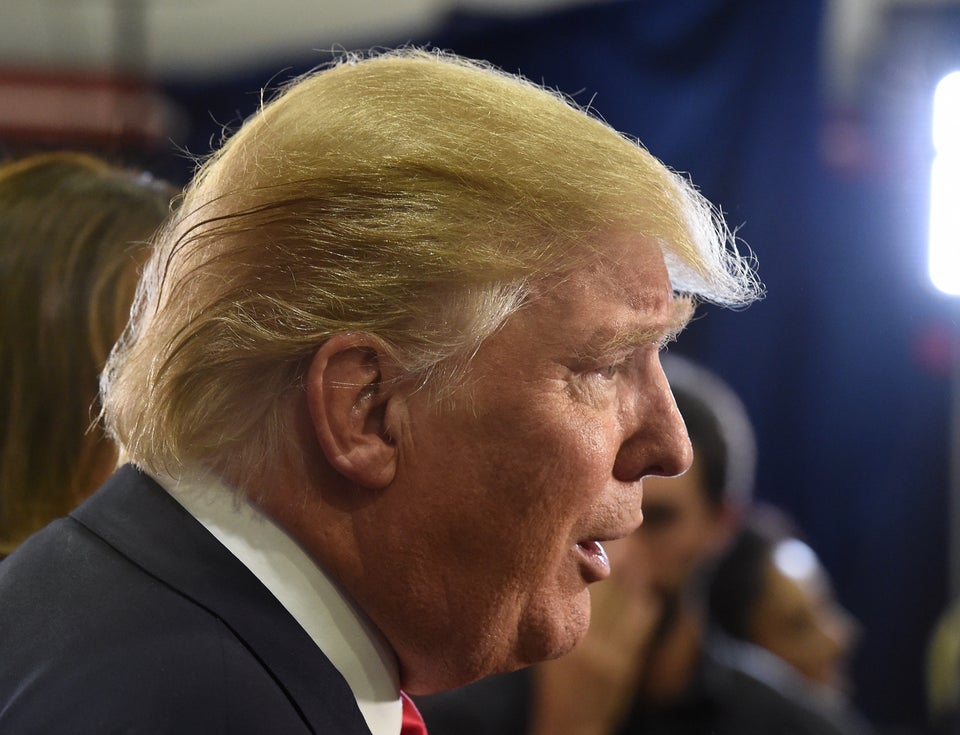 How Donald Trump Talks About Undocumented Immigrants
Popular in the Community