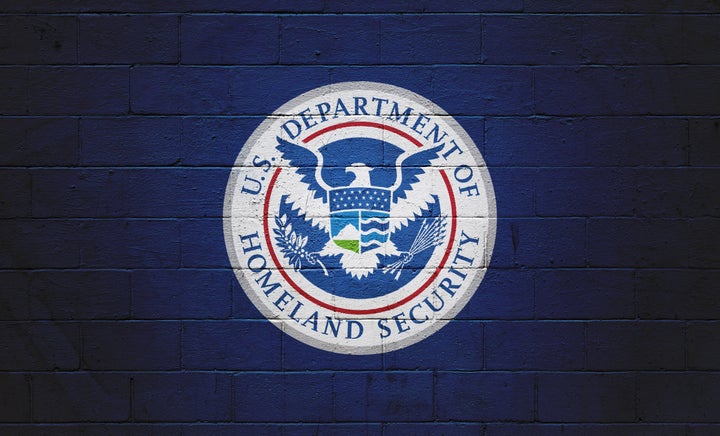 The Department of Homeland Security has launched an investigation into a hand-drawn swastika discovered Friday in one of its buildings, an official has confirmed.
The swastika was found on the third floor of a DHS building in the Nebraska Avenue Complex in northwest Washington, according to CNN's Jake Tapper, who was the first to report the appearance of the Nazi symbol. 
The swastika was removed later Friday, NBC reported.
Homeland Security spokesperson Andrew Meehan said in a statement that the symbol has "no place" in the department.
"This display of hate and cowardice does not represent the dedicated hardworking men and women of the Department of Homeland Security," Meehan said. "It has no place in an organization that works tirelessly to protect the American people and combat hate in all its forms. The situation was immediately referred to the Office of the Inspector General and is currently being investigated to ensure that swift and corrective action is taken."
Some staff members were notified about the Nazi symbol in an email —obtained by CNN — from Brian Murphy, the principal deputy undersecretary for the DHS Office of Intelligence and Analysis.
"Unfortunately, today a hand-drawn swastika was located on the third floor," Murphy wrote, according to CNN. "First, I want to repeat what ... the Secretary, and many others in the department have said in the past: there is no room in the workplace for such symbols of hate. And there is no room in the workplace for those who ascribe to such a thing."
He added that he had communicated with Undersecretary for Intelligence and Analysis David Glawe, "who is currently in Israel, and he is disgusted by what has happened."
Murphy notified staffers that the swastika was being removed and asked if anyone witnessed anything suspicious. He also indicated that increased security steps were being considered, CNN reported.
In an apparent accidental response to everyone receiving the email, one employee wrote: "Check out the latest I&A [intelligence and analysis] insanity — as if leadership really cares," adding: "I guess I should not be surprised," CNN reported.
Murphy responded: "I do care," according to CNN.
Calling all HuffPost superfans!
Sign up for membership to become a founding member and help shape HuffPost's next chapter
BEFORE YOU GO