A lawyer for President Donald Trump's voter fraud commission indicated Friday that the panel will not turn over voter information it collected from states to the Department of Homeland Security.
Trump disbanded the commission on Wednesday, and the White House said DHS would take over the commission's work of investigating voter fraud, which several studies and investigations have shown is not a widespread problem. The announcement prompted confusion and concern over what DHS would do with personal voter roll data that the commission, as of October, had collected from 20 states. As a federal agency, DHS faces restrictions on how it can collect and use Americans' personal information that the commission, which was only a federal advisory committee, did not have.
On Friday, the ACLU of Florida filed an emergency motion in federal court to block the commission from giving any personal information it collected to DHS. In an email that was included in the ACLU's filing, Joseph Borson, a Department of Justice attorney representing the commission, said the panel had no intention of turning information over.
"First, as you know, the Director of White House Information Technology ("DWHIT") is maintaining the data submitted by the States, and has made clear that no other entity or persons beyond a limited number of his technical staff have access to it," Borson wrote. "We have additionally been authorized to represent that the data will not be transferred or utilized; thus, there is no basis for emergency injunctive relief."
The comment only adds to confusion about how DHS will take up the commission's work. Kansas Secretary of State Kris Kobach (R) has said he would be an informal adviser to DHS and told Politico he expected Immigration and Customs Enforcement to run state voter rolls against databases to identify noncitizens on the voting rolls. Experts warn that's not a reliable way to identify people illegally on the rolls.
Tyler Houlton, a DHS spokesman, said the department as a matter of policy did not comment on pending litigation. Lauren Ehrsam, a Justice Department spokeswoman, said the DOJ declined to comment.
DHS officials are distancing themselves from the probe, telling Reuters Friday that its election unit didn't have any plans to investigate voter fraud.
"At the President's direction, the Department continues to work in support of state governments who are responsible for administering elections, with efforts focused on securing elections against those who seek to undermine the election system or its integrity. Mr. Kobach is not advising the Department on this matter," Houlton, a DHS spokesman, said in a statement to HuffPost on Thursday.
In June, Kobach sent out a letter to election officials in all 50 states requesting that they provide the commission with all publicly available voter data, including, if possible, the last four digits of Social Security numbers. The request set off a bipartisan uproar, and Republican and Democratic officials alike refused to turn over all or part of the information the commission was requesting. Some officials said they would not do so on principle, while others said they were prohibited by state law from giving the commission the data it wanted.
Even though the backlash was bipartisan, Trump blamed Democrats who refused to hand over data for blocking his commission's work.
Support HuffPost
The Stakes Have Never Been Higher
Before You Go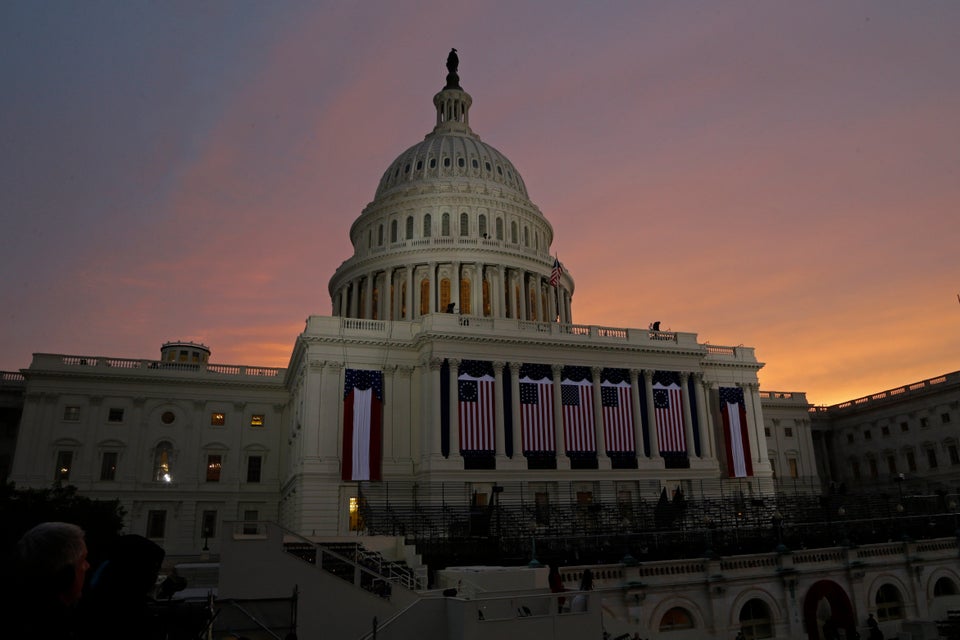 U.S. Capitol Photos
Popular in the Community