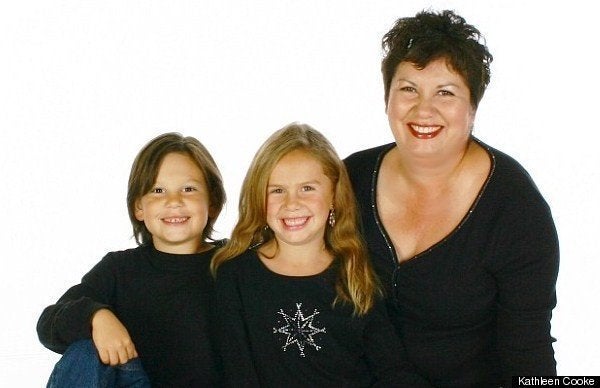 SANTA ANA, Calif. -- Three and a half years ago, Kathleen Cooke was breathing easy. Having left her well-paying job for a new career as a teacher, she spent a blissful summer with her kids, sipping lemonade and baking cookies.
But within months, the life she had built evaporated. When she failed to secure a new job, she entered a steady downward spiral that eventually led her to a homeless shelter. Homelessness, once an abstract idea, had become real.
After the worst economic downturn since the Depression, formerly middle-class people like Cooke have found themselves reduced to poverty. With jobs scarce, and with government safety nets shrinking, one misfortune -- a layoff, an injury, a mortgage default -- can transform a person's life beyond recognition. No longer a condition reserved for the margins of society, for drug addicts and the mentally ill, homelessness has infiltrated the heart of America.
As foreclosure and unemployment rates have swelled to epidemic proportions in the past two years, the ranks of the American homeless have grown: the number of homeless families rose 4 percent in 2009, and then 9 percent last year, a pair of new reports show. In effect, even more Americans were homeless than those numbers suggest, stranded in the awkward process of staying with friends and relatives, for lack of a home of their own. Instances of families "doubling up" between 2008 and 2010 rose nearly 12 percent.
"People who I would have gone to as donors of ours I now talk to as clients," said Larry Haynes, executive director of Mercy House, a shelter organization here in Santa Ana. "It's in their consciousness."
For Cooke, in the summer of 2007, things finally seemed to be going her way. Her ex-husband was paying regular child support. Her former boss had been helping her transition into teaching. Her apartment, in a safe, suburban neighborhood in Costa Mesa, Calif., was comfortable.
That summer, with her teaching credential in her pocket and a teaching internship lined up for the fall, Cooke, now 51, decided to reward herself. The job she had just left, as an administrative assistant in risk management for the paint company Behr Process Corporation, had paid her $38,000 a year, with generous quarterly bonuses, she said. With her kids out of school for the summer, she devoted herself entirely to them, and decided to coast for a short while on her savings.
"I had such a great outlook about what my future was going to be like," she said. "I don't remember thinking about how much money I had, how much money I didn't have."
But then came the financial crisis. As tax revenue withered, local governments across the nation were forced to slash spending. When Cooke finished her internship and looked for a teaching job, she found no one was hiring.
Suddenly, she was stranded. Her ex-husband, out of work himself, stopped regular payments. The work she found as a substitute teacher paid only $100 a day. Without a significant source of income, she was consistently behind on her rent and was finally evicted from her apartment at the end of 2009. By the spring of 2010, after exhausting friends' hospitality, she called a homeless shelter and begged for help.
Cooke's plight has become all too common. In 2009, the number of American homeless increased 3 percent, according to a report released Wednesday by the National Alliance to End Homelessness. During that time, the number of homeless families increased 4 percent.
In 2010, the situation got worse still. During the year ending in September, the number of homeless families increased 9 percent, according to a report released last month by the U.S. Conference of Mayors.
Perhaps even more significant, the number of households "doubling up," as desperate families move in with friends and relatives, increased nearly 12 percent between 2008 and 2010, according to Census Bureau data. Now, over 13 percent of all U.S. homes contain more than one family, the highest proportion since at least 1968.
People once accustomed to middle-class comfort have turned to shelters for aid.
"They have this look on their face like, 'I never imagined this would happen to me. I've worked, I'm educated. This is not supposed to happen to me,'" said Chris Canter, executive director of Shelter Network in San Mateo, Calif. "But for a variety of reasons, it has."
Those reasons can be utterly commonplace. Just a few years ago, shelters were dominated by victims of drug addiction, mental illness or domestic violence. Those remain major causes of homelessness, but another leading cause has emerged.
Today, Canter said, the majority of his clients are homeless because of a job loss. Almost two-thirds, he said, are homeless for the first time.
As home prices continue to fall, and as the national unemployment rate remains stuck near 10 percent, Americans are seeing their wealth erode. More than 2.8 million homes received foreclosure notices in 2009, as foreclosure activity increased more than 20 percent, according to real estate data provider RealtyTrac. Between 2010 and 2012, 7.4 million more homes will likely enter foreclosure, the Federal Reserve predicts.
"Loss of jobs means loss of money, means inability to pay for housing," said Maria Foscarinis, executive director of the National Law Center on Homelessness and Poverty, in Washington. "Some people who are affected in that way end up becoming homeless."
Here in Santa Ana, a suburban city in affluent Orange County, the shelter organization Mercy House has recently detected a shift in its clientele: A growing number have solid jobs on their resume.
Haynes, 46, the Mercy House director, likes to volunteer at his daughter's soccer games, where he has befriended local parents, he said. A spirited conversationalist, Haynes is immediately likable. But some parents have approached him for a more practical reason.
"Usually the conversation is, 'Hey, Larry, what can we do for you?'" he said. "Now, it's, 'Hey, do you think you could help us out?'"
Working-class people, he said, are "terrified."
Cooke is one such working-class client. She called Mercy House after getting the group's phone number from a parent at her kids' school. At first, Cooke said, the organization told her that if she wanted to be housed, she'd have to move out of her neighborhood.
That was not what she wanted to hear. At that point, staying with a second friend, after wearing out her welcome with the first, Cooke had endured two years of steadily increasing desperation. She had been working seven days a week -- five days as a substitute teacher, and weekends as a driving instructor -- and still, she had consistently been about $200 short on her $1,400 rent.
She had played a bitter shell game, choosing which bills not to pay, or which essentials to forgo. While her kids ate government-subsidized lunches at school, and cheap dinners at home, she resorted to selling her belongings for rent money.
Ironically, the choice that was supposed to have given her more time to spend with her kids had instead forced her apart from them. It was that fact which finally broke her spirit.
"I fought so hard to try to stay where I was," she said, barely able to speak as she struggled against tears.
Mercy House, fortunately, was able to help her move into an apartment in her neighborhood, so her kids' schooling would not be disrupted. Today, she's living there largely on the organization's dime, as she finishes training for a new credential, to teach special education children.
Real employment for Cooke still isn't certain, but she is betting that her new qualification will enable her to enter a field that traditionally lacks teachers. For now, she's hopeful. What could have happened to her and her children, she said, is too scary to contemplate. Instead, she thanks Mercy House.
"They really saved my family, from I don't know what," she said. "I don't want to know what."
Related
Popular in the Community