If you ask Evelyn Adams and Rocky Barlett, dreams really do come true.
The homeless couple -- whose love story touched hearts around the world earlier this year -- tied the knot Friday in a breathtaking Florida ceremony that was generously gifted by their community.
"We look forward to a new life, to starting over," the groom told WFLA of their plans going forward. "That's all I can say; it's going to be a start over."
After 22 years together, news of their desire to one day wed led to donations pouring in to help them afford the $93 marriage license fee -- and a little extra.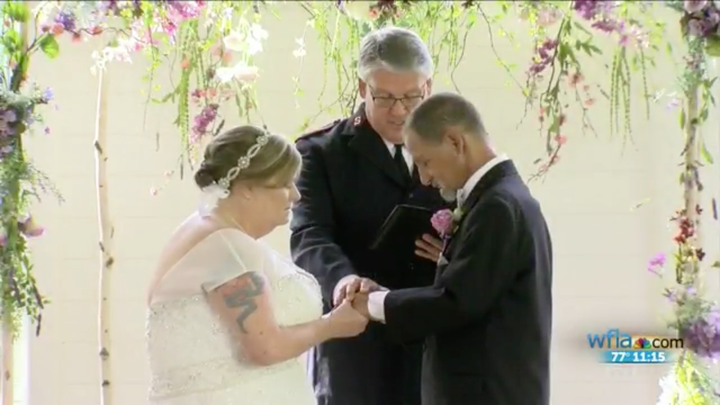 Members of the public donated everything from the event's flowers, food and location, as well as the bride's gown and groom's tux.
So when they all came together at Dover's Cross Creek Ranch, there was hardly a dry eye in attendance.
Adams, carrying a pink and white bouquet, walked down the aisle wearing a floor-length white gown. After joining her groom at the end, the couple's four-legged flower girl, a dog named Princess, enthusiastically hopped at their heels.
"It has just been a dream come true. No one's ever done this for me and Rocky," Adams told WFLA while fighting back tears.
The overwhelming event was certainly a Cinderella moment for the couple, which called Tampa's backwoods home for the last three years. Before that, they spent six months living under a downtown bridge.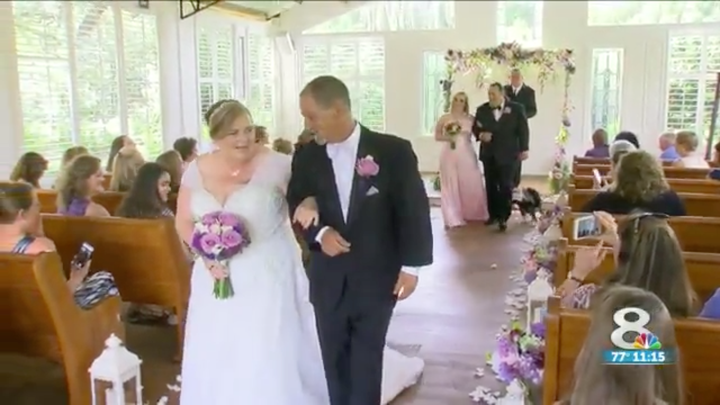 Tampa Police Officer Dan McDonald, who oversees the city's Homeless Initiative, described the wedding as "perfect" in an email to The Huffington Post.
McDonald personally spearheaded plans to get the couple back on their feet after meeting them in a wooded tent. He noted that if they were married they'd be in the fast lane for approved housing. When they said they wanted to wed but couldn't afford the costs, he helped spread the word about their challenge.
Along with their wedding, it also led to them being greenlighted for subsidized housing. They're set to move into their very own apartment on Monday.
"Doing stuff like this is more rewarding than writing a ticket," McDonald told the Tampa Tribune.
Before You Go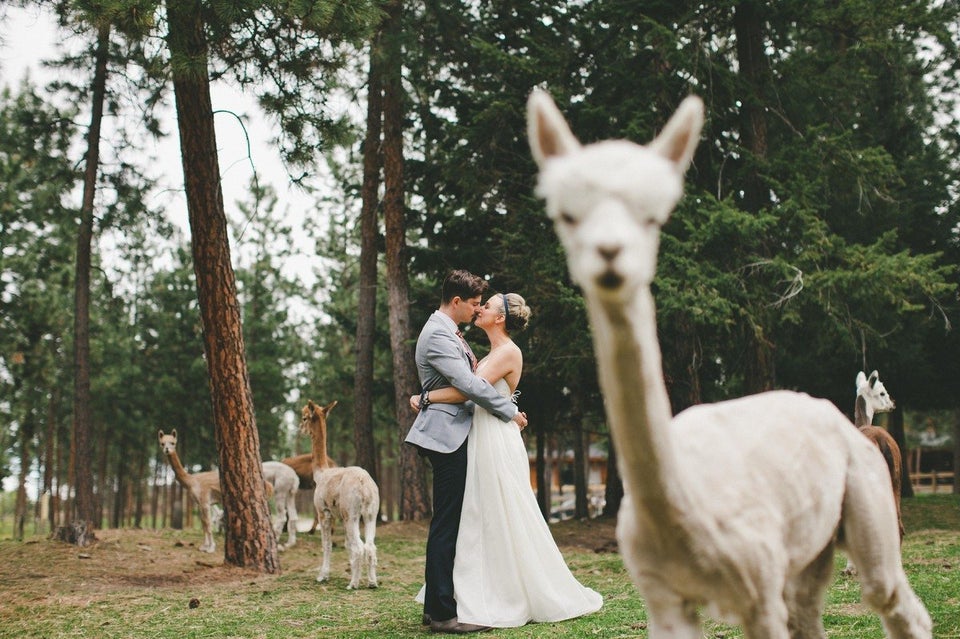 Funny Wedding Photobombs
Popular in the Community