An envelope with 18 cents inside was left as an offering at a Charlotte, North Carolina, church last Sunday. It may not sound like much, but church members say they were deeply moved by the "powerful" gift.
"Please don't be mad, I don't have much," someone penned on the outside of the envelope, left in a collection plate at First United Methodist Church. "I'm homeless. God Bless."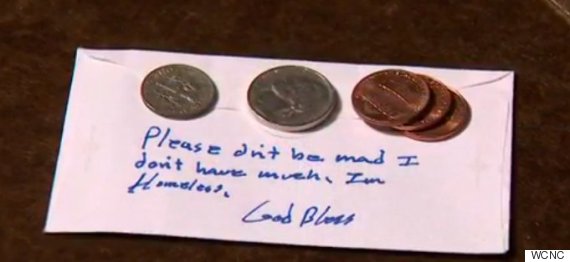 According to WCNC, First United Methodist Church is located in uptown Charlotte, nestled between a "homeless shelter in one direction [and] the big banks in the other." Every Sunday, the church offers breakfast to about 150 homeless individuals as part of their "Muffin Ministry."

"You're literally right in between two very different worlds," Reverend Patrick Hamrick told the news outlet. "We are, and we see that. Sunday mornings we welcome a big crowd of people to come have breakfast with us, some of them are coming from shelters."
Hamrick said that he and members of his congregation were very moved by the person's offering.
"It's touching that one of our homeless neighbors responded by giving back," he told WBTV. "We weren't 'mad,' we were very touched by this."
It's unknown who left the envelope, but Hamrick said that the individual's generous spirit has certainly been noticed by the church.
"It took some bravery I think to write that down … And for us, we acknowledge that individual gave out of his poverty proportionally a big deal," he told WCNC. "We want to honor the dignity of the individual who made this gift. But if that individual would step up it would be amazing because I have a feeling, there's been enough groundswell of support that this person could probably get some additional assistance. So I think there could be a happy ending to this."
This week, the story of the 18 cent donation has gone viral, as netizens praise the person's selflessness.
This "anonymous donor with so little to give [is] giving all of us an important lesson," WCNC wrote.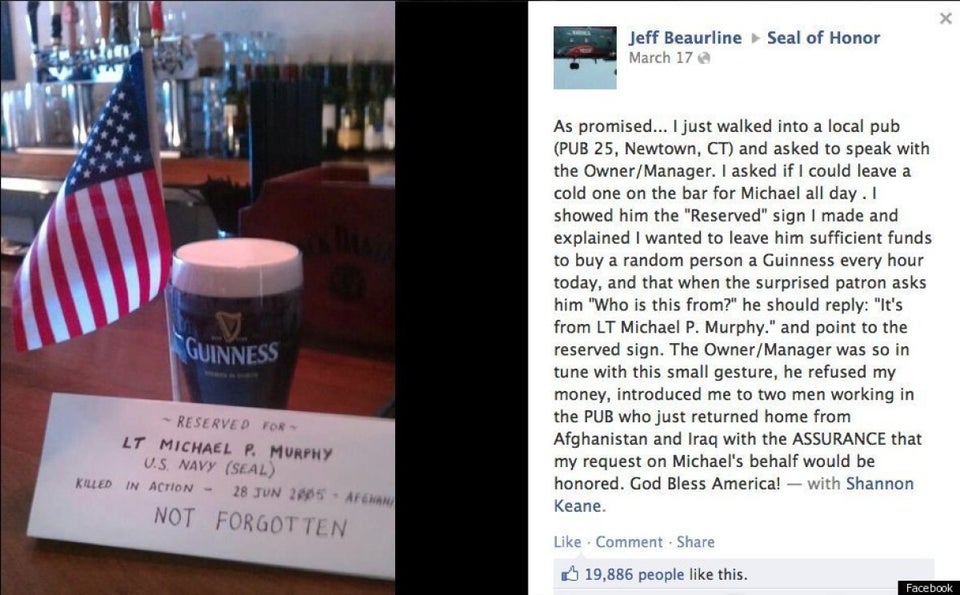 Random Acts Of Kindness