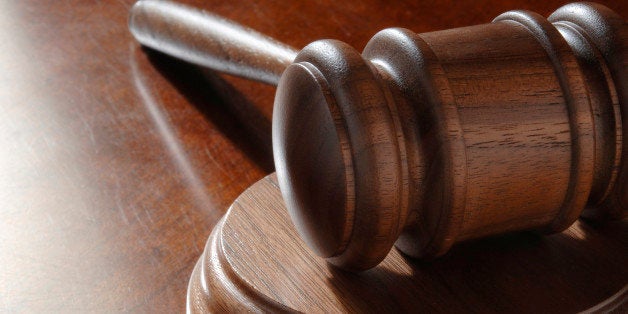 On Tuesday, July 21, 2015, D.C. Superior Court Judge Robert Okun issued a final order in favor of DC homeless families in the class action Melvern Reid v. District of Columbia. The class action was filed in the winter of 2013-2014 in response to the Gray Administration's placement of homeless families in recreation centers, which the families alleged, and the court agreed, put them at risk of serious harm and violated their rights to be placed in apartment-style or private room shelters under the Homeless Services Reform Act.
Judge Okun issued a permanent injunction that requires DC to place all eligible homeless families in apartment-style shelter when the temperature falls below freezing. If no apartment-style shelter is available, DC must place families in private rooms, which are defined in the order. This court order will be displayed at the centralized intake center for homeless families (the Virginia Williams Family Resource Center). Lawyers for homeless families must be allowed into the intake center while families are there to monitor DC's compliance and advise families about their legal rights. Finally, DC is required to give written notice "as far in advance as possible" if it is in danger of violating the court order.
This decision is a resounding victory for homeless families based not just on esoteric interpretations of law, but on a common understanding of basic human rights that must be protected for all DC residents, no matter their income. As Judge Easterly wrote in the D.C. Court of Appeals' opinion upholding the preliminary injunction, "For almost as long as it has had a statutory obligation to provide shelter to the homeless, the District has been prohibited from placing homeless families in congregate shelters. This prohibition, dating back to 1988, is premised on an understanding that families have special needs that are best served by affording them apartment-style shelter--i.e., housing units with cooking facilities, bathroom facilities, and sleeping quarters--"
This is a victory built upon the courage of homeless families and the extraordinary legal advocacy by pro bono counsel.
Melvern Reid, the person whose name appears on this case, is a remarkable woman who should be applauded for her capable representation of this class of homeless families. She testified eloquently about the long-lasting and harmful effect that staying in the recreation centers had on her grandson. Her plea--"For all of the children like my grandson who will need shelter, please make sure they have a stable and private place to sleep at night."--was heard.
We are equally indebted to the amazing legal team at Hogan Lovells, whose attorneys and support staff stood outside in freezing temperatures to talk to families, stayed up all night preparing briefs and pleadings, and spent two years litigating this case to the best of their very high level ability--winning every motion and appeal along the way.
Last but not least, we must recognize the fierceness of the homeless families' community and political allies who stood with them every step along the way--from the strong coalition of national and local advocates and legal experts who supported their appeal, to the DC Council members and staff who legislatively repudiated their treatment, to Mayor Bowser and her current homeless services team who have reclaimed a humane approach to ending family homelessness.
We are grateful to be moving forward with these partners to assure that every resident of the District of Columbia has a safe and appropriate place to call home.
Calling all HuffPost superfans!
Sign up for membership to become a founding member and help shape HuffPost's next chapter