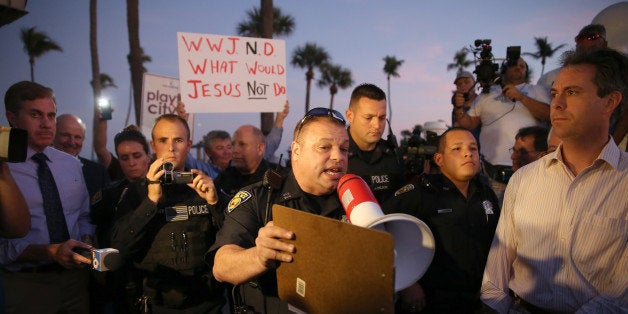 Joan Cheever said police infringed her religious freedom when they fined her $2,000 for feeding the homeless in San Antonio.
As she'd done every Tuesday for years, Cheever was giving out free meals from her food truck in a public park last week when police rolled up and started writing a ticket. Right away, she told the officers they were burdening her free exercise of religion, according to an on-the-scene report from Texas Public Radio. Cheever pointed to the federal and state Religious Freedom Restoration Acts -- the same kinds of laws that caused massive controversy in Indiana and Arkansas last month over concerns they would allow religious business owners to discriminate against the LGBT community.
"One of the police officers said, 'Ma'am if you want to pray, go to church,'" Cheever told the local NBC affiliate last week. "And I said, 'This is how I pray, when I cook this food and deliver it to the people who are less fortunate.'"
The city of San Antonio says the problem is that Cheever didn't have the right permits for a mobile food vendor.
"The citation was issued for failing to adhere to long-standing regulations that are in place to ensure public health and safety," city spokeswoman Thea Setterbo said in an email to The Huffington Post, adding that the police are working with human services officials to encourage people to do their charity at a homeless shelter downtown. Setterbo didn't say why the city decided to enforce the regulation last week and not before. It could be that Cheever's permits expired.
Cheever's fine seems to be the latest in a series of high-profile efforts by local governments to discourage people from publicly feeding the homeless. Daytona, Florida, police fined a religious couple for feeding crowds of homeless people in a public park last May, and Fort Lauderdale police twice arrested a 90-year-old pastor last fall for doing the same.
In the past two years, 21 cities have restricted street feeding of homeless people, according to the National Coalition for the Homeless. Local lawmakers often pass the ordinances against giving out food in the name of public safety. Street feeders and their legal advocates view them as an effort to keep the local homeless population out of sight.
On Tuesday evening this week, according to Texas Public Radio, Cheever was back at the park with supporters, including one with a sign mentioning the Texas Religious Freedom Act. Cheever has told local media she will contest her fines; she did not respond to interview requests from HuffPost. The website for her food truck, Chow Train, does not say feeding the homeless is part of a religious mission.
Doug Laycock, a professor at the University of Virginia School of Law and an expert on religious freedom laws, said there have been several court cases involving religious freedom and homeless feeding operations over the years, resulting in victories for both sides. Laycock said Cheever's case could come down to whether the permitting process is overly burdensome.
"If she really doesn't qualify for a permit, because of some reason related to the safety of the food, the court may be more deferential and less protective," Laycock said in an email. "But it sounds like that is not the most likely possibility."
Laycock said Texas courts have been willing to enforce the state's religious freedom law. A federal court in Texas in 2013, for instance, ruled against a Dallas ordinance limiting where charities could feed the homeless. District judge Jorge Solis wrote that "the homeless feeders are religiously motivated institutions that are afforded statutory protection to practice their religions without being substantially burdened by government regulation."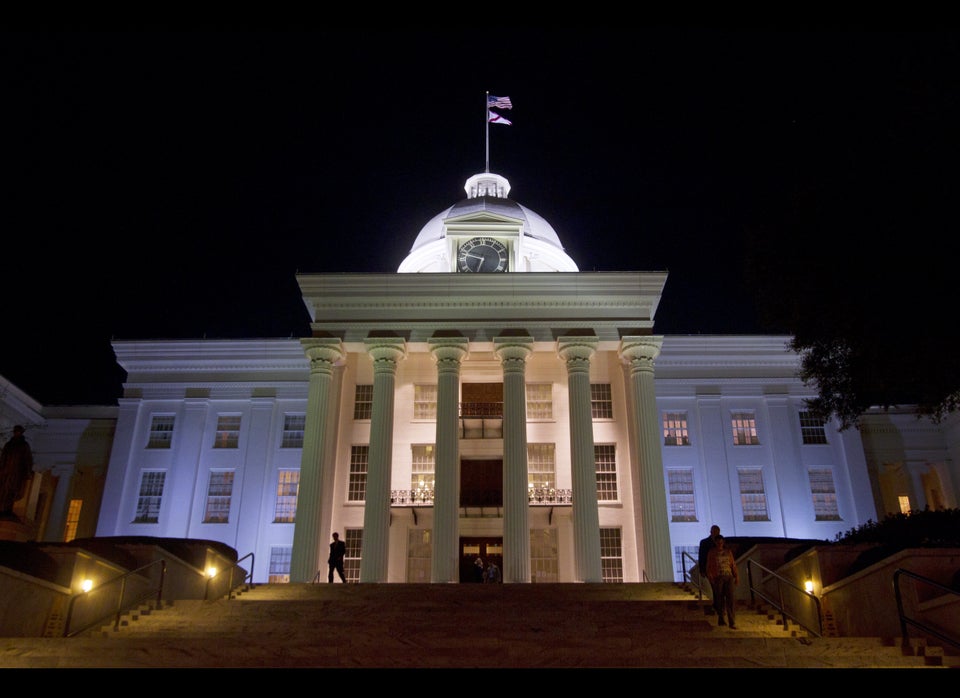 U.S. State Capitol Buildings
Popular in the Community