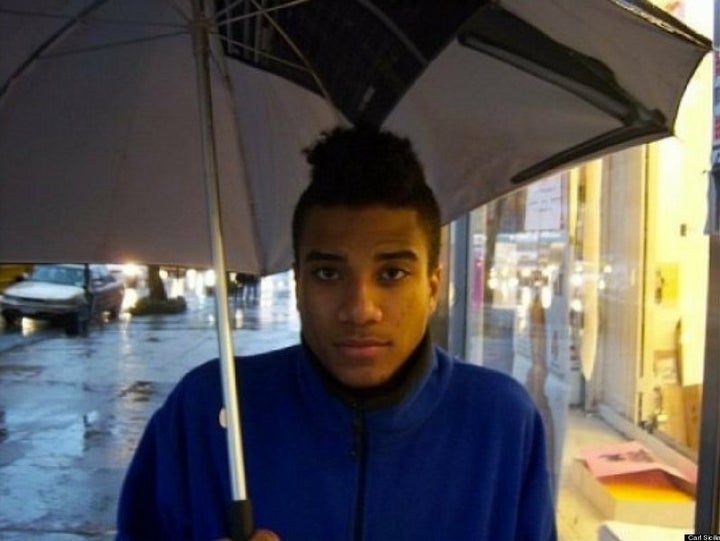 This is among the most terrible expressions of homophobia in our time.
As LGBT youth come out at younger ages, thousands are driven from their homes by rejecting families. And in a society that has grown increasingly unwilling to support a safety net for the most vulnerable, they are forced to endure homelessness and destitution.
In New York City the statistics are horrifying. LGBT youth make up 40 percent of the homeless youth population, accounting for 1,600 of NYC's 3,800 homeless youth. And NYC's response is even more horrifying: Only 250 youth shelter beds are provided by the city, forcing many youths to sleep in subways, on park benches, in abandoned buildings and on rooftops. And New York City has more shelter beds for LGBT youths than any other city in the nation.
But statistics don't adequately express the horror of what these youths endure. They don't express the suffering these kids go through; the psychological torment of being rejected, feeling unloved, alone and terrified; or the physical torment of the cold, exposure to the elements, hunger and chronic sleep deprivation.
I hope to wake people up to this atrocity that goes on in our midst, to the existence of these thousands of kids who are left out alone on the streets without shelter beds, so I have been spending time with these youths, photographing them in the spaces where they try to make it through the nights, listening to them and recording them as they tell me about what they suffer, allowing them to show us and tell us what they go through.
The Ali Forney Center has joined a number of other LGBT advocates and providers in creating the Campaign for Youth Shelter, which calls on the city to commit to a plan to add 100 youth shelter beds per year until there are no longer waiting lists at the youth shelters. Alas, our mayor refuses to discuss this; instead, he tries every year to cut the few shelter beds. In 2012 he proposed reducing the number of youth shelter beds by 60 percent, forcing the New York City Council to fight to restore the few beds available. In response, we have organized rallies, initiated letter-writing and email campaigns and gotten the LGBT political clubs to sign on to statements in support of our plan, so far to no avail.
I do not believe that there will be a political willingness to fund shelter beds for kids until there is a strong public demand to do so. For now, with this project, all I am asking is for as many people as possible to open themselves to these kids' lives and listen to them. Please try to empathize with what it is like to be young, abandoned and alone on the streets. What they have to say is painful and disturbing to hear, but they need us to listen. The only call to action I am asking for in response is to share their stories as much as you possibly can.
We need to ask ourselves why, in this great city, and in this great nation, where so much wealth and power and talent is concentrated, so many of our abandoned youths must be forced to endure homelessness without adequate shelter beds. Why must so many LGBT youths be forced to suffer this horror? Only when enough of us are ashamed and outraged to have our youths so terribly mistreated and neglected will there be the political will to provide the resources to shelter them.
So please share their stories, and try to find a place for these kids in your thoughts and in your hearts.
For more information on the The Campaign for Youth Shelter, click here.
Popular in the Community