A homeless man who was the long-lost relative of reclusive New York railroad heiress Huguette Clark and a potential heir to her $300 million fortune has been found dead in Wyoming.
Timothy Henry Gray, Clark's 60-year-old half great-nephew, was found dead under a Union Pacific Railroad overpass in Evanston, Wyo., on Thursday, NBC News reports. Children who were sledding nearby found Gray's body.
Temperatures in Evanston, a mining town, had hit a low of 0 in recent days. The coroner said it appears the homeless heir, who could have inherited $19 million of Clark's $300 million fortune, had died of hypothermia, according to NBC. There was no evidence of foul play.
Gray's siblings said their homeless brother disappeared after their mother died in 1990, according to the Associated Press. If Gray did not have a will, his siblings could receive his share in addition to their own, NBC explains.
Gray was the adopted great-grandson of former U.S. Sen. William Andrews Clark, a wealthy copper miner, railroad builder and the founder of Las Vegas. Huguette was the youngest of William's seven children.
In the 1930s, she removed herself from Manhattan society and lived in solitude for the next quarter-century in her Fifth Avenue apartment surrounded by her dolls. In the 1980s, Huguette checked herself into a New York City hospital. She lived in hospitals around Manhattan until her death.
Huguette's $300 million estate was contested by her extended family and several parties close to her. Two wills signed by the heiress spawned the legal conflict. One stated her fortune would be given to relatives, while the other, signed six weeks after the first, said none of her money would go to family members.
Related
Before You Go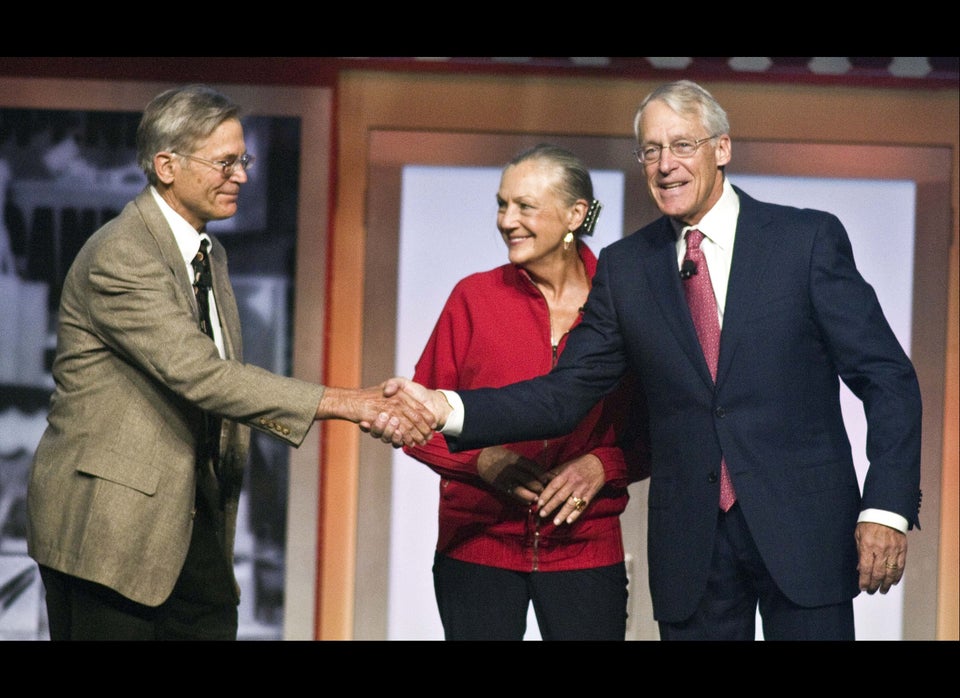 The 10 Richest People In The World
Popular in the Community