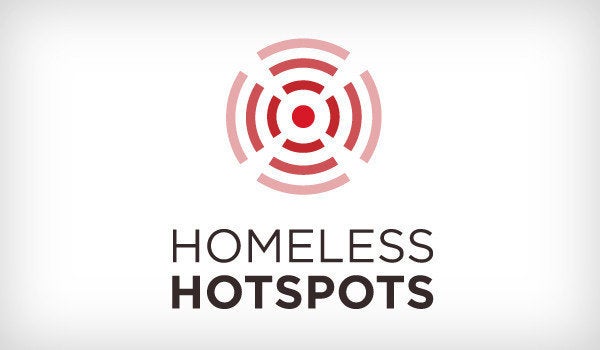 Advertising agency Bartle Bogle Hegarty's BBH Labs were the brains behind the in-your-face idea to offer 4G network access through the homeless, who sported "I'm [insert name here], a 4G hotspot" t-shirts as they wandered around SXSW with MiFi devices. Those wanting to connect to the 4G network could pay what they desired to the homeless person offering it, in cash or through a PayPal link on the Homeless Hotspots website.
As digital media proliferates, these newspapers face increased pressure. Our hope is to create a modern version of this successful model, offering homeless individuals an opportunity to sell a digital service instead of a material commodity.
@kissane @dansinker It's such a typical dumbass tech-co move: the problem with homelessness is nobody's making any money off of it.

— Tim Carmody (@tcarmody) March 12, 2012
But while Carmody, Gallagher, and others have questioned the implications of such a project, Radia defended Homeless Hotspots to ReadWriteWeb's Jon Mitchell. He explained, "Somehow, our intent has been lost in here....What we're trying to do is say the street newspaper model works. It's the output of it that...We fear for its future, and there's no one working on solving this problem."
Front Steps spokesperson Mitchell Gibbs further defended Homeless Hotspots and the potential opportunities it could afford homeless individuals, telling BuzzFeed, "I think the fit [with Front Steps] is in the empowerment, the education, and encouragement of the client to earn an income while saving the majority of those earnings with a goal of moving to safe and stable housing."
Check out the video below (featured on Techli) of Clarence, a homeless man and participant in the project. Then, let us know: What do you think about the Homeless Hotspot idea?
Popular in the Community