Not every child will wake up on Dec. 25 to a mound of presents under the Christmas tree. Some won't even wake up with a permanent roof over their head.
Youth homelessness in the U.S. has reached unprecedented levels. According to a report released last month by the National Center on Family Homelessness, nearly 2.5 million American children were without stable shelter at some point in 2013 -- an all-time high.
The New York City-based organization, which provides various services for those experiencing homelessness, received letters from children living in local family shelters. And from looking at the children's wish lists, they're hoping to celebrate the holidays the same way their peers do.
The Coalition for the Homeless' 2014 Holiday Toy Drive provides gifts for homeless kids in NYC. Click here to learn more.
See below to read some of the letters to Santa collected by the coalition: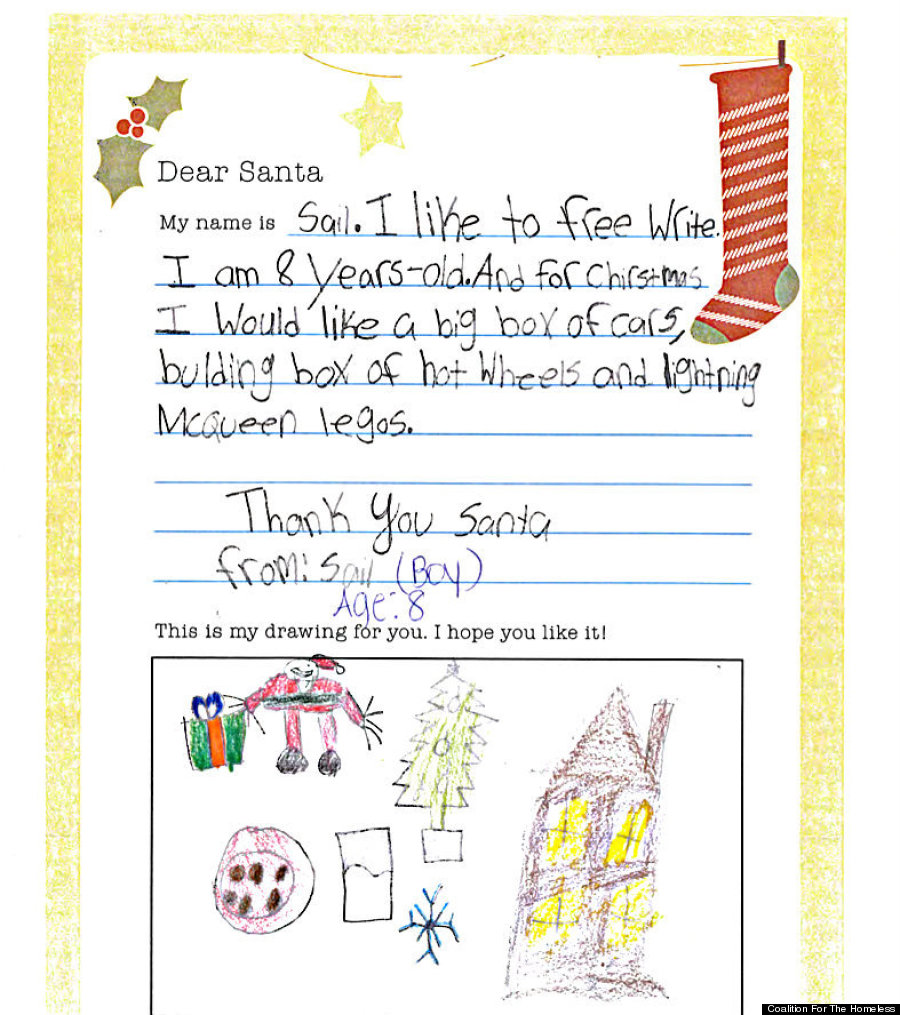 Boy, 8: Dear Santa, My name is Sail. I like to free write. I am 8 years-old. And for Christmas I would like a big box of cars, bulding box of hot wheels and lightning McQueen legos. Thank you, Santa, From: Sail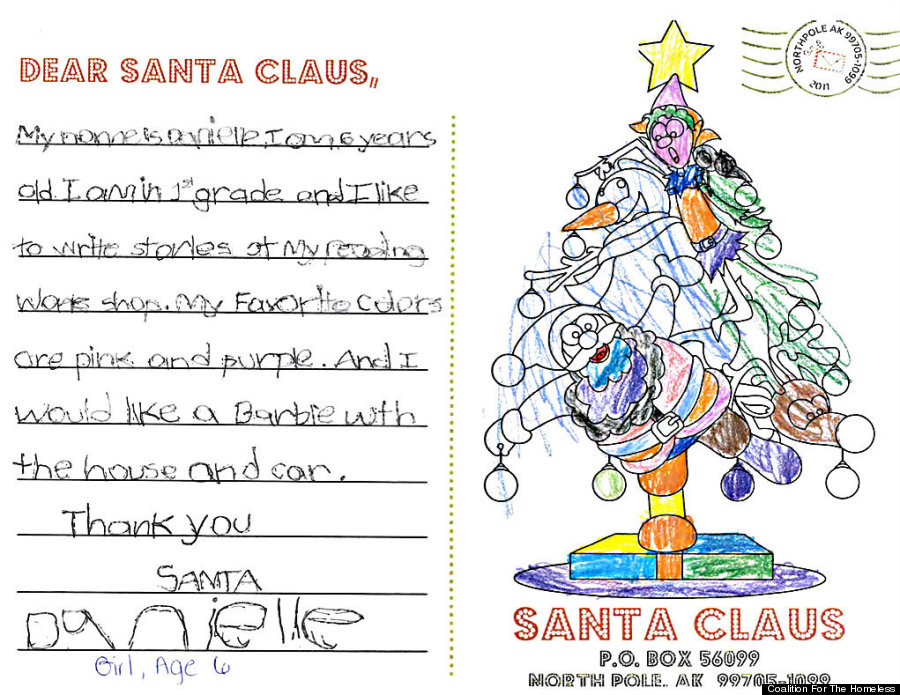 Girl, 6: Dear Santa Claus, My name is Danielle, I am 6 years old. I am in 1st grade and I like to write stories at my reading workshop. My favorite colors are pink and purple. And I would like a Barbie with the house and car. Thank you Santa, Danielle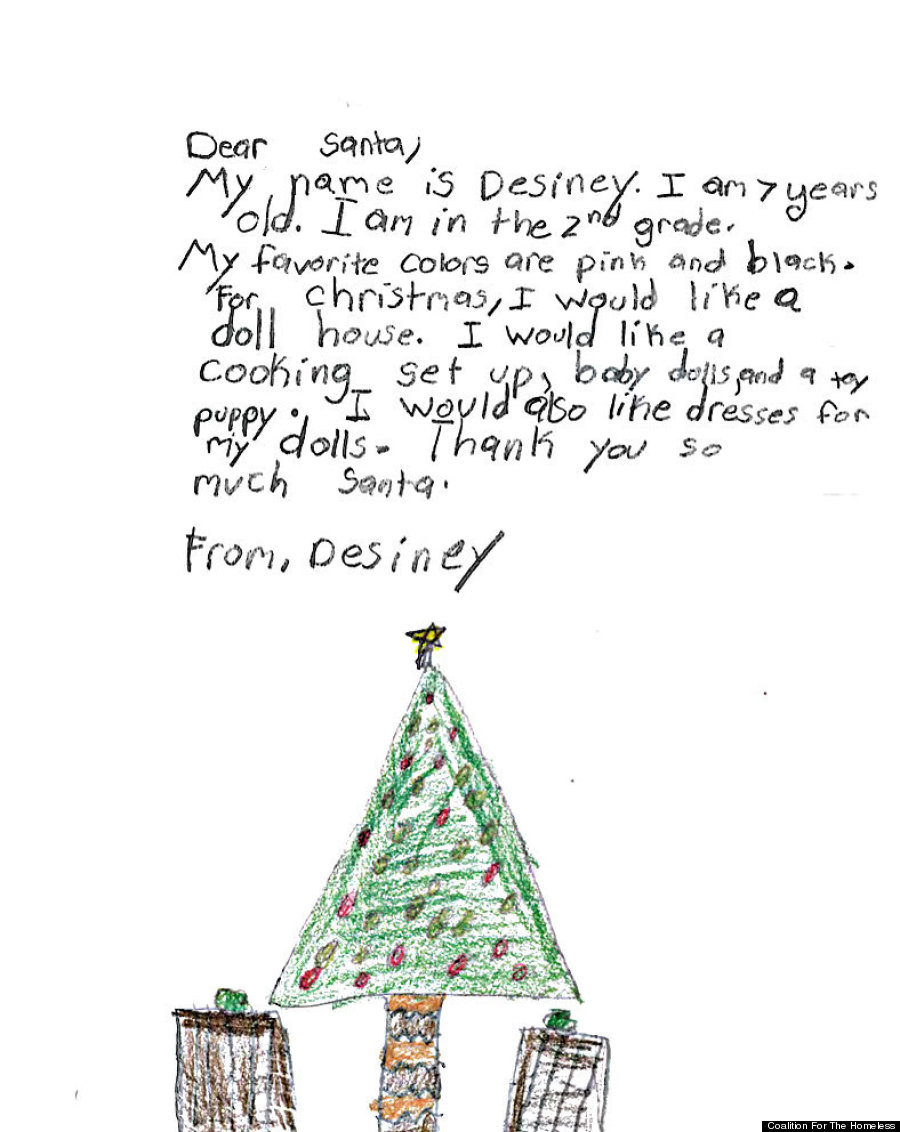 Girl, 7: Dear Santa, My name is Desiney. I am 7 years old. I am in the 2nd grade. My favorite colors are pink and black. For Christmas, I would like a doll house. I would like a cooking set up, baby dolls, and a toy puppy. I would also like dresses for my dolls. Thank you so much Santa. From, Desiney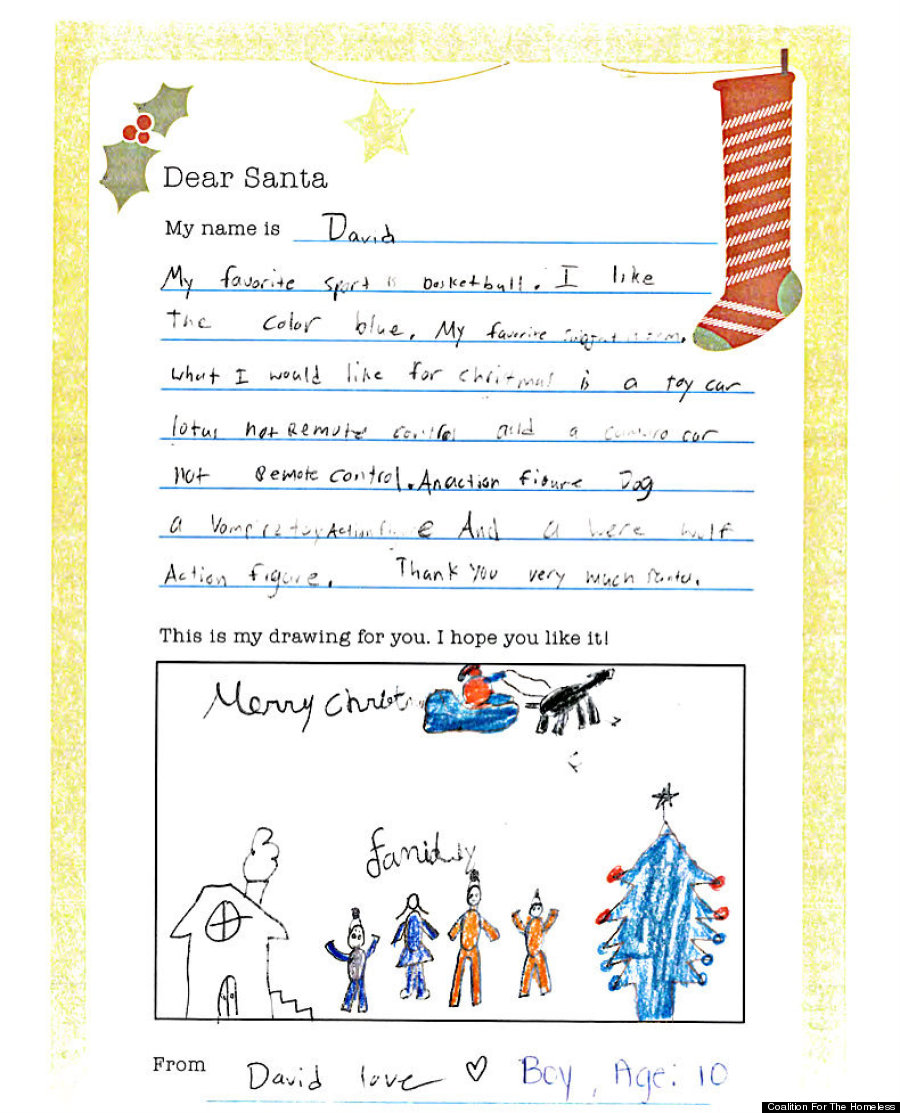 Boy, 10: Dear Santa, My name is David. My favorite sport is basketball. I like the color blue. ... What I would like for Christmas is a toy car lotus not remote control and a camaro car not remote control. An action figure dog a vampire action figure. And a were wolf action figure. Thank you very much Santa.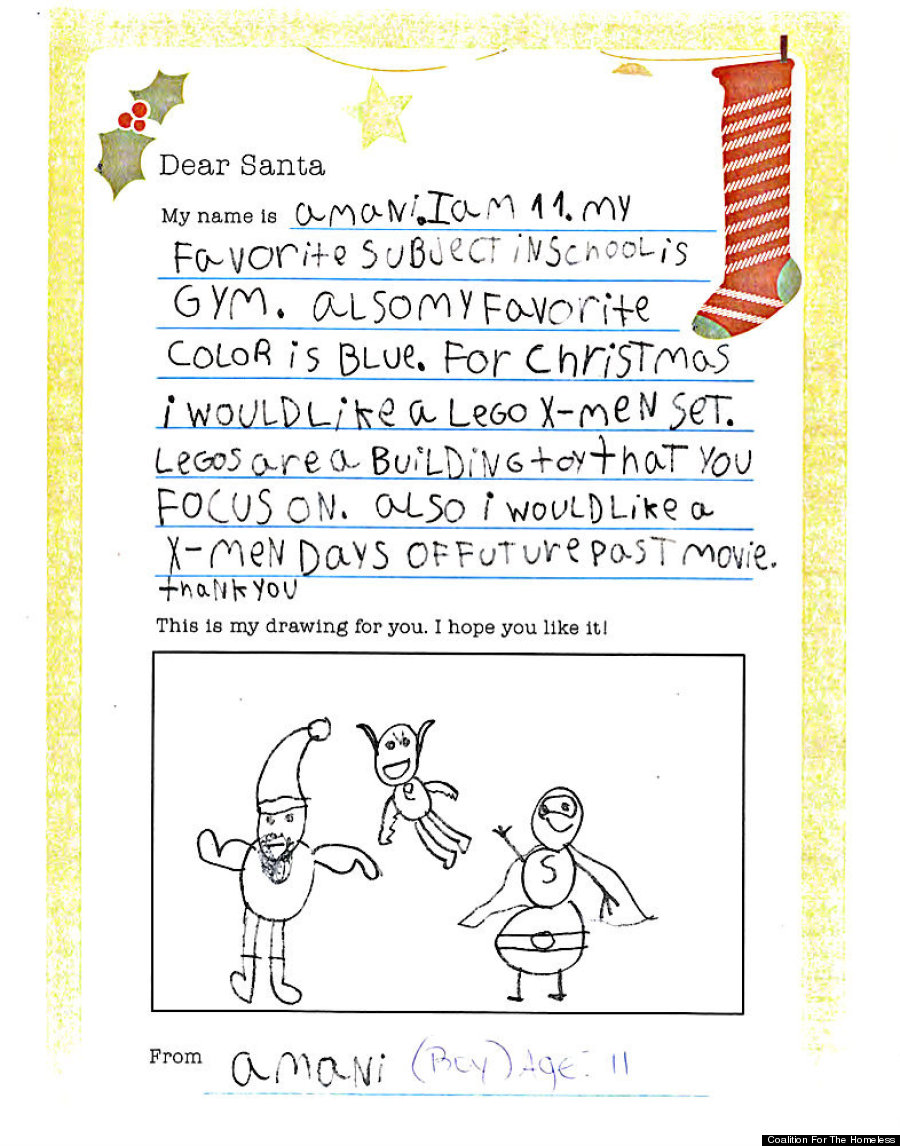 Boy, 11: Dear Santa, My name is Amani. I am 11. My favorite subject in school is gym. Also my favorite color is blue. For Christmas I would like a lego X-Men set. Legos are a building toy that you focus on. Also I would like a days of future past movie. Thank you