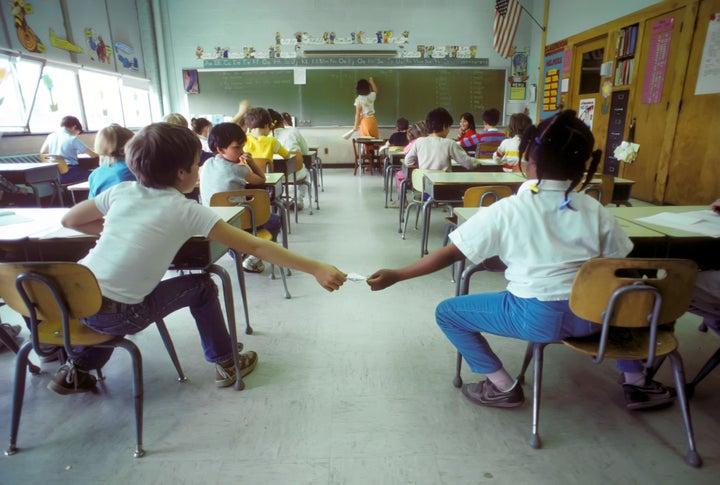 Maggie Warner is eight years old and lives in a mini van parked on the street in Washington state with her mom and 17-year-old sister. She is homeless and has been since she was 22 months old.
Maggie and I spoke on the phone a few days ago and a lot of what she said was really disturbing - especially coming from an 8-year-old. I hope her comments disturb you too so that together we can help Maggie and other kids like her. Maggie and her mother gave me permission to tell her story here.
Maggie and her family used to live in an apartment, but they lost that when her mom lost her job. They moved from the apartment to an RV and then when the gas and upkeep on the RV got too expensive, they moved to the mini van. They park in a different spot every night so that the police won't arrest them.
"I feel like my life keeps getting smaller and smaller," Maggie told me, "and then one day I'm afraid we won't have anything and we'll be living in the street." Maggie says she has nightmares about that happening. I wanted to promise her that I would never let that happen to her, but realized that that would be a promise I might not be able to keep.
Maggie goes to school every day. Her teacher lets her brush her teeth in the classroom. She takes showers at friends' homes and some times, she just takes a sponge bath - washing off in the car. During the summer, she and her family stay near a campground and use those showers.
Maggie does her homework in the car, at school or in the library. The library has been great for Maggie and her family because there are lots of free programs there. I hope they never close that library because of budget cuts.
Maggie has a Nintendo DS that someone gave her and she plays games on it. She used to have playdates but hasn't had any in awhile, and of course she can't do sleepovers; she lives in a car.
For meals, Maggie and her family eat cold food, go to a church that helps feed the homeless, or sometimes they heat things up on something her mother created from an old coffee can.
When I told Maggie that my school is collecting cans of food to help the homeless, she said: "How do you expect homeless people to cook?" Her answer made me realize that sometimes we try to help people but don't know enough about what those people are experiencing for our actions to even make sense. Do we do these acts of kindness just to make ourselves feel better? Think about it: Why do we collect cans of food that need to be cooked when homeless people don't have kitchens to cook in? Yes, food pantries take the cans and then feed the homeless people. But how do the homeless get there? Do they have to walk miles and then wait in long lines outside in the cold for food and then the pantry runs out before they are served? Maggie made me think about all that.
Maggie said that many people have been kind to her, but she still wishes things could be different for kids like her. She isn't an angry person or even a very sad person. She loves her family and knows that her mom is a smart person who works things out.
Even though Maggie and her family don't have a lot, her mom helps other kids who are homeless and live on the streets. It gets cold at night and she buys people blankets and hand warmers that they can put in their clothes so they don't freeze to death. If she raises money, she helps them get a motel room for the night if it's really cold out.
When I finished interviewing Maggie, I was pretty upset. I hope this article touches your heart and you will try to help homeless people by raising money in your community for them.
This is the time of year when everyone is feeling more charitable and feels good when they help people who have less - but then they go on their merry way and forget all about those people.
Maggie, I promise to not forget about you.
Contributions to Maggie Warner can be made in care of her mother, Carey Fuller, PMB 244; 3804 A St. SE #105, Auburn, Washington 98002. Maggie wears a girls 16 or adult small/medium.

Related
Popular in the Community