You're down on your luck. Then a wad of cash or a big-ticket item that could change your life falls into your lap. Do you find its rightful owner?
That's exactly what happened to these five homeless men and women, but instead of walking away with their bounty, they did something extraordinary, something that teaches us just how great the human spirit is.
This man proved honesty is the best policy.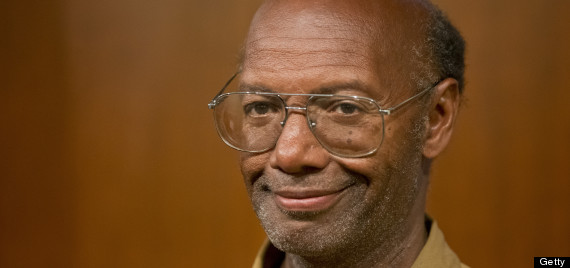 When Glen James found a bag in a Boston mall in September filled with a passport, $2,400 in cash and nearly $40,000 in traveler's checks, he didn't hesitate before turning it in and never expected anything in return, the Boston Herald reported.
But the soft-spoken do-gooder was then met with an outpouring of support. The police honored James with a special citation and a complete stranger launched a fundraising campaign that has raised more than $150,0000.
Learn more about how you can help James get back on his feet here.
This woman showed us that kindness is immeasurable.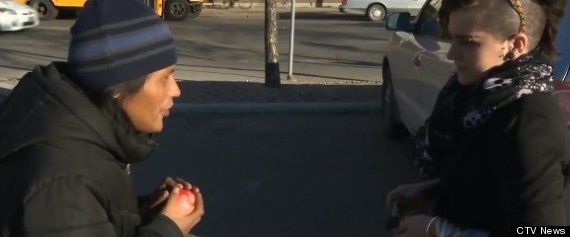 When a homeless woman in Winnipeg, Canada opened up a bag of food last month that Ashley Meilleur, a generous passerby, gave her, she was stunned to find a $700 phone inside, CTV reported. The scrupulous lady instantly called Meilleur's mom to coordinate returning the cell phone and insisted that she not get anything return.
But Meilleur, who said that the experience "restored my faith in the human race," has been inspired to not just help the honest homeless woman, but to also spread kindness to other people who are facing similar struggles.
Learn more about how Meilleur is making a difference here.
This man exemplified that karma is a wonderful thing.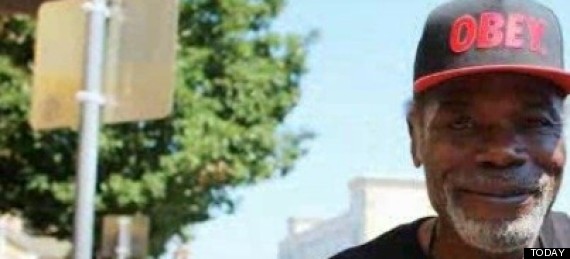 There was a brief moment after a woman accidentally dropped her diamond ring into his panhandling cup that Billy Ray Harris considered selling the sentimental piece of jewelry, KCTV reported in February. But he held onto it until the rightful owner, Sarah Darling, returned –- a decision that gave him a new lease on life.
Darling and her husband were so grateful for the Missouri man's kindness that they set up an online campaign, which raised more than $190,000.
Harris then put a down payment on a home, has plans to launch a painting business and had a heartfelt reunion with his long-lost relatives.
Find out how you can contribute to Harris' campaign here.
This man taught us that gratitude comes from unexpected places.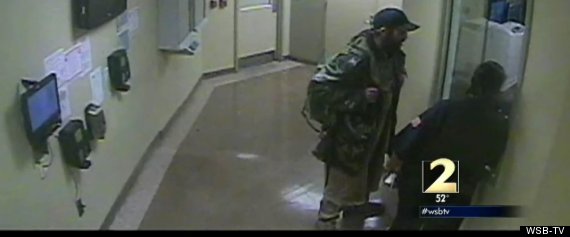 Admittedly, Joel Hartman isn't perfect. But when he came across a tourist's wallet while dumpster diving in Atlanta last month, he decided to do the right thing, WPTV reported.
Hartman found out that the owner was staying at the Omni Hotel at CNN Center, returned the wallet, but gave a fake name when he handed it over.
But the hotel was so determined to reward the honest guy that it launched a full-on search, eventually found Hartman and gave him a free stay and $500.
Read the whole story at WPTV.
This man showed us that a good deed can earn you an army of supporters.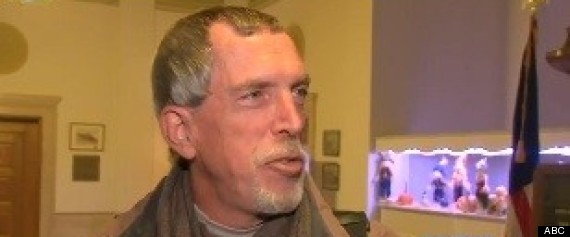 While homeless in New Jersey, James Brady found $850 and immediately turned it in. But when no one claimed the money, the police department gave the cash back to the good guy who had already found housing by that time, and didn't know he had to report his good fortune, ABC News reported.
Because of Brady's honest mistake, he was put at risk of losing his health benefits, but Brady's supporters would not let this local hero face anymore unnecessary struggles.
Read the whole story at ABC News here.
REAL LIFE. REAL NEWS. REAL VOICES.
Help us tell more of the stories that matter from voices that too often remain unheard.
BEFORE YOU GO
PHOTO GALLERY
Random Acts Of Kindness