He may not be comfortable with the term hero, but a homeless man is being hailed as just that.
Joseph Hall, who lives in a homeless shelter in Birmingham, Alabama, spared another man who resides in the same shelter from losing his most prized possession.
"John "Triston" Stubbs, who has cerebral palsy, was robbed at knifepoint."
John "Triston" Stubbs, who is homeless, has cerebral palsy and uses a wheelchair, was robbed at knifepoint on July 31, ABC 33/40 reported.
When Stubbs returned to the shelter after the incident, he was locked out.
Aware that Stubbs was missing, Hall went out to look for him and found Stubbs in another compromising situation. A couple of people were trying to steal his wheelchair.
"I was like, you're not taking his chair, that don't sit well with my heart," Hall told ABC 33/40.
Once the thieves left, Hall used all the money he had ― $60 ― to rent a hotel room for the night so Stubbs could sleep safely.
While violence against homeless people is on the decline in the U.S., people living on the streets ― those with disabilities and without ― remain vulnerable to such attacks.
Before You Go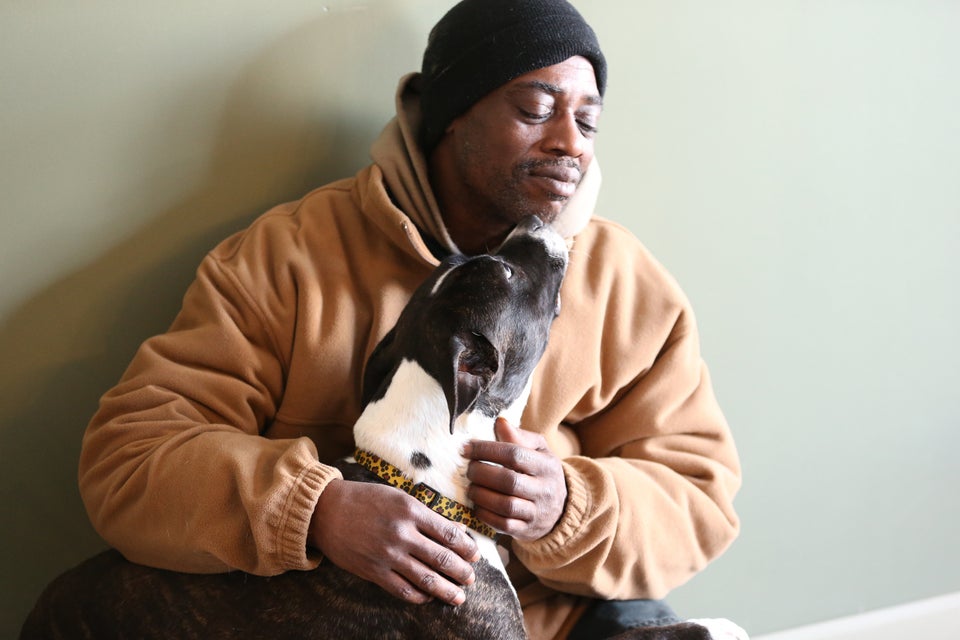 Homeless Man Refused To Abandon His Dog
Popular in the Community