Sam had just one request for police about to destroy the makeshift shelter in the woods he'd built: "Can I watch?"
The video above, showing a visibly shaken Sam become teary-eyed as his home of several years crumbles to the ground, is promoting a new documentary shedding light at the current realities of homelessness in America.
"Destiny's Bridge," a project sponsored by nonprofit Fractured Atlas and produced by filmmaker Jack Ballo, focuses on homeless minister Steve Brigham, who lives in the woods of New Jersey among dozens of others in similar circumstances. According to a fundraising page for the film, Brigham dedicates his time addressing the emotional needs of other homeless people, as he believes it's the first step in assimilating them back into society.
As Ballo points out on the fundraising campaign video for "Destiny's Bridge," the documentary also focuses on two major concepts: Getting to the core of why homelessness exists in the hope of finding successful solutions, and changing U.S. laws to make it legal for poor Americans to build small, inexpensive and eco-friendly houses they can afford on minimum wage.
"There are tent cities all over the country, and they're not going away," Ballo says of the makeshift communities built outdoors and comprised of homeless people in predominantly urban and suburban areas. "We need to come up with new ideas to manage the homeless crisis and find solutions, instead of having people suffer needlessly while we're wasting taxpayers' money."
Ballo's approach to curbing homelessness with small homes is not an alien concept -- in fact, it has a proven track record in cities in Wisconsin, New York and Texas that have implemented similar strategies. Betty Ybarra stands outside a tiny house she and her boyfriend live in. (AP Photo/Carrie Antlfinger)
Production for "Destiny's Bridge" has been completed and the film has been shown at community screenings, but Ballo created an IndieGoGo fundraising page to pay for music licensing costs -- the final step before the film can be distributed to a larger audience. Ballo said in the campaign fundraising video that all additional funding after the $38,000 goal is met would go toward efforts to provide small-scale homes for the homeless throughout the country.
Before You Go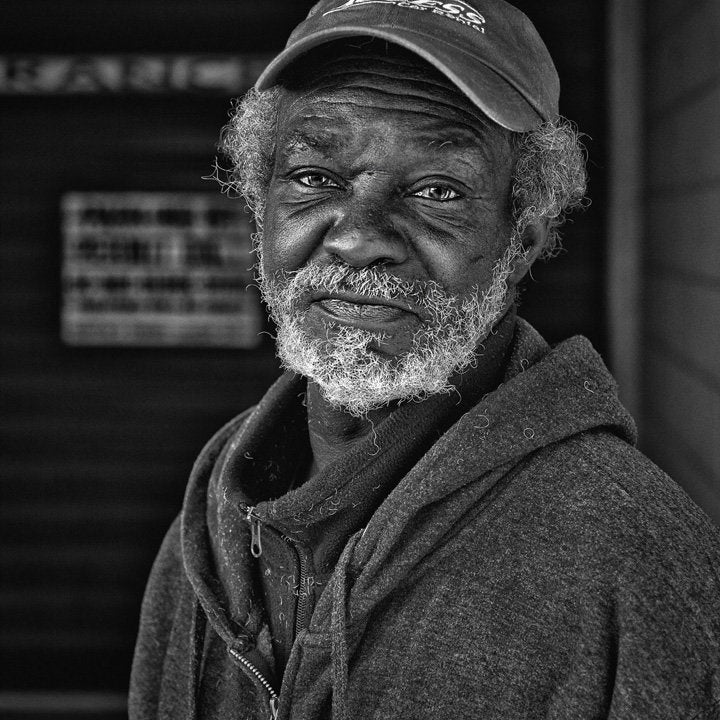 Haunting Photos Of Vets On The Street Underscores Homelessness Issue
Popular in the Community