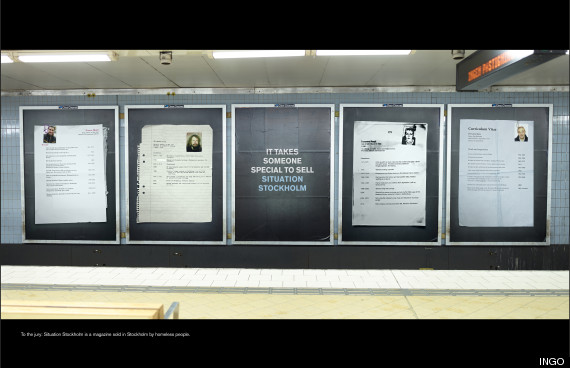 This is one type of billboard worthy of your attention.
The Swedish culture magazine Situation Stockholm, which hires homeless individuals to sell the publication, has posted its vendors' resumes on billboards through the help of ad agency INGO.
The billboards tell the story of each homeless person and explain the background of their circumstances as a way to raise awareness, PSFK reported.
The magazine, which allows the homeless sellers to keep 50 percent of the profits, recently started taking credit cards, which has boosted purchases, the Washington Post reported.
Here's hoping the billboards do even more to help the employees find work.
See images of some of the homeless vendors' resumes and read summaries below:
Pierre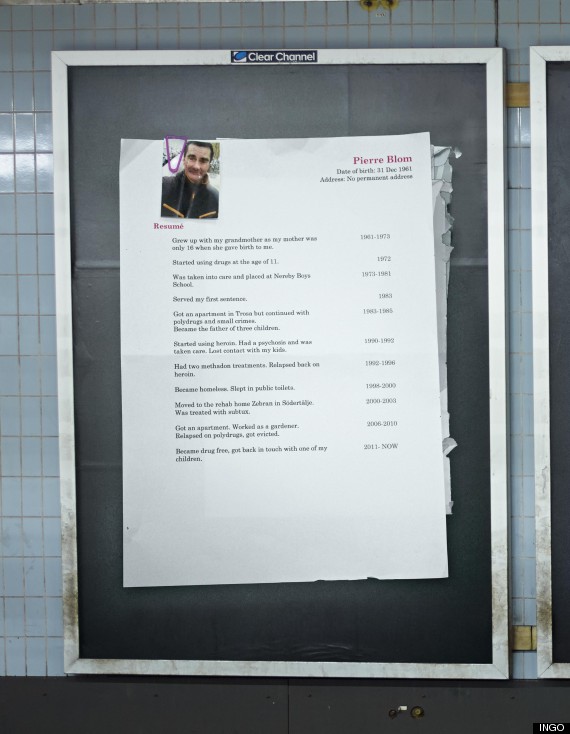 Pierre grew up with his grandmother after his mother gave birth to him at 16. He started using drugs when he was 11 years old, ran into trouble with the law and eventually became the father of three children. He went to treatment but relapsed on heroin and began sleeping in public restrooms. After securing an apartment and working as a gardener, he then relapsed and got evicted. He's now drug-free and back in touch with one of his children, selling magazines for Situation Stockholm.
Stig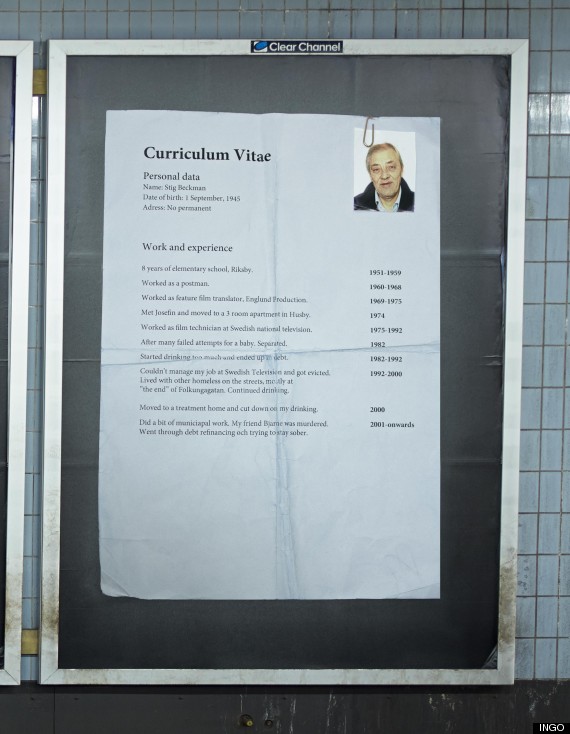 Stig worked as a postman, feature film translator and film technician. After failed attempts at having a baby, he and his wife separated. He started drinking and ended up in debt, losing his job and getting evicted. He lived on the streets for about eight years and continued drinking. He's since turned his life around, moving into a treatment home, going through debt financing and now trying to stay sober. He's now selling magazines for Situation Stockholm.
Susanne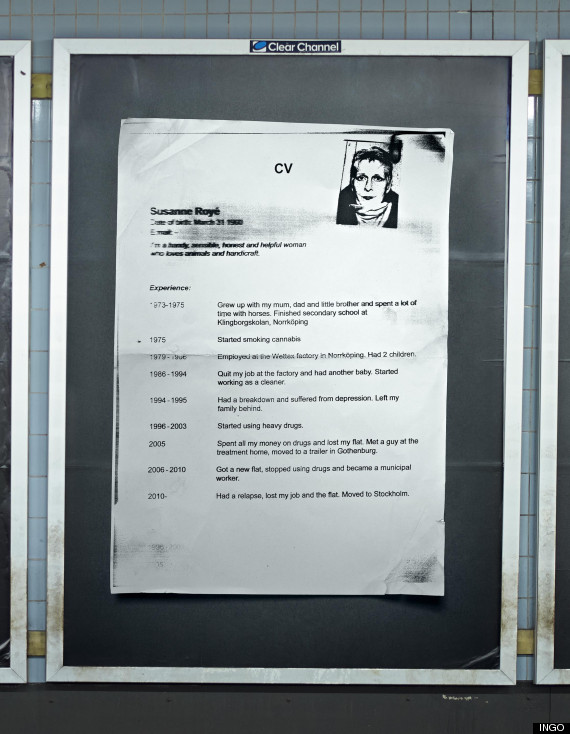 Susanne grew up spending time with her family and horses. She started smoking marijuana after high school, worked at a factory and had two children. She quit her job and had another child and started working as a cleaner. She then suffered from depression, leaving her family, using heavy drugs and losing her flat. After eventually becoming a municipal worker, she relapsed and repeated the downward spiral. She's since turned things around by moving to Stockholm and now works selling magazines for Situation Stockholm.
Markku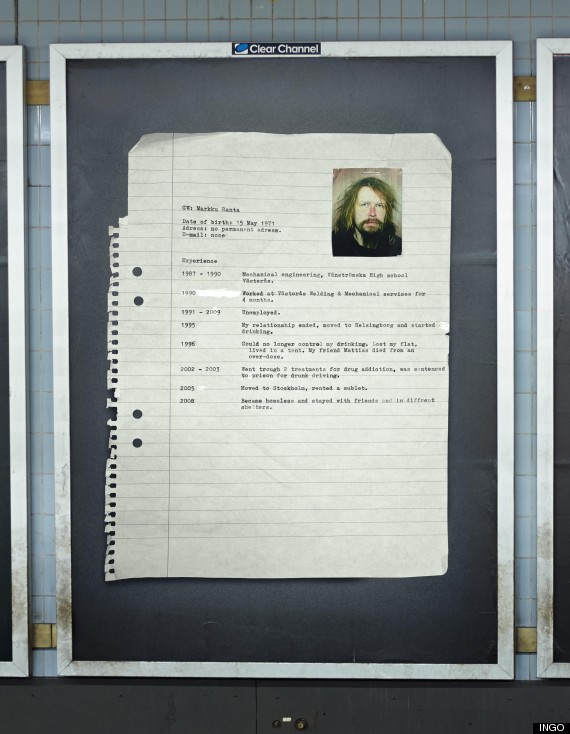 Markku worked as a mechanical engineer for four months and then became unemployed. After his relationship dissolved, he started drinking and lost his flat and lived in a tent. He went through two rounds of treatment for drug addiction and was sentenced to prison for drunk driving. He moved to Stockholm, rented a sublet and became homeless, staying with friends and in different shelters. He's working to improve his lot by selling magazines for Situation Stockholm.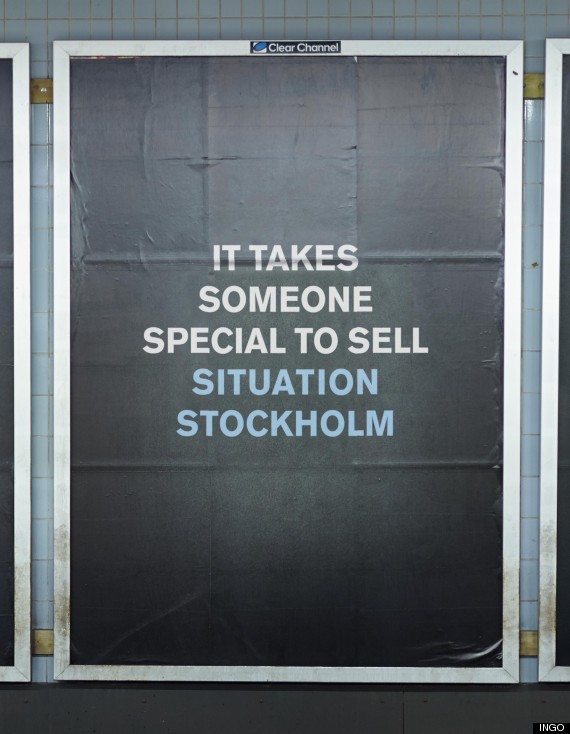 Watch HuffPost Live commentary on the issue below:
Calling all HuffPost superfans!
Sign up for membership to become a founding member and help shape HuffPost's next chapter
BEFORE YOU GO
PHOTO GALLERY
Companies That Work To Hire Veterans