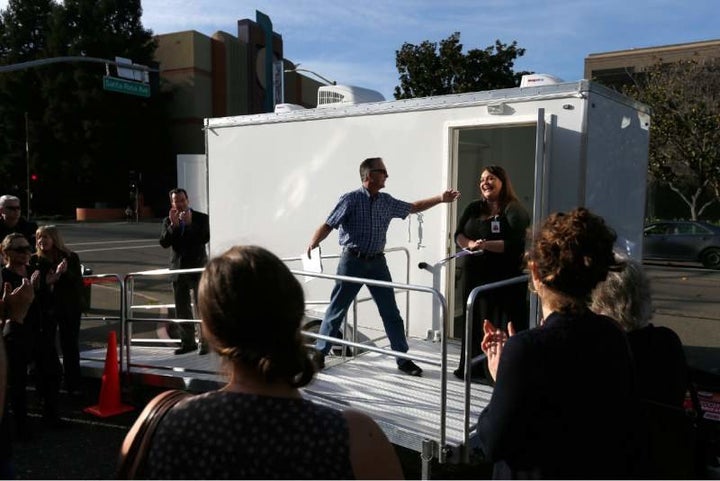 A new partnership is helping provide dignity to homeless individuals.
"This program is going to give hope and belief to people that they can make it," Rodney Hill, a formerly homeless individual, told the news outlet. Hill now works for Catholic Charities and will be driving the trailer.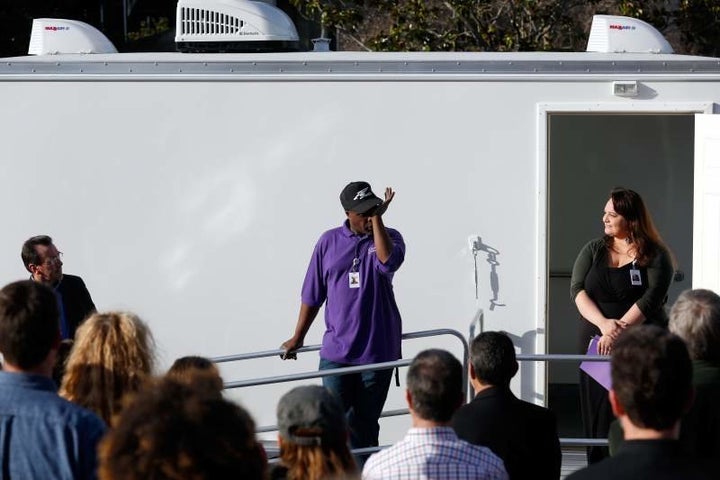 The mobile restrooms will move between four different locations across the city. At these spots, social workers will be positioned to connect homeless residents with services beyond hygiene, such as permanent housing, the Press Democrat reported.
The program will cost the city of Santa Rosa $87,450, according to the City Council minutes from November 2015.
During the meeting, many residents spoke out, including formerly homeless woman, Sheila Baker. She expressed how important it is for bathrooms to be available to homeless people, according to the meeting report.
The Catholic Charities are not the first organization to put hygiene services on wheels. In 2014, nonprofit Lava Mae in San Francisco started repurposing old buses into bathrooms for the homeless.
Leah Filler, the Lava Mae global community engagement director, told HuffPost Live in October that "hygiene is a major, major barrier" to homeless people as they seek jobs and housing opportunities.
"Lack of hygiene makes members of the general public look at those experiencing homelessness like they are 'less than' or 'other,' when in fact, they are just like any one of us, just trying our best to survive."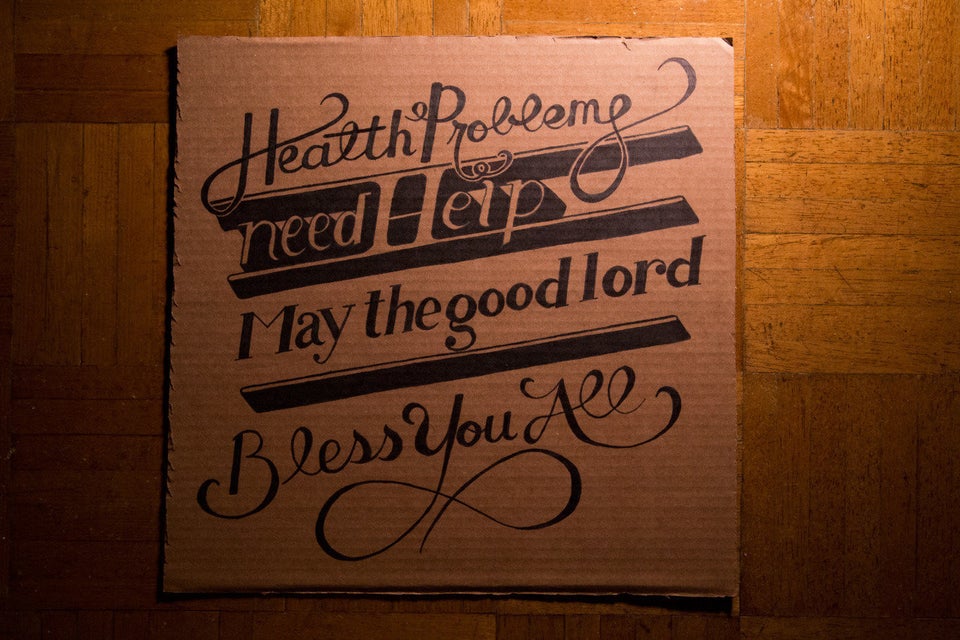 Artist Redesigns Signs For Homeless People
Related