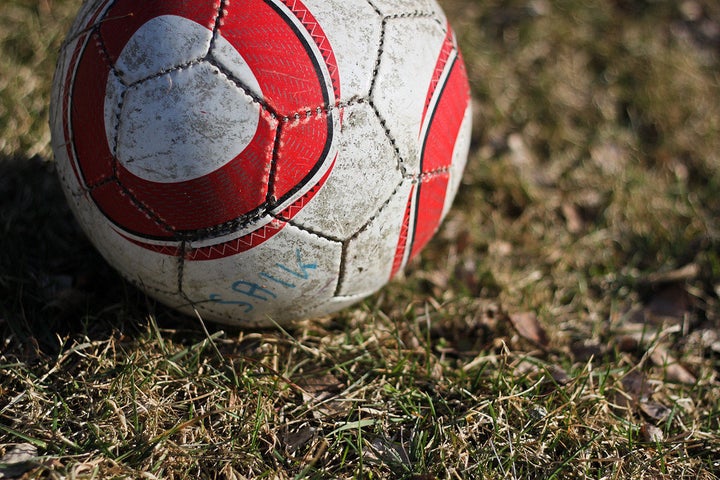 It's easy to get stuck on big ideas or feeling like you have to spend time learning something new or stepping out of your comfort zone before you can make a difference. I appreciate anyone who can stop and think about how to do some social good with their talents. After all, it's all too easy to just get consumed by them and keep them to ourselves. I love the story of Chris Wondolowksi, two-time Major League Soccer goal-scoring leader, who is a perfect example of someone who used his existing talent to do good things.
Wondolowski was relatively unknown just two years ago as a bench player for the San Jose Earthquakes when he seized a small window of playing time and surprised everyone by scoring goals at an alarming rate. He could have been content to finally be living his dream of playing big minutes and soaking in the glory of becoming a national soccer star. But during the best season of his life, Chris started looking at Bay Area charities where he could have an impact. When he learned about Street Soccer USA (SSUSA), a national organization that teaches job and life skills to the homeless through soccer, it all come together for him.
Rob Cann, one of the founders of SSUSA, and I went on a camping trip to Monterey with a group of friends last weekend. We got rained out, and ended up spending too much time in our hotel rooms, but I'm thankful as he had the chance to tell me more about the vision of his organization.
One of the lessons they teach to over 20 teams of homeless players across the country is called "taking the space." On the soccer field, taking the space means having your head up, seeing the field, and taking advantage of the opportunities in front of you. In the training, SSUSA equates this skill to how the players live their lives, encouraging them to identify opportunities, to seize the chances in front of them, and to not be afraid of what might happen if they take the first step forward. SSUSA, by the way, has been very successful with their model: 75 percent of participants who have been a part of the program for a full year either go back to school, complete a treatment program, or get a job or housing.
This year, Wondolowski took the space and kicked off the "One Goal at a Time Campaign" to raise awareness and funds for Street Soccer USA. With each goal he scores during the 2012 season he is making a $100 donation to SSUSA. Other soccer players have decided to join him as well.
Chris Wondolowski talking about the One Goal at a Time Campaign:
This simple lesson of "taking the space" can apply to teaching the homeless accountability and how to seize opportunities, and it can also apply to you and me. You don't necessarily have to make a huge sacrifice to help the homeless, and you don't have to be a professional athlete like Chris, either. You probably have other talents -- art, finance, cooking, stand up comedy (if we're lucky), or maybe you're just good on the grill. There is a role for you to help out in your community. You just need to identify the space in front of you where you can make an impact, and go for it!
If you are interested in learning more or making a contribution to the One Goal at a Time Campaign, visit www.onegoalatatime.org. A pledge of just five dollars per goal provides a homeless youth with a uniform, a mentor, and job training lessons for a season.
If you happen to be a pro soccer player reading this, consider getting in touch with SSUSA, and raising money with every goal you score.

Popular in the Community