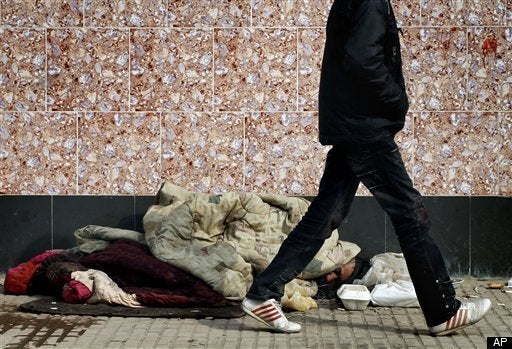 Often all it takes to become homeless is a series of unfortunate events.
That's what happened to John Harrison, NPR reports. He lost his job in a merger, then had trouble finding a new one without a college degree. Then his house burned down and he had to live in his car until it broke down. Soon he had no home.
"Seemed like all of a sudden, people walked by me like I wasn't even there."
Harrison, who now has two part-time jobs, gets $40 for his speeches, but his primary goal, he said is to change people's perceptions of the homeless.
"We are committed to creating the systemic and attitudinal changes necessary to prevent and end homelessness. At the same time, we work to meet the immediate needs of people who are currently experiencing homelessness or who are at risk of doing so."
Popular in the Community