One teen maintained her determination and A+ attitude through tough times, and now she's looking forward to a brilliant future ahead.
Destyni Tyree, a 16-year-old student, is homeless and lives at a Washington, D.C., homeless shelter with her family, ABC News reported. Despite her difficult living situation, the teen has managed to succeed and she's recently graduated from high school two years early with a full scholarship to college.
"I don't want to live in a shelter when I get older," the teen told NBC Washington of her drive to achieve. "I want to better my life, so that gave me the drive to do what I want to do."
In addition to graduating years before the typical student, Tyree was also was awarded the Principal's Award for Academics and the Leadership Award and finished her high school career with a 4.0 GPA, according to NBC Washington.
The teen has endured a lot to get to where she is today. According to ABC News, things took a rough turn when Tyree's mother lost her job a few years ago. The family eventually moved into a homeless shelter, which caused the teen to experience difficulties in her academic life and subsequently shifted around schools.
She ended up attending Roosevelt S.T.A.Y. High School, an alternative program. And while there, she worked relentlessly so that she could graduate this year.
"We not only gave her regular classes, she had online classes and she did Saturday school to make sure that she graduated this year," principal Eugenia Young told NBC Washington.
In addition to her academics, she was prom queen, a member of the cheerleading team and participated in other school activities. Not to mention Tyree works 25 hours a week at an ice cream parlor, according to ABC News.
It hasn't been an easy journey, but the teen, who says her principal and mother were both very supportive through her academic endeavors, says she's a big believer in the power of hard work.
"It gets better," Tyree told ABC News. "If you work hard enough, if you have that drive, if you have that motivation, it gets a lot better."
Tyree will be attending Potomac State College of West Virginia University in August and hopes to become a school principal one day, according to the outlet.
Related
Before You Go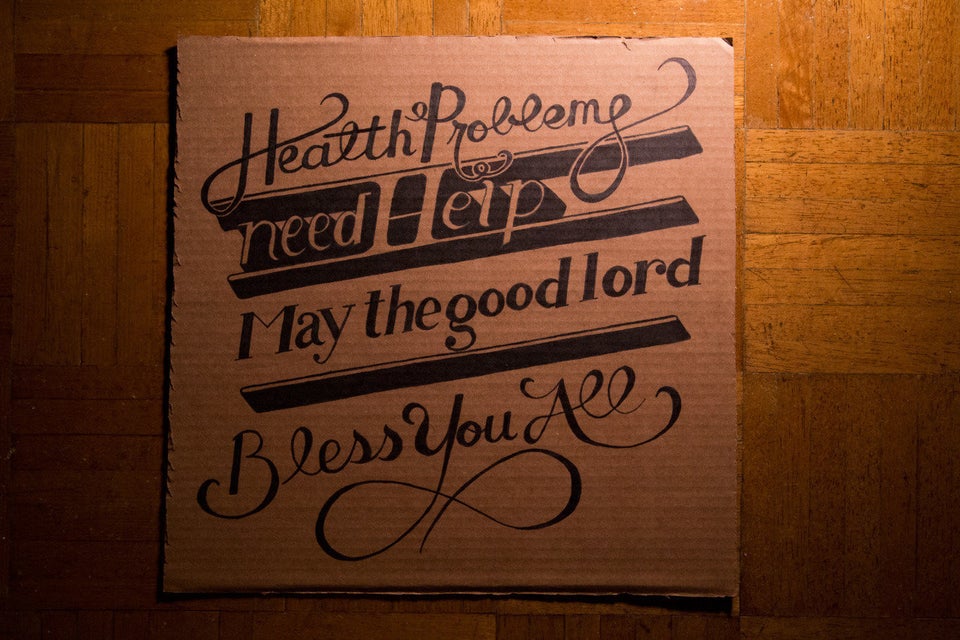 Artist Redesigns Signs For Homeless People