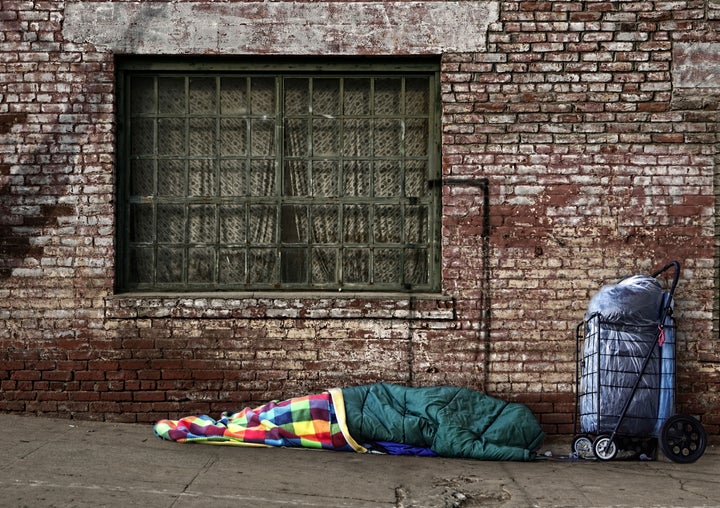 What's the first thing homeless youth in Los Angeles spend their money on? Food, shelter, clothes? No, a cell phone.
According to a USC study published in the December issue of the Journal of Urban Health, cell phones are one of the critical resources for homeless youth today. Lead author, USC Social Work professor Eric Rice, told the Huffington Post that, in 2009, he and his two co-authors studied about 200 homeless youth, between the ages of 18 and 24, in Hollywood, CA.
The researchers found that 62% of homeless youth had cell phones, a number that Rice said is far greater now. Of those with a cell phone, 17% used the phone to connect with a case worker or social worker, 36% used it to connect to a current or potential employer, 51% used it to connect to friends and 41% used it to connect to parents.
"The study stemmed from a conversation I was having with homeless teens a few years ago," Rice told HuffPost. "I was talking to them about how they were connecting to positive influences in their lives like family members or friends. They told me repeatedly that they were using cell phones to connect with these folks."
Because food can be acquired free, at a shelter or food kitchen, a cell phone is one of the first resources homeless youth worry about, Rice explained.
He continued, "People think homeless folks couldn't possibly have a cell phone but a phone is relatively accessible compared to a car, house or job, and it is how you get those things. These teens are very resourceful. They use their phones to pull themselves up by their boot straps."
Rice sees cell phones as broadening homeless teens' potential and opportunities, and he suggests that agencies help homeless youth acquire a cell phone or assist with paying monthly bills. "It is a relatively easy structural way to get them off the streets," he said.
Related
Popular in the Community