I (Jordon Kestner) knew, at a young age, that I wanted to become an entrepreneur. There are several instances in my childhood that suggested a career either as a businessman or a lawyer. This is surprising for a young man with a single mother, growing up in a town without any red lights, and working odd farm jobs to make a living …. while obsessed with a mission for more. One of the several instances that come to mind foreshadowing my future, was a time when, I made my mother sign a contract to use my lunch box. My mother worked a factory job to take care of my older brother and me. When I was about 9 years old, my mother needed to borrow my lunch box for work. I wrote up a contract stating she could buy the lunch box for $5, or she could rent it weekly for $3. My grandfather and mother were surprised by my rhetoric and knew that a bright future was ahead for me. Fast forwarding nearly a decade, I was in college and had very little means of income causing me to decide to join the Army and become a combat medic. The path I was on would have lead to being a Captain by age 25. Instead, my time was cut short due to EPTS (existing prior to service) discharge for asthma. This made my military career come to a screeching halt and left my future very dark. After making several bad decisions and overcoming being homeless, I began to focus on my degree in Exercise Science. I then interned for the United States Olympic Committee as a strength and conditioning coach. Soon after, I combined my experiences and created two companies Warrior Within Athletics and Stealth Performance Communication.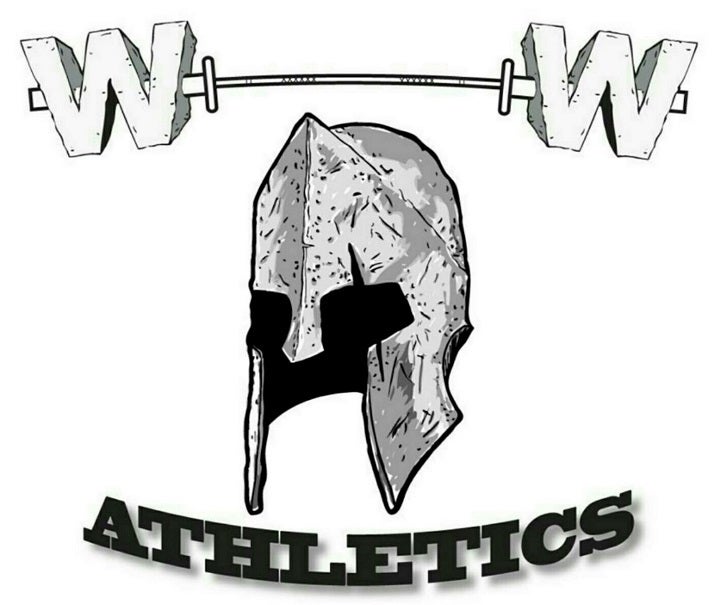 Warrior Within Athletics is a fitness company focused on hiring homeless veterans for handcrafting apparel. In a different spectrum, Stealth Performance Communication is a wearable technology created to eliminate miscommunication in chaotic environments. Polar opposite companies, yet uniquely, related by my life experiences. "Learn how to see. Realize that everything is connected to everything else." – Leonardo da Vinci For our mission at Warrior Within Athletics, We think you would agree... American Made is just Better! So, Warrior Within Athletics products are Handcrafted in the USA! Profits help us Hire, Train and Transition (Homeless) Veterans from the battlefield back to the Homeland!
Check out more: WarriorWithinAthletics.com Who knew a shirt could do so much? Our Fitness T-shirts, Workout apparel and Crossfit gear are specifically designed to show off your effort and inner Warrior, while directly supporting veterans! Whether you are working out in your local Box, or at the 2017 Crossfit Games, show off your Warrior with Warrior Within Athletics gear and help hire a Homeless Veteran, at the same time! Thank you for your support of our Armed Forces: USMC (Marines), Army, Navy, Air force, and those here domestically (Police, National Guard, Coast Guard and many more!!!) We are currently working with local VA hospitals and their homeless program. This gave us direct insight to who needs to be helped and the level of urgency surrounding this nationwide issue. We not only do we want to provide a solution but also an opportunity for veterans. That is why the faster we grow... the more we can hire! Warrior Within Athletics allows us to focus on giving veterans opportunities but that is not where the focus ends. Stealth Performance Communication aims to increase communication abilities in chaotic environments while saving lives at the same time.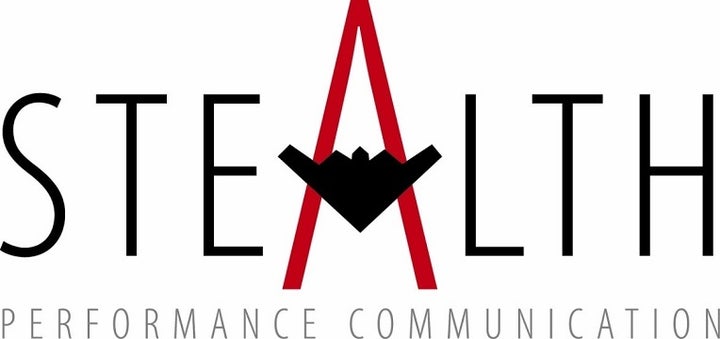 Stealth Performance Communication is the Wearable Technology solution to miscommunication and language barriers during the new age revolution of wearables and IOT. SPC was created due to communication issues experienced in the military from chaotic situations and language barriers with linguists, to my use with wearable data in my exercise science degree from East Tennessee State University. This unique combination of experiences manifested what is now Stealth Performance Communication. What exactly can this B2B wearable be used for? SPC is fully adaptable to multiple chaotic environments such as sporting events (NFL, MLB, NCAA, etc.), military and police sectors (special forces and SWAT Teams), as well as, medical fields (combat zones, ER's and EMT units) This is critical for many different reasons; most notably, to save lives lost through miscommunication and/or "line of sight" visual communication. Due to our ability to drastically reduces these specific casualties, Stealth Performance Communication has a $2.1B USD value proposition for the DoD alone. How does this technology bridge athletics and security? This is due to stadiums unique environment that combines sports, medical, and security in one centralized location. How does this elimination of miscommunication effect each of these fields? By creating a privatized network, not only can the QB and MLB control their teams without misconceptions, but the security and medical staff can also be on the same page during a disaster. This not only saves many fans, but also allows the staff to get multi-million dollar assets off the field faster. Speaking of assets, SPC also decreases the learning curve between levels of play. ( i.e. college to NFL transition) This allows teams to utilize physically talented players sooner in their careers, thus increasing ROI and potentially WINS! Stealth Performance Communication is dedicated to eliminating miscommunication in chaotic environments (while, in sports, maintaining traditional play). Why has chaotic communications been an area of neglect by the technology realm?
We at SPC feel that it is because people try to avoid chaos, instead, of creating order out of it. At Stealth Performance Communication, we strive to bring the future closer through perfecting chaotic communications and saving lives. Check out more: StealthPerformanceCommunication.com
Both Warrior Within Athletics and Stealth Performance Communication are gaining nationwide publicity through the relentless drive of their CEO, Jordon Kestner. It is only a matter of time before these two companies are household know entities.
___________________________
Landmark Life Coaching's (www.landmarklifecoaching.com) Mission is to honorably and respectfully serve courageous groundbreakers and transitioning veterans to persevere in defining and executing their future by providing an atmosphere of comradery and trust that honors their dedication and commitment. This will empower our clients to feel whole, honored, respected and fulfilled in defining and living their life purpose.
Charlie Mike Podcast (www.charliemikepodcast.com) is where our Nations Combat Veteranpreneur's talk about how they transformed their combat experience into a groundbreaking entrepreneurial success. We will discuss their experience in relation to what I have defined as their VisualReality; their personal vision of building a successful business leveraging their combat experience to bring the core strengths of a combat veteran into the entrepreneurial realm.
Dwayne Paro - Veterans Coach/Podcaster/Speaker/Writer
Related
Popular in the Community