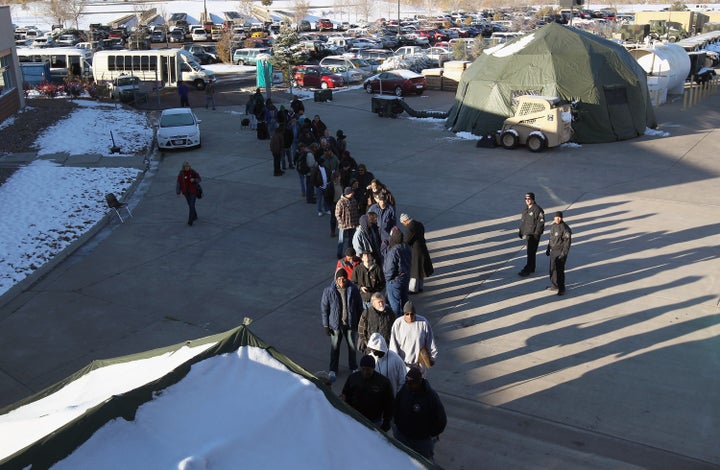 Homeless veterans are more likely to die on the streets than non-veterans, a new study revealed.
Those who return from serving, to leading the homeless life are 11 percentage points more likely to develop life-threatening diseases than non-veteran homeless people, the 100,000 Homes Campaign concluded in a study published Tuesday. The movement, which works to place homeless Americans, surveyed 23,000 homeless people across the country. It found that homeless veterans are typically older than non-veterans and tend to remain homeless for longer periods of time.
"Men and women who risked their lives defending America may be far more likely to die on its streets," the authors concluded.
The authors noted that 21.3 percent of homeless veterans reported an age over 60, compared with 9.4 percent of the non-veteran homeless population. Though this factor doesn't fully account for the disparity in the length of time that veterans remain homeless, or their susceptibility to sickness, older veterans claim that their age often impedes their ability to get their lives back on track.
T.J. Manning, who served in Vietnam, has been living in a Texas homeless shelter for a year and says that President Obama's plan to help employ veterans doesn't cater to servicemen from Manning's era.
"When you say a bill for veterans you are intending to seem very inclusive," Manning told the news outlet.
"Those who have served this nation as veterans should never find themselves on the streets, living without care and without hope," Shinseki said.
Related
Popular in the Community