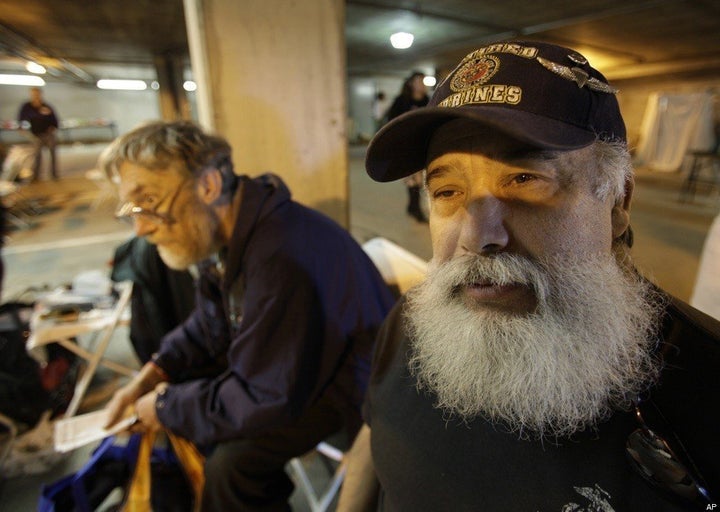 A new report released today confirms what many Americans have long known: veterans make up a disproportionate amount of the nation's homeless population.
The federal government's first-ever comprehensive Veteran Homelessness study shows that veterans are 50 percent more likely to become homeless than other Americans. Additionally, minority veterans have an even greater chance of ending up on the streets or in homeless shelters.
The study, published by the Department of Housing and Urban Development (HUD) and the Department of Veterans Affairs (VA), uses data compiled from the 2009 nationwide homeless assessment to better understand the homeless veteran population.
A total of 75,609 veterans were found to be homeless on the January 2009 night that the count was conducted. More than half (57 percent) of them were staying in homeless shelters or transitional living facilities, while the remaining 43 percent were sleeping on the street.
Over the course of the year, from October 2008 to September 2009, 136,334 veterans stayed at a homeless shelter or transitional facility at least one night.
That figure means that a staggering one of every 168 American veterans experienced homelessness during that 12-month period.
"This report offers a much clearer picture about what it means to be a veteran living on our streets or in our shelters," said HUD Secretary Shaun Donovan. "Understanding the nature and scope of veteran homelessness is critical to meeting President Obama's goal of ending veterans' homelessness within five years."
Related
Popular in the Community