Some just made one slip. Other members of this group of veterans never stood a chance against the soothe of drugs and alcohol.
Fort Lyon, a military base 200 miles southeast of Denver that once served as a hospital, now houses up to 300 recovering homeless people, focusing particularly closely on veterans, according to the Colorado Coalition for the Homeless' website.
He sketched a dozen such stories with the kind of painful precision that won't let you label these hurting men. Rather, these drawings will push you to read the revealing lines of each vet's face to get the full picture of what it means to serve and to struggle to safely find your way home.
Spc. Joshua Aaron Smart, Army medic, 32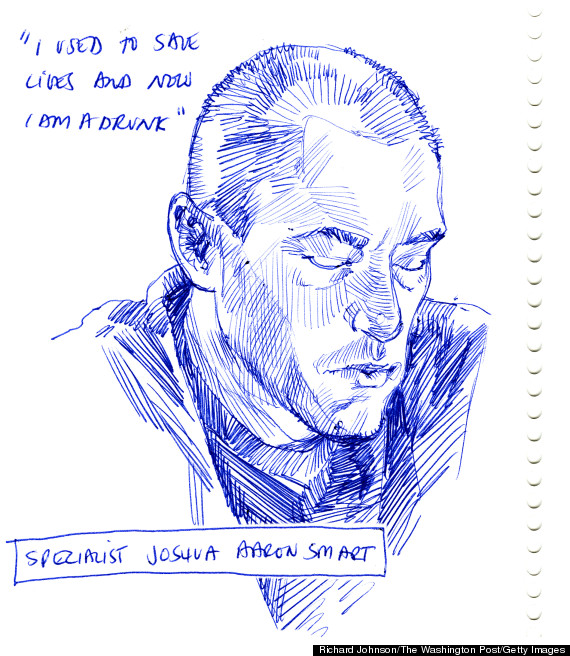 Even while recovering, Smart says he's still suffering tremendously and that his night terrors began after he dropped the drugs and alcohol. He sleeps on the floor because of the nightmares and when they strike, he believes he has to get dressed in a hurry as if he were back in Iraq.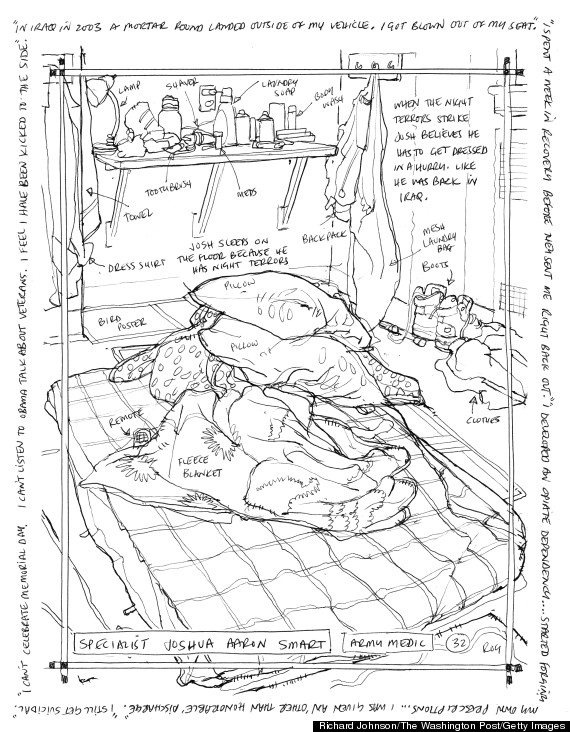 While serving in Iraq in 2003, a mortar round landed outside of Smart's vehicle, blowing him out of his seat.
He recovered for a week, went right back into combat and eventually developed an opiate dependency.
While living with addiction -- and even worse, admitting to having a problem -- often riddles veterans with shame, such substance abuse is on the rise among this community.
Pvt. Michael Zarnes, Army, age 26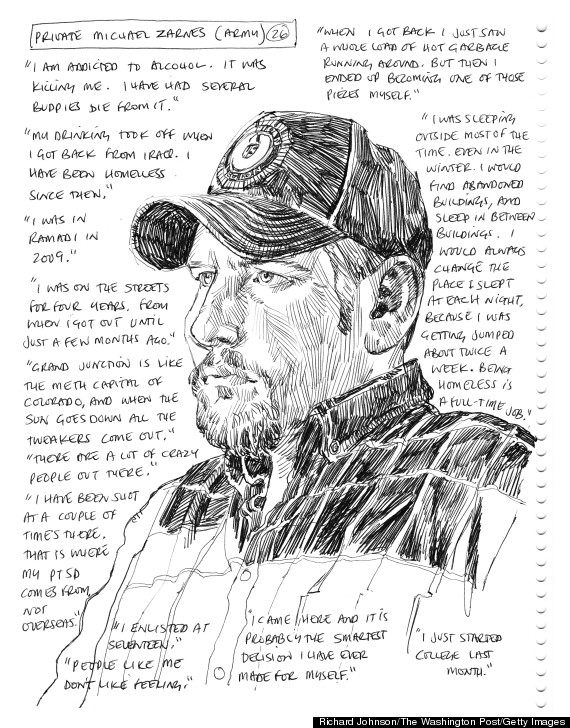 The drinking "took off" for Pvt. Michael Zarnes, 26, when he returned home from Iraq, but the post-traumatic stress disorder, he says, came from the rough encounters he had during the four-year period he spent living on the streets.
But experts in the field aren't so sure that will happen.
Sgt. 1st Class Marc Smith, Army, 39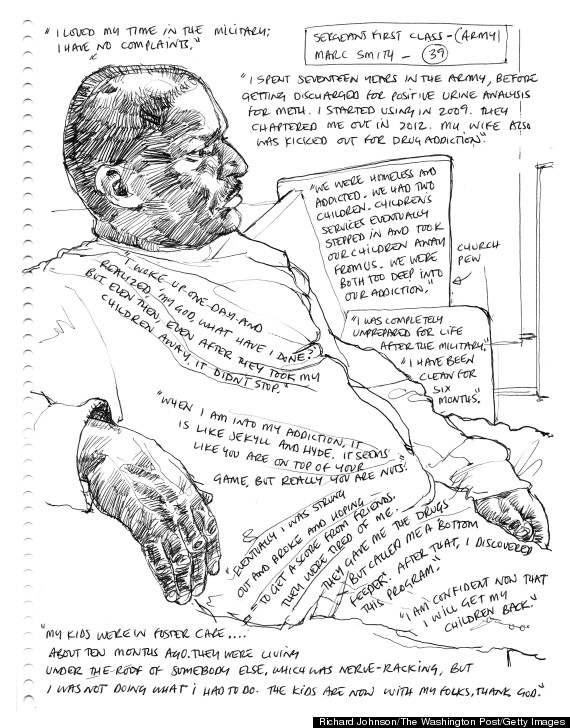 Marc Smith devoted 17 years to the military and "loved" the experience and has "no complaints." But after he tested positive for drugs, he was discharged and eventually, his kids were taken away from him, he told Johnson.
Smith says one of the challenges he faced was feeling completely unprepared to transition to civilian life, a sentiment that is echoed among many veterans when they come back from war.
Not only are veterans often unprepared, they also face hiring discrimination because potential employers assume they'll "go postal" because they may have PTSD or other mental health disorders, Nancy Adams, Army transition manager, told USA Today last year.
There are obstacles, Johnson says, that are just far too much to battle.
"Their stories -- about war, abuse, death -- were sometimes unbelievable, sometimes clearly embellished," Johnson wrote, "and at other times all too believable and gutting."
Popular in the Community