The media is saying Los Angeles is experiencing the worst rain in a decade. The Los Angeles Winter Shelter System is currently in operation, however, homeless people are asked to leave during the day.
When the weather is extremely bad, a decision is made to leave the National Guard Armories open all day. The people who make that decision decided on Friday to have a meeting on Monday to see if we leave the doors open on Tuesday. That is unacceptable.
Today is Monday and the media has been reporting the worst weather. Freeways have even been closed because of flooding. It is nasty outside! Saturday, Sunday, and again today, approximately 600 homeless people were and will be kicked out into the rain with no place to go.
I sure would like to know why!
A few hours after I recorded this video on Sunday, the Winter Shelter opened for the night. Paul, a 63-year-old man, came into the shelter with his hands all white and rubbery from being soaked by the rain all day.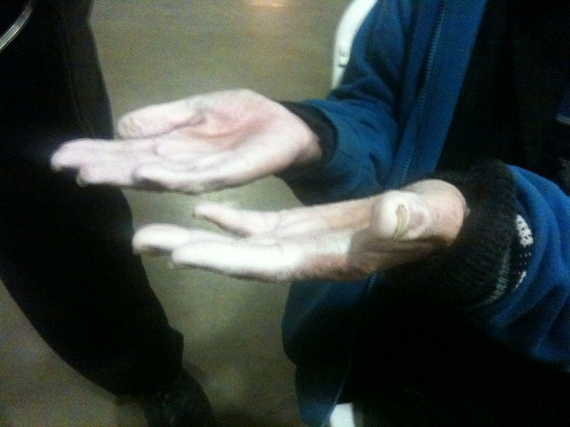 Credit Mark Horvath
The KCBS/KCAL News showed up and broadcast the story on Sunday, but hundreds of homeless people, who have literally no place to go, will still be kicked out in the rain today.