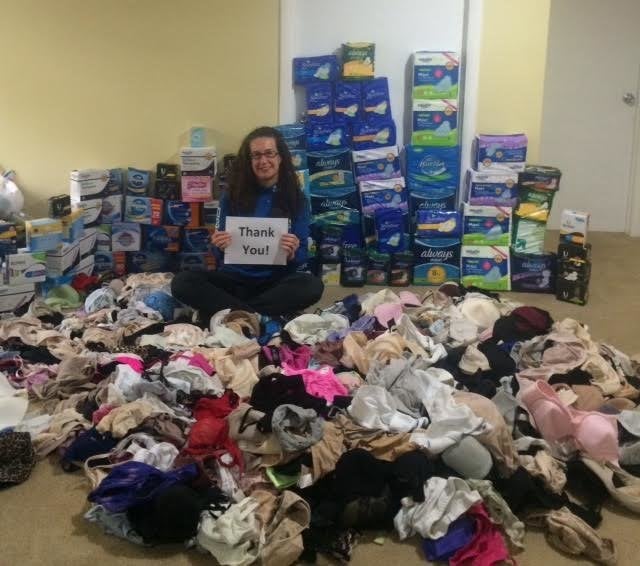 Homeless shelters often get loads of clothing donations, but nowhere near enough undergarments, which leaves women in need without bras and feeling uncomfortable, ashamed and undignified.
"There's still a stigma around periods and bras. It's taboo and sexualized," Dana Marlowe, an advocate for homeless women, told The Huffington Post. "Bras are so essential for women: for health, self-esteem, employment and more."
After losing a significant amount of weight recently, Marlowe, a principal partner at a consulting firm, was excited to purchase new clothes, but was despondent about the amount of money she'd have to spend on new bras. And when Marlowe learned that women in need often go completely without undergarments because they can't afford them and they don't typically get donated, she launched a collection drive this past summer.
Those efforts paid off this week when Marlowe dropped off more than 1,000 bras to Thrive DC, a Washington, D.C., group that works to prevent and end homelessness.
"I lamented the cost of new ones and the good quality of my existing, now ill-fitting bras," Marlowe said. "Then it clicked, here I was, a woman with a comfortable lifestyle, complaining."
She also included more than 7,000 tampons for the shelter in her delivery.
Marlowe dubbed the project "Support the Girls," and once the word got out, donations started pouring in locally and from supporters around the world.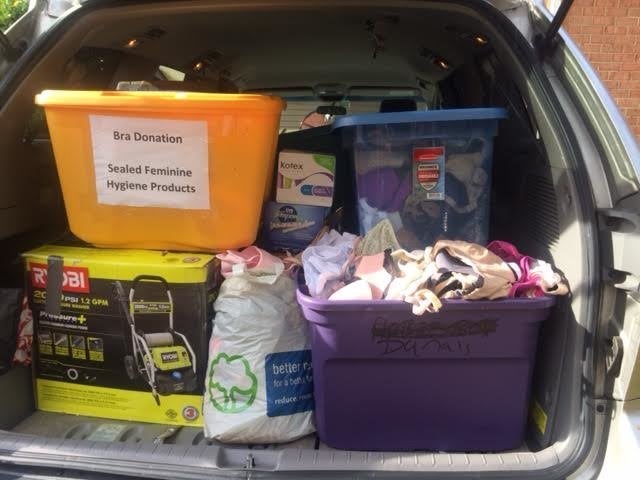 While advocates are heartened that awareness surrounding the need for bras and feminine hygiene products is starting to pick up, they say that much more still needs to be done to get supporters involved.
Distributing Dignity, a nonprofit that works in New Jersey and Philadelphia, is one of a few organizations that works to bring bras and tampons to women in shelters.
Founders Joanie Balderstone and Rebecca McIntire learned about the issue while they were donating business clothes to a shelter in Camden, New Jersey, in 2009, according to the group's website.
That's what spurred the pair to switch gears, and focus on doling out bras and feminine hygiene products.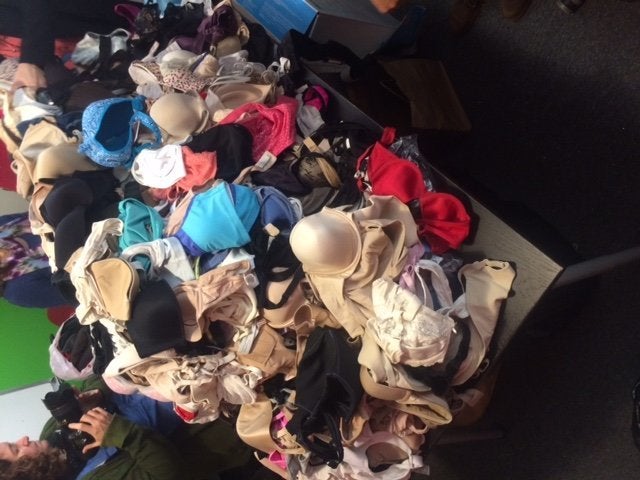 For Marlowe, the mission has become increasingly personal.
She has a family member who has experienced homelessness on and off, so she's aware of the struggles people on the streets face and the fact that the hardship can "really happen to anyone."
Marlowe noted that meeting some of the grateful women who received the bras helped put the entire issue, and experience, into perspective.
Even before she started unloading the goods, Marlowe said the two women knew exactly what they wanted. Marlowe knew in that moment that she was helping to make their lives "healthy and more comfortable."
"Bras too [often] are considered superfluous items," Marlowe added. "It's strange how the attitude 'if you don't see it, it doesn't need to exist' pervades."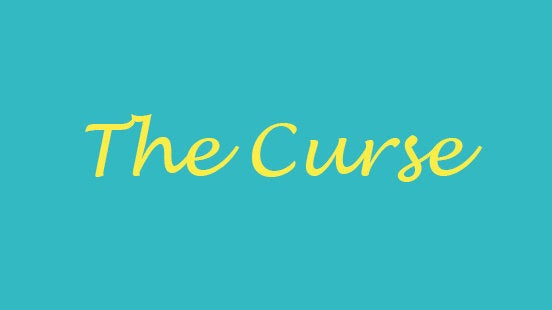 Nicknames For Periods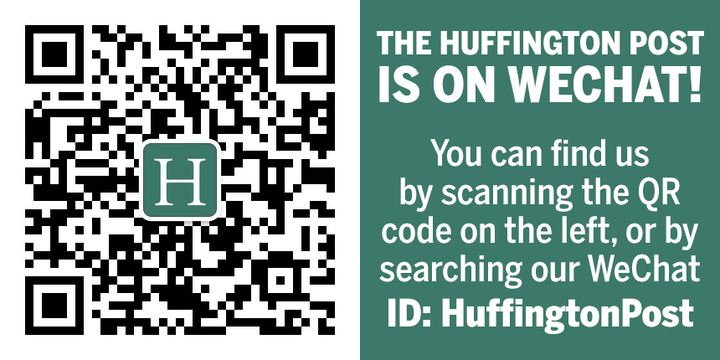 Related