A group of homeless young adults got to experience some glitz, glamour and an unforgettable milestone.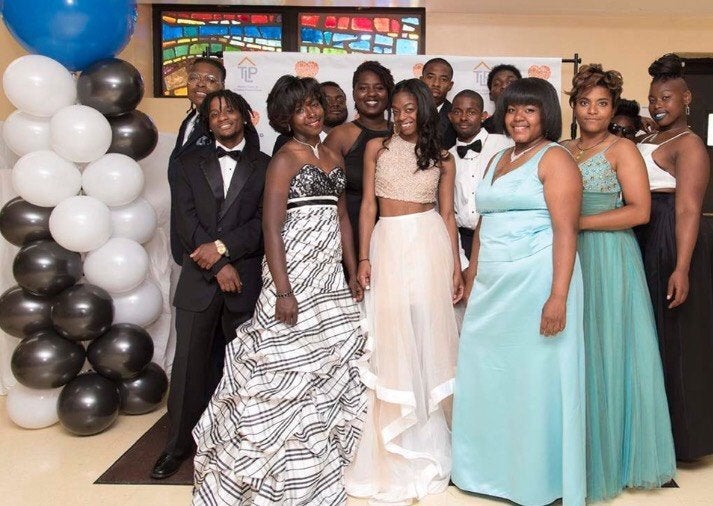 The event, which took place this past Saturday in Chicago, wasn't just a chance for these 18-24-year-olds to experience what many high school students are fortunate enough to attend. It was also to recognize the attendees' strength through tough times.
"They are so resilient and they make do with their situation," Kamelah Muhammad, founder of a nonprofit The Sisterhood of the Traveling Heart told The Huffington Post. "I saw an opportunity to create a memorable evening to celebrate their hard work and accomplishments."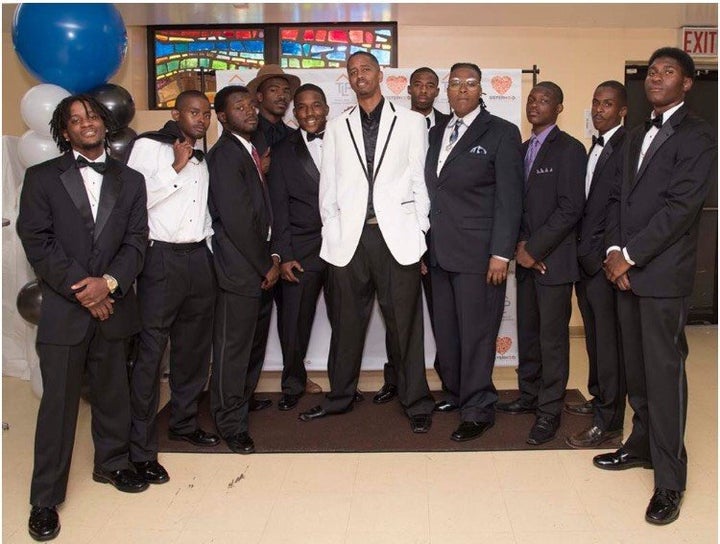 Ericka Hill, drop-in center manager of TLP, told HuffPost that many of the homeless adults who attended the special night were unable to go to a prom in the past because of their living situations. She explained that several of them dropped out of high school due to a lack of housing stability and support. Muhammad added that some of them finished their high school education by taking a nontraditional route.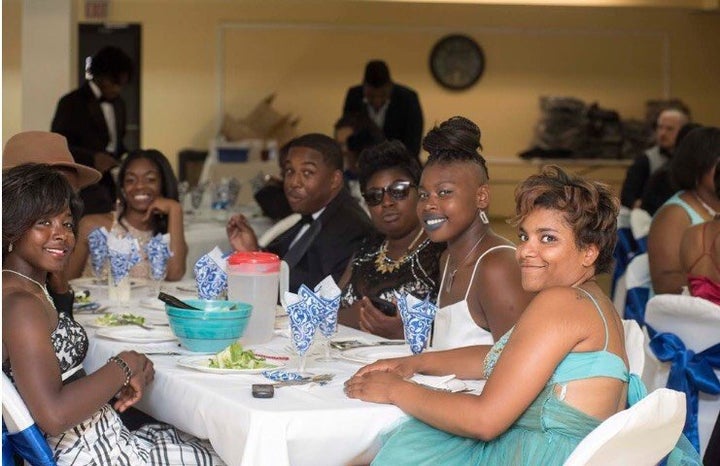 So the organizations gave the adults the prom they deserved. Muhammad said that thanks to the support of local businesses and groups, the attendees were able to get glammed up for the special night.
"We were so thankful for the community's support," Muhammad said. "Formally Modern Tuxedos donated tuxedos for all the men and we received so many donations for dresses, shoes -- everything! The ladies received complimentary hair styling and makeup application [and] the gentlemen also received haircuts."
While at prom, the attendees enjoyed pastries at a cupcake station, got their fill of sweet treats at a candy bar, and chowed down a nice meal.
"We incorporated the youth by allowing them to perform," she said. "We had a poet and rappers."
Of course, attendees also had a blast on the dance floor and even crowned a prom king and queen, who were chosen based on recommendations.
The night was a success, as Muhammad told HuffPost that the attendees were visibly delighted by the event.
"They loved it! The energy was amazing. When they came in with their 'new' looks, I could tell their confidence was on another level," she said. "They were eager to take photos in front of the banner."
Hill, who mentioned that it's important to celebrate the youths' accomplishments no matter how big or small, said that prom definitely won't be the last event they throw. And Muhammad promised that the next prom they'll organize will be even "bigger and better."
Support HuffPost
The Stakes Have Never Been Higher
Related
Before You Go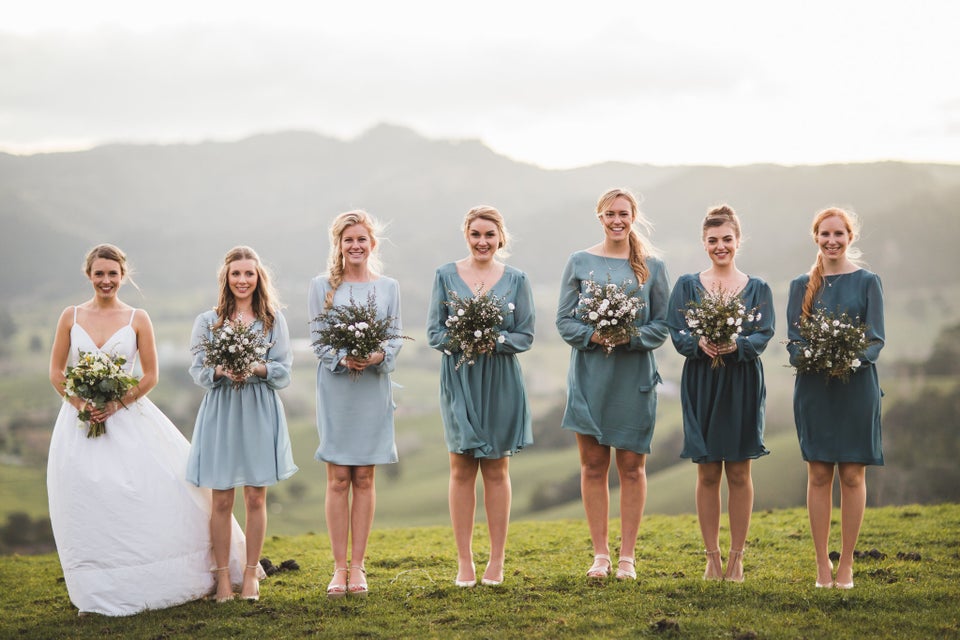 Bridesmaids Who Wore Short Dresses
Popular in the Community