A new study is shedding light on the harsh toll of homelessness on youth.
New research out of UC Berkeley found that homeless youth in San Francisco have a ten times higher mortality rate than their peers with permanent housing.
"This population is highly stigmatized," said Colette Auerswald, associate professor at UC Berkeley, in a press release. "That stigma leads to neglect and, in turn, to increased mortality."  
What's more, young women in the study were more likely to die than young men: the homeless female youth had a 16 times higher mortality rate than the average woman of their race and age, while men had a nine times higher mortality rate.
"Women are in a very vulnerable place socially on the streets," Auerswald said to the Guardian. "And they're often in exploitative relationships where they are dependent on people who are hurting them in order to survive."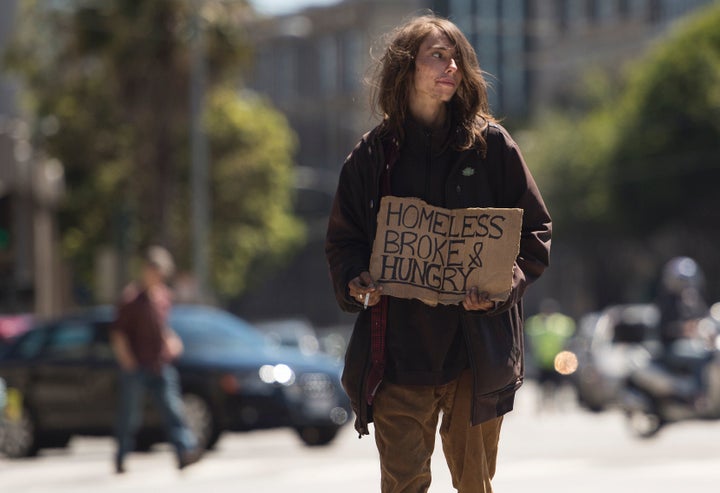 The study followed 218 homeless youth in San Francisco, ages 15 to 24, over six years. During the course of the study, 11 of the youth died, most of them from suicide or alcohol and drug abuse.
"All the deaths in this cohort were preventable," Auerswald said. "Stigma kills."
While previous studies of homeless populations had also found that homeless youth experience a disproportionate risk for morbidity, this study was unique in terms of where it found its subjects: the street. The researchers chose to go to the streets rather than to shelters or homeless services, because youth in shelters or programs are inherently lower-risk since they've already sought out support.
"These sobering data provide evidence of what homeless youth face when their only option is life on the streets," said Sherilyn Adams, executive director of Larkin Street Youth Services, in the press release. "No young person deserves to die a preventable death because they didn't get the help they needed."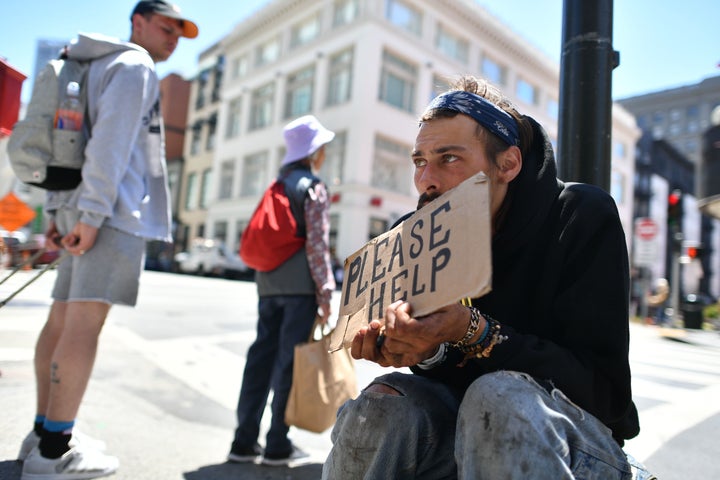 In 2015, 11,365 unsheltered, unaccompanied children and youth were counted in California, according to California Homeless Youth Project. The vast majority of them were young adults aged 18 to 24.
Homeless youth are particularly vulnerable from age 18 on, as at that age they are too old to be in the foster system, but too young to feel safe in adult shelters.
"The bottom line is to have a society that does not tolerate youth homelessness as an acceptable option for our youth," Auerswald said in the release. "Yes, provide shelter and substance-abuse counseling, but also provide access to housing and education, instead of passing no-sit, no-lie laws that criminalize youth."
REAL LIFE. REAL NEWS. REAL VOICES.
Help us tell more of the stories that matter from voices that too often remain unheard.
BEFORE YOU GO
PHOTO GALLERY
Artist Redesigns Signs For Homeless People