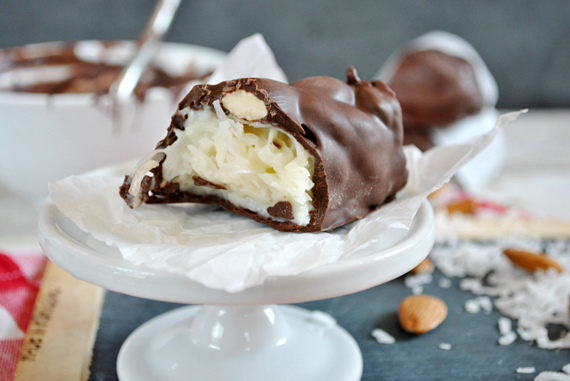 Chocolate, coconut, and almonds. It's a classic combination that so many of us love.
In fact, my only complaint about Almond Joys is that you only get two tiny bars in the standard package. I mean... what is that about?? I want to know who thought that was a good idea.
Who sat there and said, 'why yes, I think we should sell these delectable little coconut chocolate treats-- and hey! Let's only put two bites in a package!'?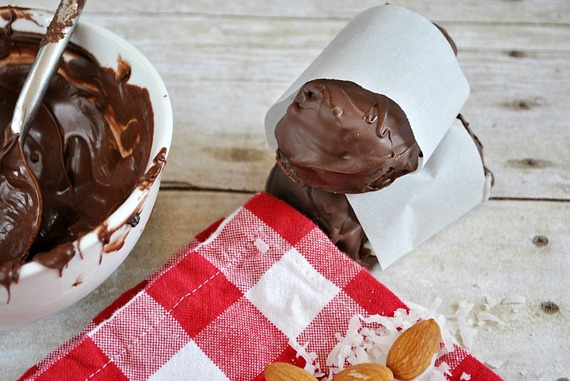 And it's not like I can buy the King Size package. Because... you know... then I'm the piggy girl who grabs a King Sized candy bar in the grocery store line. Which is, obviously, unacceptable.
I figure there are two options here:
A) Get Almond Joy on board with doubling the size of their candy bars, or...
B) make my own at home, and make them whatever size I darn well please.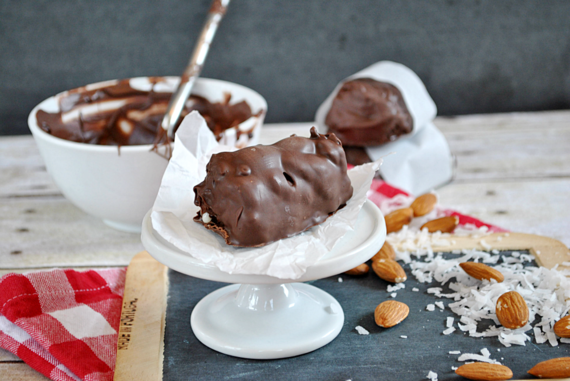 Unless you know the decision makers over at Almond Joy... I figure the homemade route is probably a little more feasible. These are super yummy and true to an authentic Almond Joy candy bar. And you'll be blown away by how simple they are to make! You'll get your fingers a little messy, but hey!
That just means you get to lick your fingers.
Ashton regularly blows our minds as our
. Visit
for even more crazy delicious dessert ideas.