Your kitchen is a veritable treasure trove of health and beauty staples. Have some plain yogurt with a "sell date" that was two weeks ago? Don't throw it out! It's the perfect treatment for a common skin condition. Is there an extra sprig or two of parsley leftover from your stew recipe? Chew on a few leaves to handle a social faux pas. These items are probably in your home already ... so why not use them for better health and beauty without spending any extra money?
For years, my mother-in-law has used Crisco -- a lard-like vegetable shortening that my German grandmother used for the perfect pie crust and lovingly referred to as "fat in the can" -- as a makeup remover. "Why not just use Pond's Cold Cream or soap and water?" I ask her every now and then. "Because it works," she says. Even though my dermatologist gasped during a recent exam when I blurted out this bit of family lore, my mother-in-law never uses anything else. For her, it does the trick -- and for a lot less money than the "real thing."
My own mother believes in the power of honey -- both as a cough or sore throat remedy and because its antibacterial properties and natural moisturizers make for a perfect (and inexpensive) face mask.
Since I turned 13 and acquired my first tube of Love's Face Gel, my policy has always been to get the newest beauty product out there -- and the more expensive the better. But a few years ago, gazing at my over-50 face in the mirror, I realized I needed to make some adjustments to my beauty routines.
After consulting with a host of experts for my book, "The Best of Everything After 50: The Experts' Guide to Style, Sex, Health, Money and More", I learned that when it comes to health and beauty, less is truly more. Carmindy, bestselling author and makeup artist on TLC's hit show What Not to Wear, and Dr. Doris Day, dermatologist extraordinaire, opened my eyes to the tremendous amount of beauty resources awaiting me in my kitchen. As it turns out, some of these things are better used on our bodies than in (white sugar tops the list).
When I asked friends if they ever used ingredients from their kitchens in place of store-bought health and beauty aids, a floodgate opened: Their grandmothers had used this; their mothers had used that. I tried almost all of their suggestions and discovered that homemade solutions are often better -- and certainly less expensive -- than the name brands in which I had been investing for years.
My short list of "health and beauty substitutes" is ... well, short. Though I tried all of the suggestions that came my way, I found that some of them were so wacky or messy that they just weren't sustainable. The ones that made the final cut "do the trick" (as my mother-in-law would say) without a lot of muss, fuss or expense. And the most important thing is that all of these recommended kitchen beauty and health substitutes have no artificial ingredients or chemicals. Good for you and good for the environment.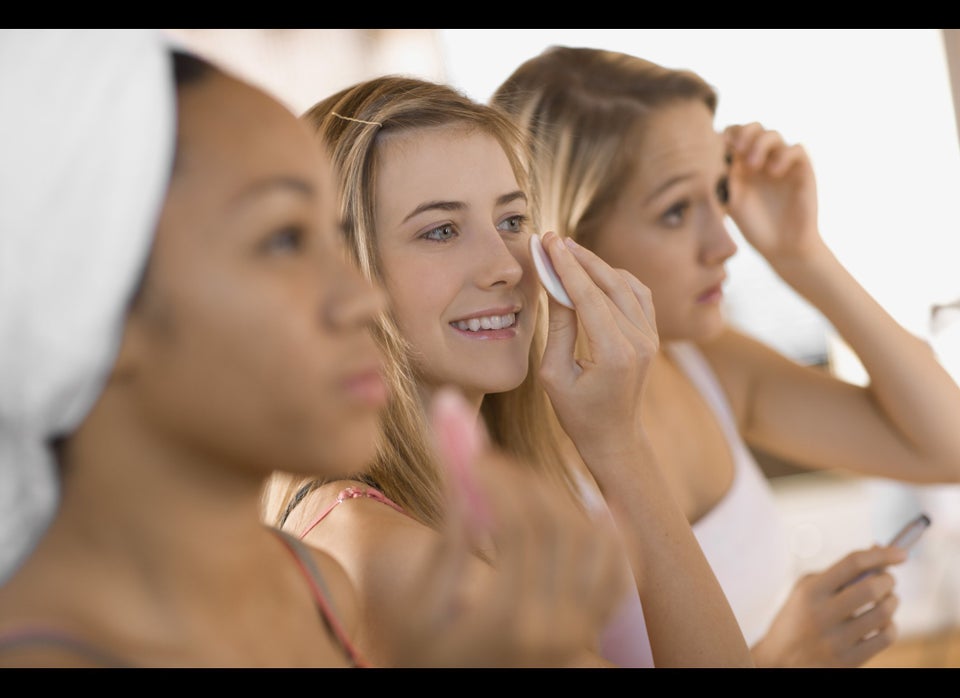 Related