Fritos are great. They make a tasty snack. They're awesome on top of a bowl of chili. And the bag even serves as its own bowl, allowing folks to turn them into walking tacos. Fritos can do all of that. The only problem is, this corn-based chip probably isn't all that great for us being that they're processed and all.
There is a solution to that conundrum and it's called homemade. That's right, the fine folks at Minimalist Baker have found a way to make this addictive chip at home -- and it's super easy too.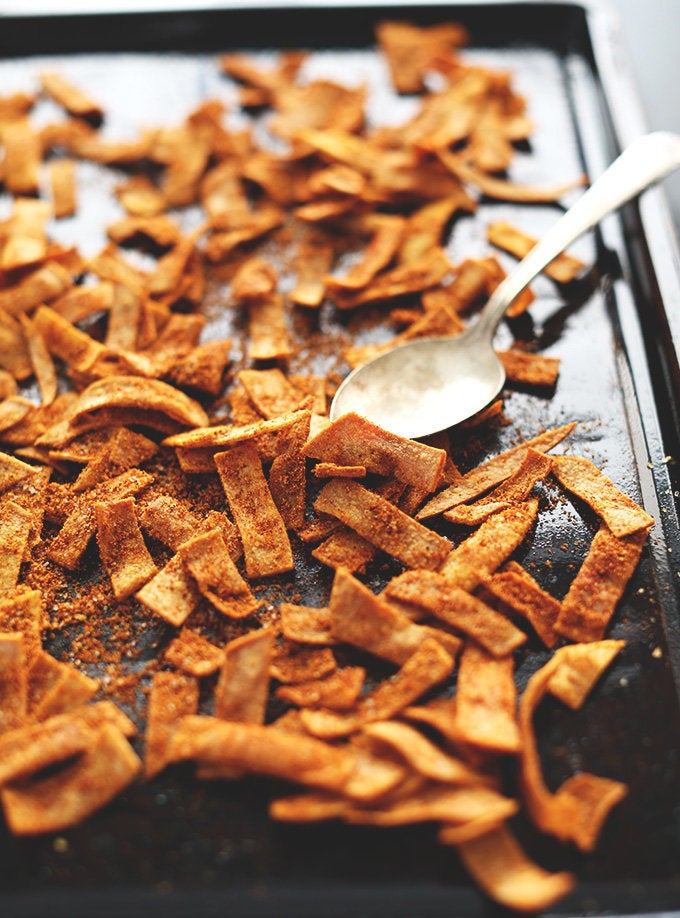 While homemade Fritos might not be the epitome of healthy eating, the fact that you know what ingredients are going into them is huge -- corn tortillas and a handful of spices, that's it. Also they're baked instead of fried, so help yourself to another serving.