This time of year, I think about the role of gift giving and receiving and how it impacts feelings of well-being. Increasingly, I am less interested in giving or receiving material presents. Instead, I appreciate receiving and lean towards giving gifts of time & experience, or of food and drink that are healthy, interesting or unexpected! I hope you might feel inspired by this little story and bend your own interpretation of gift-giving this time of year.
When the holidays rolled around last year, I needed something special for Kim, a part-time receptionist at the clinic. She has worked hard for us for so many years. I wanted to create a gift that would save her time, be fun, creative and nourishing and which would "keep on giving."

One day in December, working in my art room, I was thinking about a beautiful gift a patient of ours had given: it was a Chocolate of the Month Club, where each month we received a specially wrapped chocolate delicacy. My husband and partner, Paul Herscu N.D., M.P.H., is a real chocolate aficionado, so we looked forward to these delicious and unique monthly deliveries.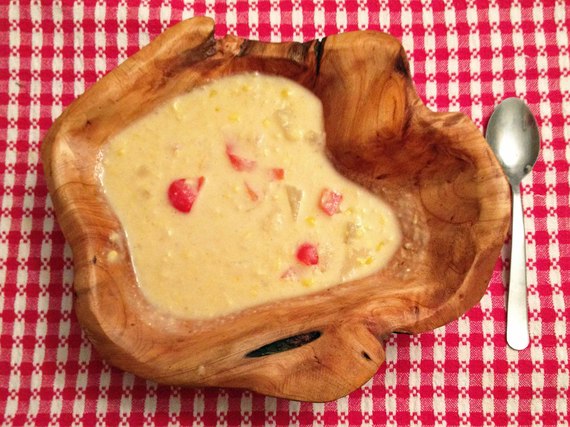 Sitting in my sun-filled little studio, with that thought percolating through my mind, I had an idea. I would make Kim the first and only member of the Soup of the Month Club. I would make a palm-sized accordion book, with fold over pockets for every month, each with a named soup card. Then as the months rolled around, I would make and deliver to her front door the soup du jour and other accoutrements.

Well, the book came out so sweet and I believe the meals have been very much enjoyed. Click here to see pictures of the book and links to recipes for each month. Here's to your own inspired gift-giving and feelings of well being this holiday season. Bright wishes to you and yours with hopes for a healthy and peaceful new year.
Related