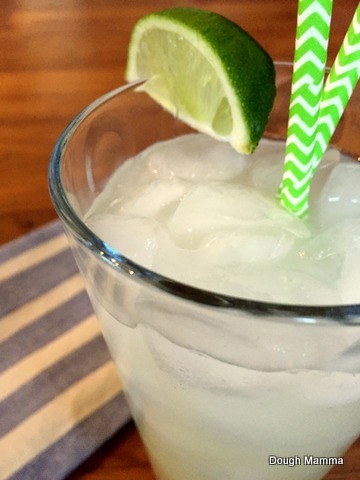 We were lucky enough to visit Denver this past week, one last trip before relocating there in June. Every time I return to this wonderful city, I am introduced to some hip neighborhood (most recently the Highland area), great restaurants, art galleries and unique boutiques.
After our family took turns with the flu, I figured I was on the upswing and took full advantage of Denver cuisine. From cafe-con-leches at Buchi's Cafe, to whitefish on everything bagels at Rosenbergs, it didn't stop there. We ate cricket tacos, falafel, masala dosa and honey-Sriracha duck wings with house brewed ginger beer at Linger, followed by "space-junkie" ice cream at Little Man Ice Cream. Avanti, with its magnificent view of the city, offered food fare for even the pickiest eaters. The hubby and I indulged in arepas stuffed with fresh avocado, black beans, cheese and fried plantains. Last but not least, we took the kids to the Invention Room where we all, grandma included, ate a whole lot of liquid nitrogen. Though not my favorite ingredient, the showmanship behind the counter was great entertainment.
Needless to say, I quickly gained back the weight I had lost from the flu as well as an aching belly. If my stomach could have talked, it would have slapped me on both cheeks and said, "what the hell were you thinking woman? Cricket tacos was your "go-to" after ten days of chicken soup?." Inspired by the house-made ginger beer at Linger, I decided to make my own as my mother insisted, "ginger is the best remedy for an angry tummy."
This lovely dry ginger beer is best for ginger lovers as the ginger is potent. Great as a healthy tonic or add some rum and lime to make a dark and stormy, this beverage can be enjoyed in a variety of ways. My hubby did not care for it and said it reminded him of drinking Zima. To anyone out there who is my age, Zima may have been your first introduction to beer in High School and it's pretty awful. If there is a beer G-d, Zima certainly isn't getting into Heaven. I disagree with hubby, but for those of you who prefer a more mild ginger beer, check out the notes section for some tips. One last note, do not use glass to store your ginger beer as plastic is required for the expansion that will take place during fermentation.
Title: Homemade Ginger Beer
Author: Doughmamma
Prep time: 24 hours
Cook time: 10 mins
Total time: 24 hours 10 mins
Serves: 8
Notes: If you like ginger, but don't love it, feel free to reduce the ginger from ½ cup to ¼ cup. Also, I couldn't taste the yeast, but if you are sensitive to the taste, you can also reduce your yeast to ½ tsp or even ¼ tsp. There is an optional ginger simple syrup recipe included for those that prefer their ginger beer more sweet. If you prefer your ginger beer sweet, go ahead and refrigerate it after 24 hours. The longer you allow it to ferment, the drier it will be. Every day you allow your ginger beer to ferment, you are going to have to allow some air to escape or your bottle will explode. This can be done by slowly untwisting the cap, you will see a surge of bubbles rushing to the top, close lid to prevent explosion and then slowly loosen lid to allow more air to escape. Keep loosening and tightening until there is no more pressure. Do this twice a day during fermentation and once a day when refrigerated. Ginger beer will have some "blooms", this is natural and should last up to 2 weeks refrigerated.
Ingredients
Ginger Beer
9 Cups of filtered water
½ cup of peeled and grated ginger
¾ cup of cane sugar
juice of two lemons (I used Myer as they are sweeter)
¼ tsp of Cream of Tartar
1 tsp of active dry yeast
⅛ tsp salt
* you will need one 2-liter plastic bottle with a cap

Ginger Simple Syrup
½ cup sugar
½ cup of water
1 Tbsp of peeled and grated ginger.
Instructions

In a large pot, add 4 cups of water, ginger, sugar, lemon juice and cream of tartar. Bring to a full boil. Make sure the sugar has dissolved and remove from heat.

Add 5 cups of cold water and allow the pot to cool to about 100 F. Add the yeast, stir and cover with a clean kitchen towel. Store in a dark room for about three hours.

Using a fine mesh strainer, strain the liquid into a measuring cup or pitcher. Using a funnel or pouring carefully, pour the ginger beer into the 2-liter bottle, screw on cap and place in a dark room for 1-3 days, depending on how dry you want your ginger beer. The longer it ferments, the drier it will become.

Twice a day carefully loosen the cap to release pressure. See notes for more details. Do not point the bottle at your face as the pressure that builds up is quite impressive.

Once you are happy with the flavor, store in the refrigerator and loosen the cap at least once per day.

Ginger Simple Syrup
In a small pot, add your sugar, water and ginger and heat over medium until sugar dissolves, while stirring occasionally. Remove from heat and allow to cool. Once cool, add to your ginger beer to your taste.