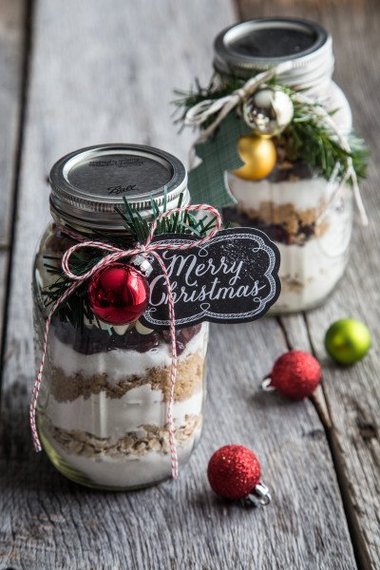 I cannot believe that there are only twelve days until Christmas. Twelve. Seriously, where has this month gone? Things have been incredibly hectic for us between traveling, the holiday blogging season and packing for our pending move, so we've honestly not even put a dent in our holiday shopping. Thank goodness for Amazon Prime.
I'm one of those people that absolutely adores the holiday season. From decorating the house, baking loads of cookies and giving gifts, December is my absolute favorite month of the year. And if I'm being honest, we've been rocking out to holiday tunes since before Thanksgiving – yes, we are that family.
Once December rolls around, Eric becomes affectionately known as Clark Griswold. I'm not kidding when I tell you that my dad calls him Clark from Thanksgiving until Christmas day. And now that we have a little one, he's seriously stepping up his holiday decorating game.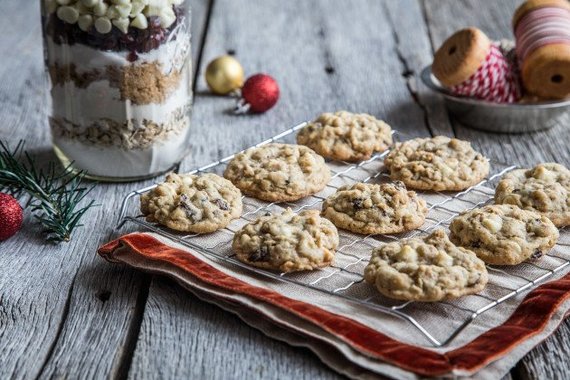 As much as we love spreading holiday cheer, our shopping list seems to have gotten a little bit out of control. Instead of buying gift cards or cute holiday mugs, we've decided to take the handmade route for quite a few people on our list. And the first item we've whipped up are these deliciously festive cranberry white chocolate chip cookies.
I am obsessed with anything presented in a jar, so naturally beautiful layers of sugar and flour are pretty much my jam. Add on festive ribbon or baker's twine and a little holiday ornament and tag and you have yourself a handmade gift that's most definitely holiday-worthy.
Cranberry white chocolate chip cookies in a jar are the perfect way to say thank you to neighbors, co-workers, or the UPS guy who considers your house his second home because you buy way too much stuff from Amazon.
Although I do love me some fancy printables, I decided to go the easy route for these cookies in a jar. I simply printed out the directions, cut the paper and folded it into a small square. I then affixed it to the bottom of the jar with festive washi tape. Just be sure to tell your friends and family where the directions are located.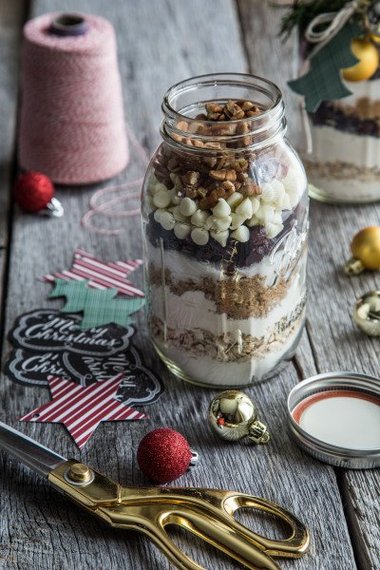 Curious what I used to decorate these jars? Below are all the crafty details. Most of the items were purchased from Target.
Ball Quart Jars
Cooking Twine + Baker's Twine
Plastic Bulbs
Garland
Holiday Gift Tags
Washi Tape
Looking for more homemade gift ideas? Check out this candy cane fudge and these sugared pecans. Both of these recipes are sure to please just about anyone on your list!
About Jamie
Jamie has an addiction to all things baking, as you'd guess from her blog,
. She creates all things
just for us Food Fanatics, though.