If you haven't ventured past the convenience of dried pasta, it's time to make some changes in your life. We have nothing against dried pasta -- there is definitely a time and a place for it, and in fact, sometimes there's nothing better for a quick and satisfying weeknight dinner. If you've ever tried homemade pasta, however, you understand what pasta is really all about. Homemade pasta is a little chewy and very tender; it really does just melt in your mouth.
It may sound difficult, but making your own pasta is actually much easier than you might think. If you have a pasta maker, the most difficult part is probably setting up the machinery (you can also make pasta by hand). Whichever route you take, homemade is as simple as mixing together two or three ingredients. The basic process consists of mixing flour and water -- and egg if you want -- together, kneading it into dough, letting the dough rest for a while, and cutting noodles. As author and food blogger David Lebovitz says, pasta dough isn't as fussy as pastry or bread dough. It's "simple and forgiving, [and] one of those recipes that's more about technique than ingredients or quantities."
If you're still not convinced, here's something to consider: Homemade pasta is so satisfying that it needs little else to make a completely delicious meal, especially if you've added something flavorful, like spinach or beets, to the pasta dough. Sometimes, a drizzle of good, fruity olive oil is all you need. So you can put the energy you might spend on an elaborate sauce into the homemade noodles.
Ready to tackle this deceptively easy challenge? We've rounded up 15 homemade pasta recipes to get you started. We're warning you, though: once you go homemade pasta, you'll have a hard time going back.
Kale Pasta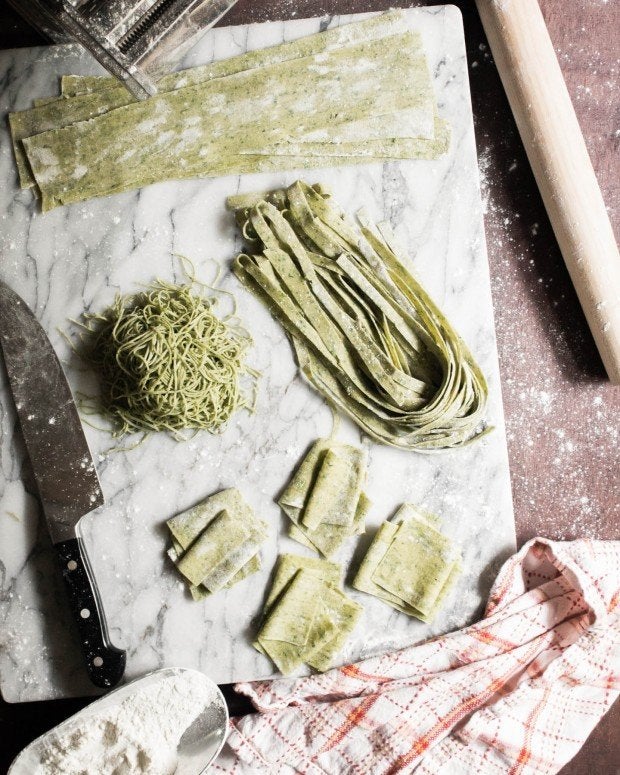 Homemade Porcini Fettuccini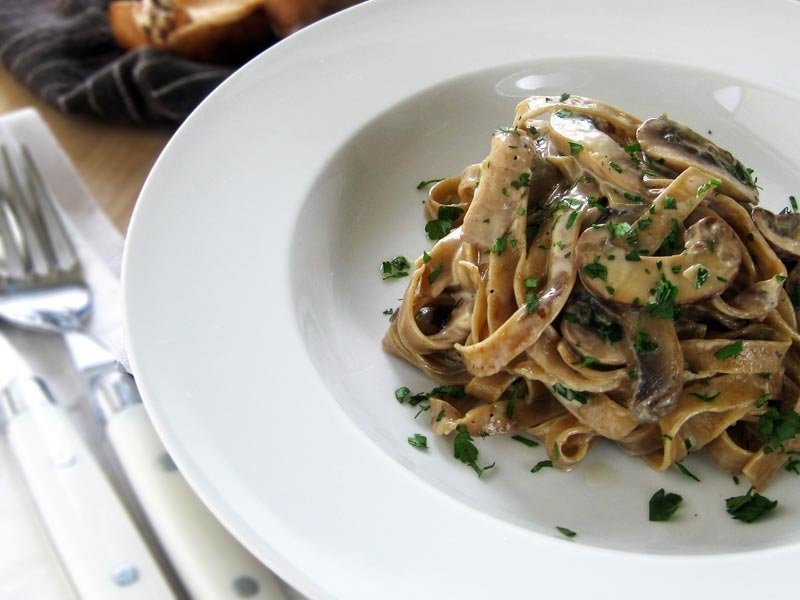 Beet Pasta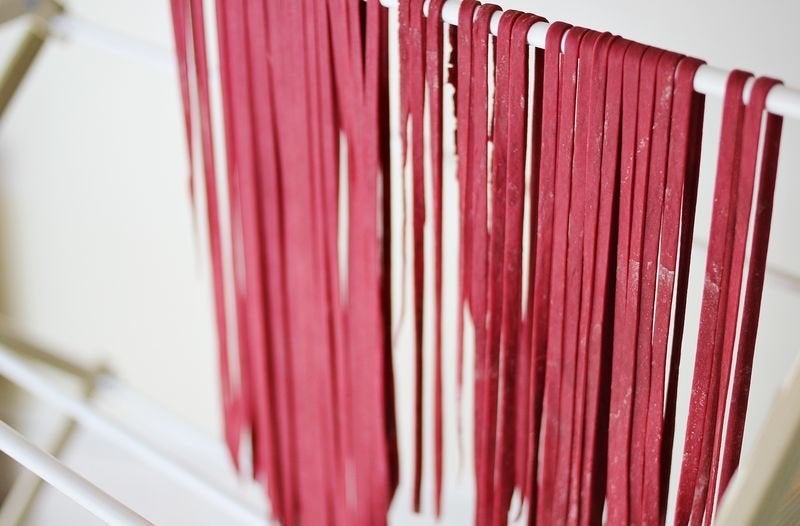 Homemade Ginger-Infused Fettuccine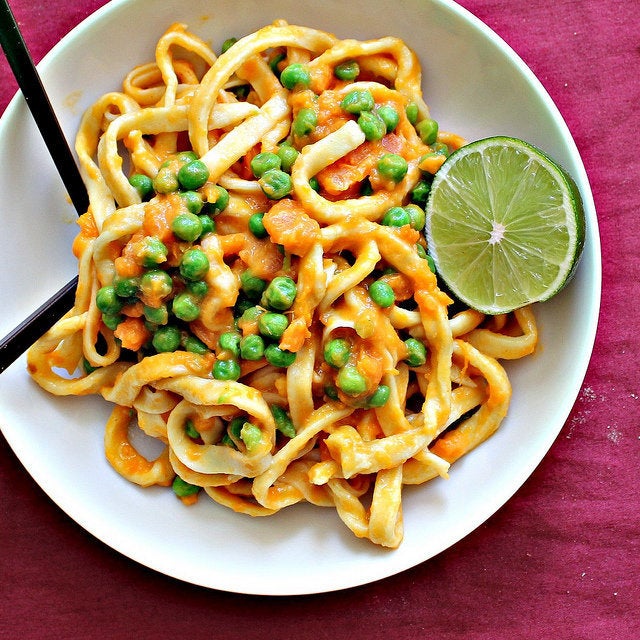 Homemade Spinach Whole-Wheat Pasta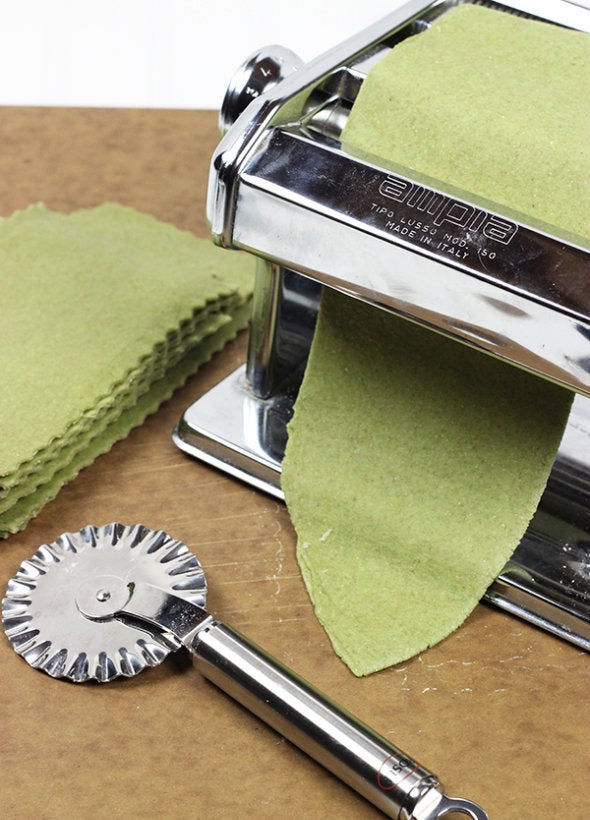 Homemade Pasta With KitchenAid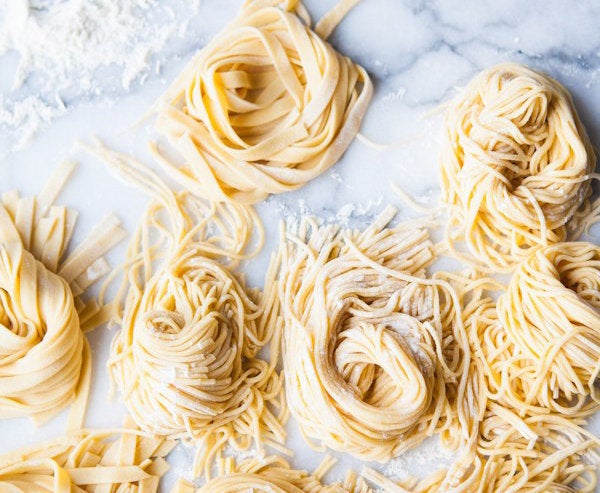 Gluten-Free Fresh Pasta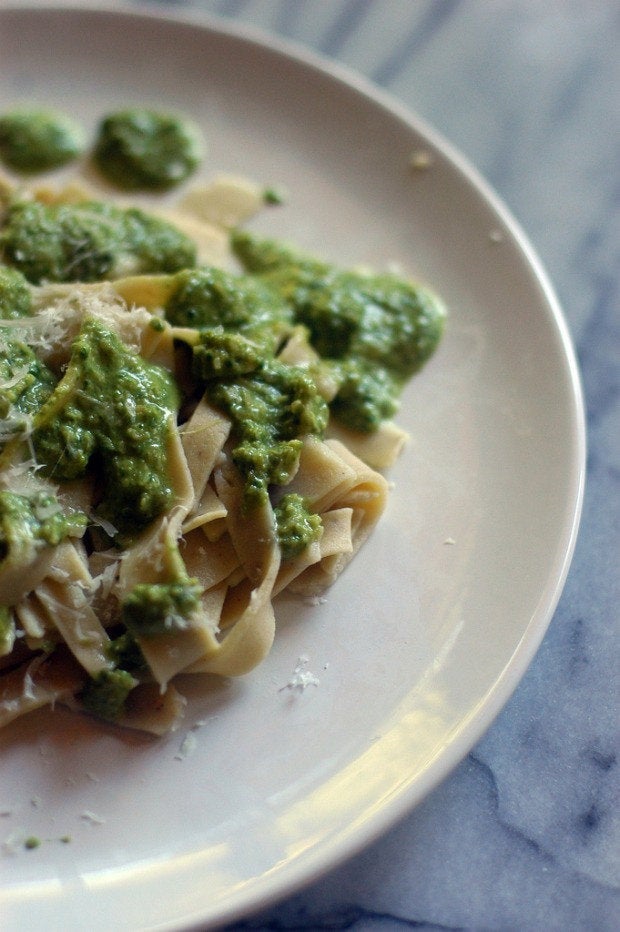 Jennie's Homemade Manicotti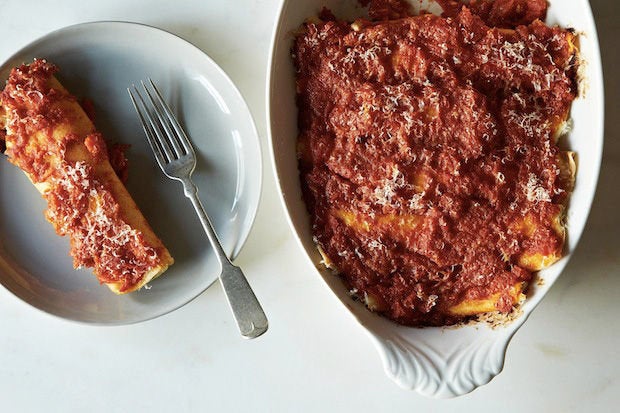 Pici con le Briciole (Pici with breadcrumbs)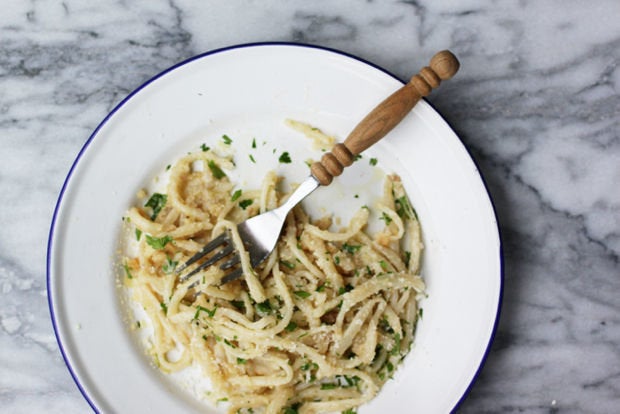 Roasted Red Pepper Pasta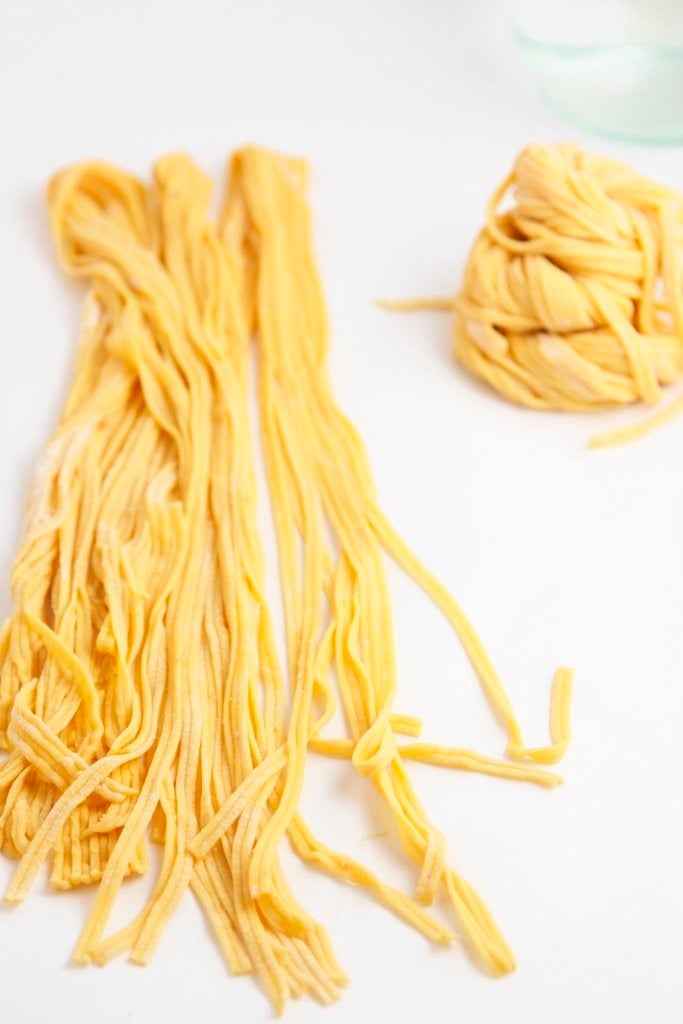 Homemade Orecchiette With A Roasted Tomato Red Wine Sauce And Herbed Pan-Fried Chicken
Basic Pasta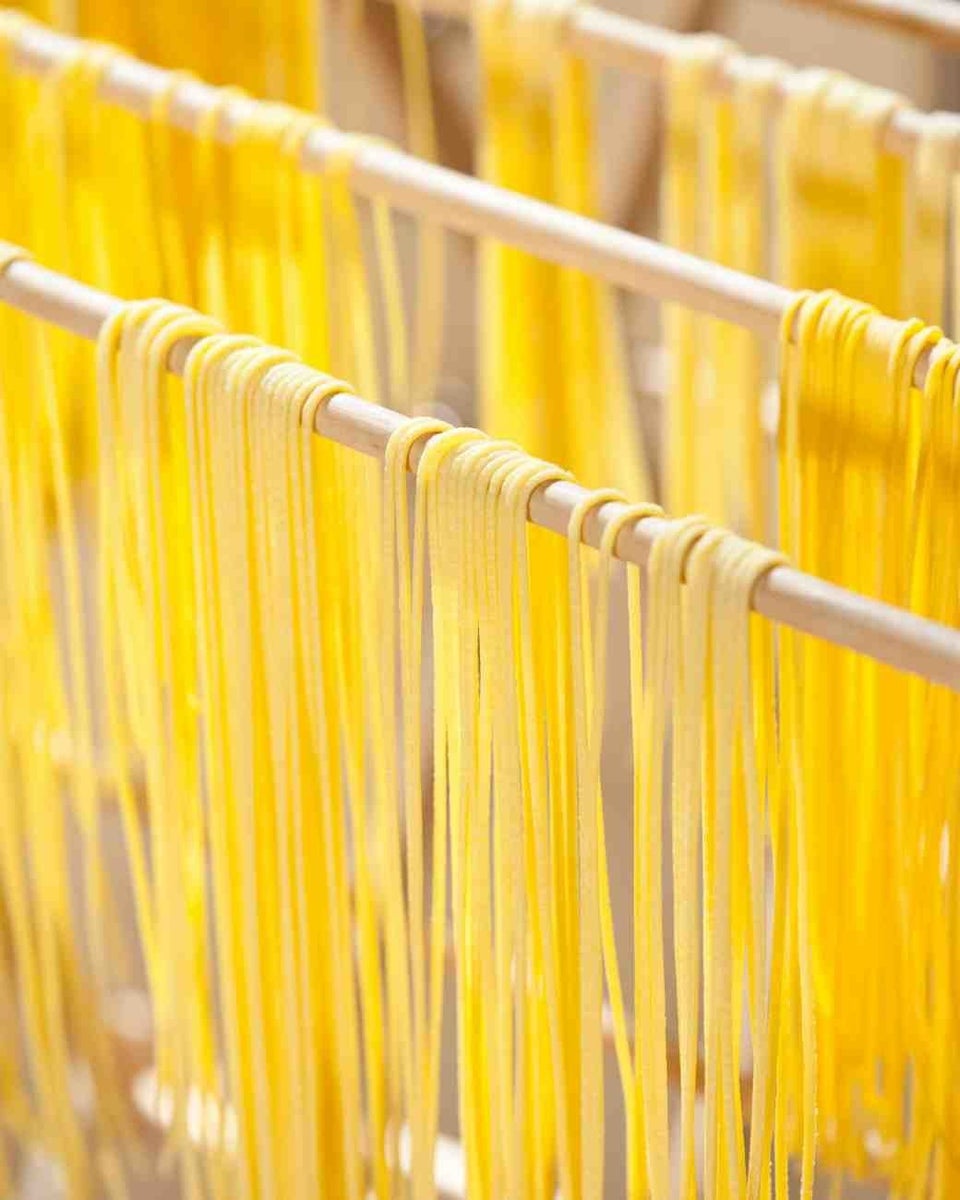 Spinach Pasta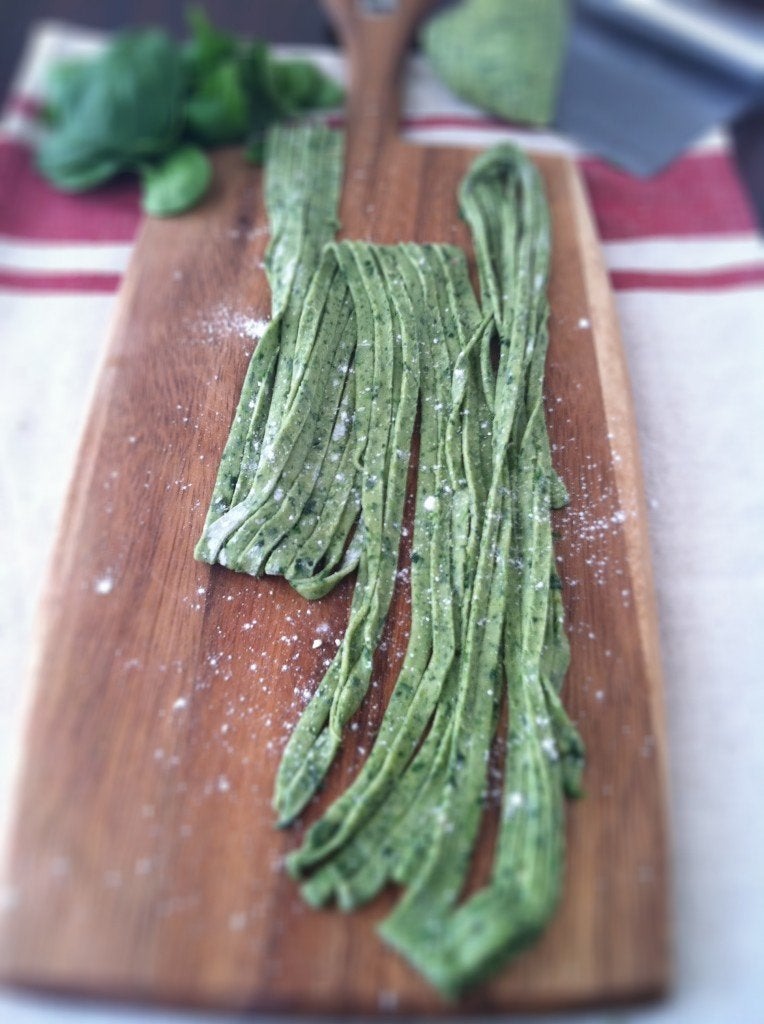 Homemade Pumpkin Pasta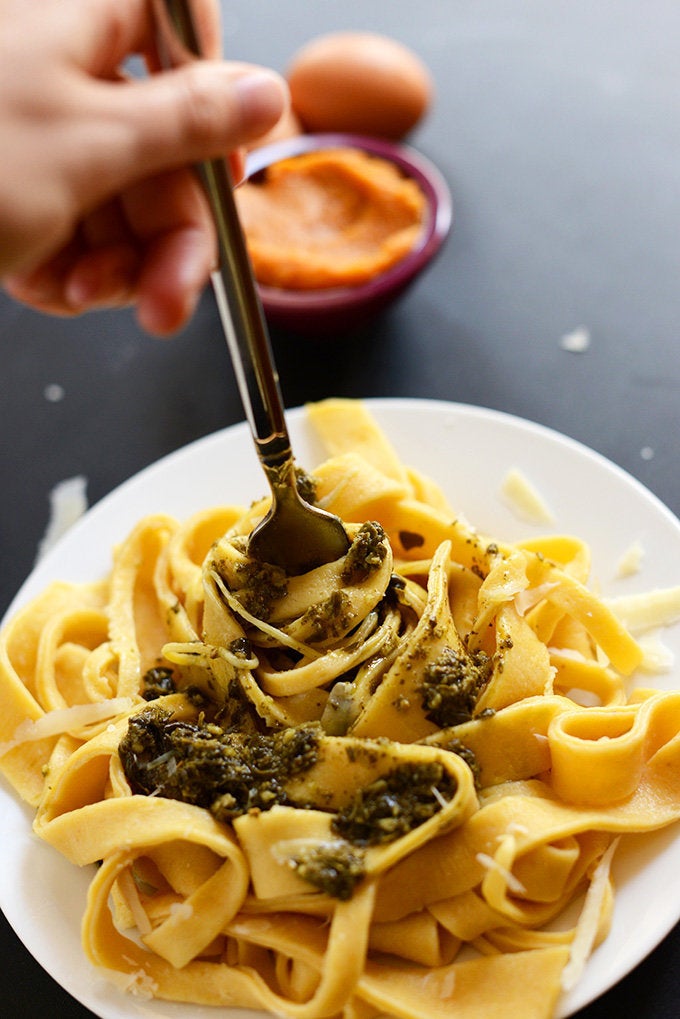 Handmade Pasta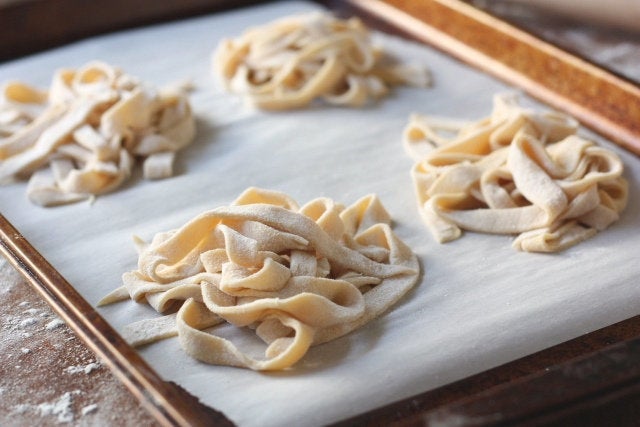 Support HuffPost
A No-B.S. Guide To Life
Related
Before You Go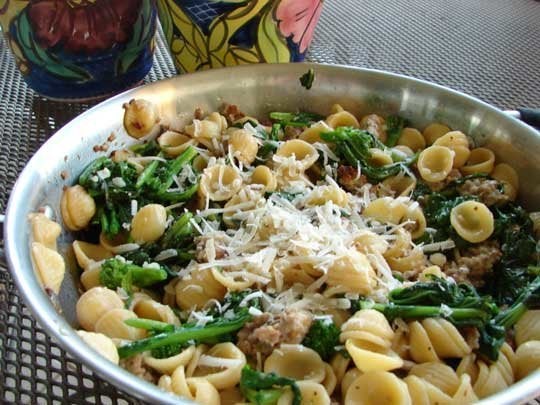 22 Quintessential Pasta Recipes
Popular in the Community