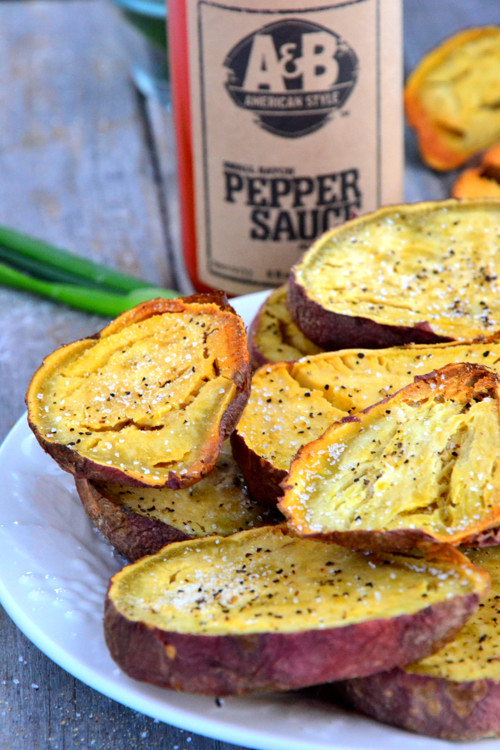 Here's an easy recipe that's perfect for those spring and summer BBQs coming your way! Toss that bag of processed potato chips and make your own 'hot' ones with my favorite new pepper sauce, a bit of olive oil, sea salt and pepper.
Homemade Pepper Sauce Potato Chips
4 large white potatoes, cut into 1/4 inch chips
1 Tbsp. extra virgin olive oil
A&B American Style Pepper Sauce
1/4 tsp. sea salt
1/4 tsp. freshly ground black pepper
Preheat oven to 350 degrees F.
Toss potatoes with all ingredients until potatoes are fully coated. Transfer potato chips to a baking sheet and bake for 15-20 minutes or until chips are crispy.
Remove from oven; set aside to cool before serving.
Enjoy!