When you run out of time for dinner, pizza is a great option. It tastes good, is a crowd-pleaser and is nice on your wallet. And while it can be quite a production if you make everything from scratch, you can have a pretty amazing pie ready in no time with some helpful time-saving tips. And no one will be the wiser.
The first step to skip is making your own dough. Yes, it's a pleasure to make from scratch, and there's definitely an art form to be respected and cherished; but really, who has the time for that? A great source for pizza dough is your local mom 'n pop pizza shop. Often times, they're willing to sell you a ball of freshly made dough for just a couple of dollars. If that's not an option in your area, some supermarkets will carry pizza dough. And if you can't find the dough, they'll at least have the pre-made crust.
Once the dough is taken care of, you've won half the battle. Now all you have to do when you walk in the door is preheat the oven and -- while the oven is heating -- prepare your pizza toppings. The toppings are what really set one pizza apart from the rest. And if you choose wisely, you can minimize the prep time to just a matter of minutes. From the beloved Hawaiian pizza to some more adventurous creations, click through the slideshow below for some homemade pizza inspiration.
How do you like your pizza? Leave a comment.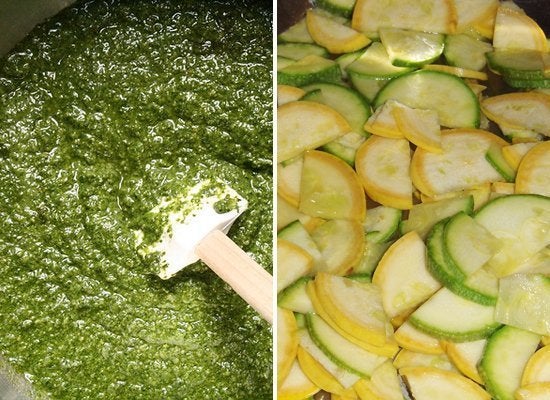 10 Minute Pizza Toppings
Related