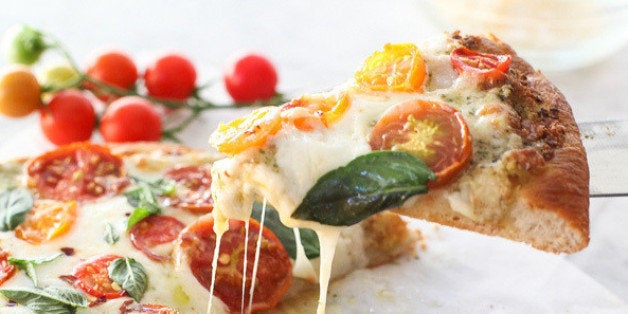 There aren't many people in the world who don't like pizza -- whether it be grandma style, white pizza or gluten free. This is a testament to our fellow human's good sense. But to our dismay, we realized, there are very few of those humans who have ever made their own pizza at home -- despite their love for this food. This is a shame, especially since homemade pizza is ridiculously easy to make. (And because it means pizza whenever, however, you want it.)
The part that usually scares folks away from making their own pizza is the dough -- it's not as scary as it sounds. Actually, it's not scary at all. (And there's always the option of buying it pre-made from your local pizzeria or grocery store if you just can't deal.) Once that part is taken care of, it's all about the toppings, which is where you can let your creativity shine. Anything goes.
We've gathered 30 pizza recipes to get you started, but these are just suggestions -- use them as a jumping off point for your own individualized pizza greatness.
White Pizza With Spinach And Bacon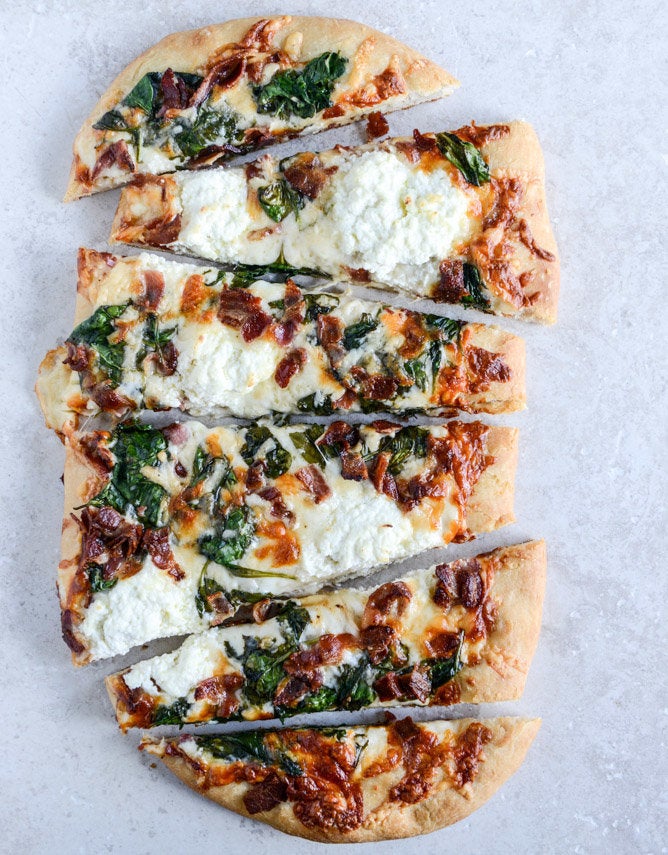 Pesto Pizza With Fresh Tomatoes And Mozzarella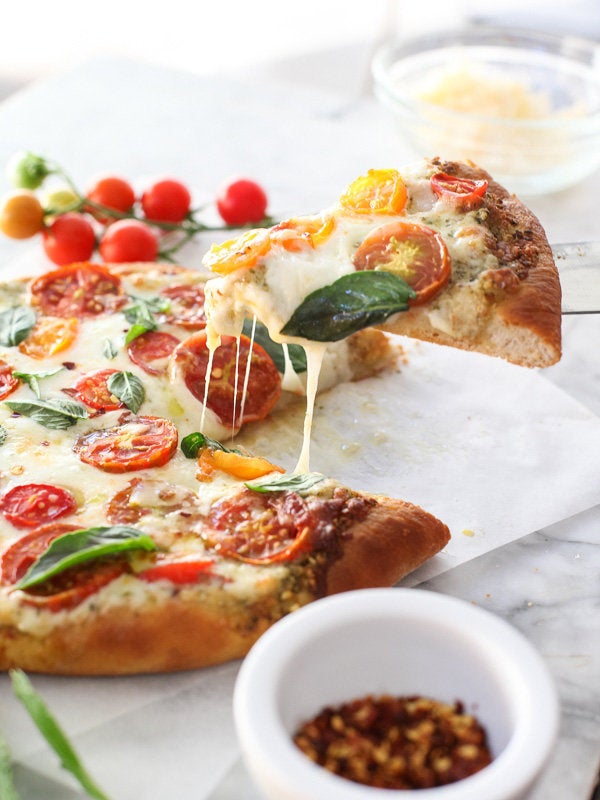 Cheesy Fontina Caramelized Onion, Chorizo, Spinach And Artichoke Pizza
Buffalo Chicken Pizza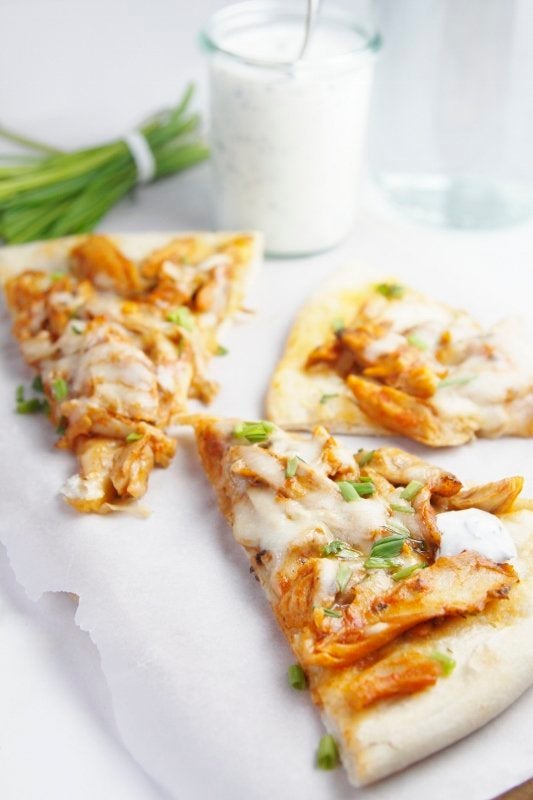 Sweet Potato, Balsamic Onion And Soppressata Pizza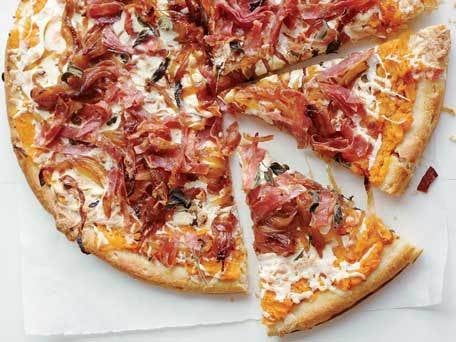 Meat Lovers Pizza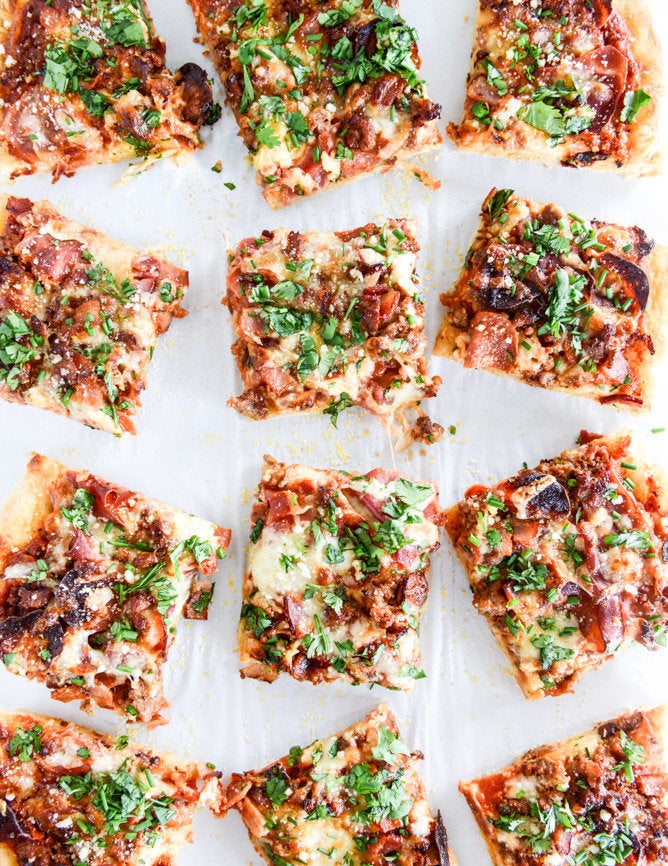 Mushroom, Asparagus And White Burrata Cheese Pizza With Balsamic Drizzle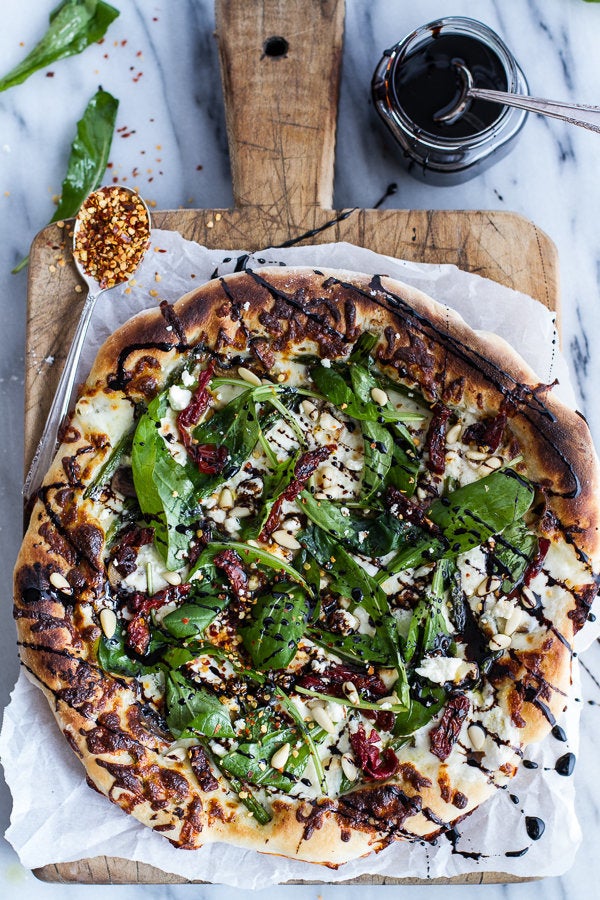 Spinach And Ricotta Pizza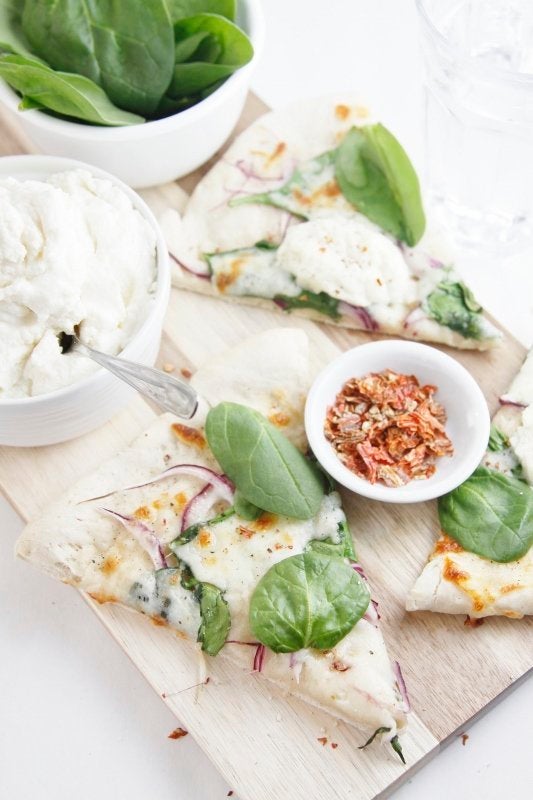 BBQ Brussels Sprout Pizza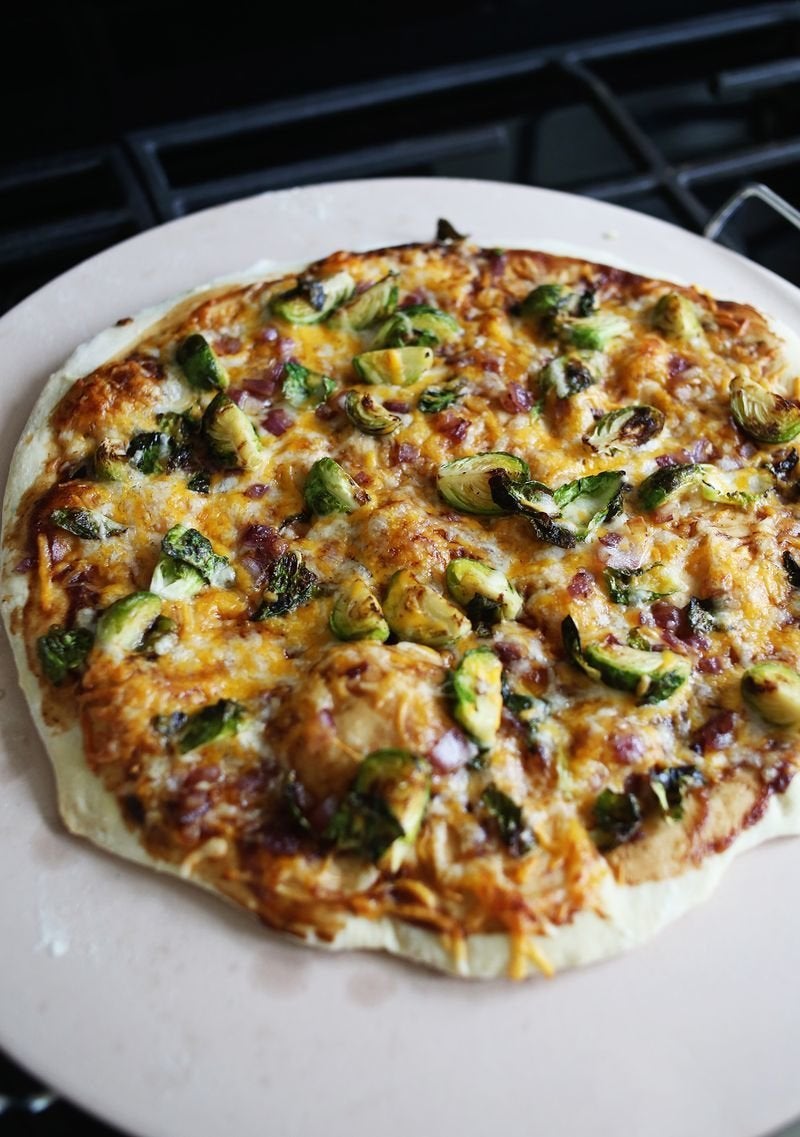 Chicken Tzatziki Pizza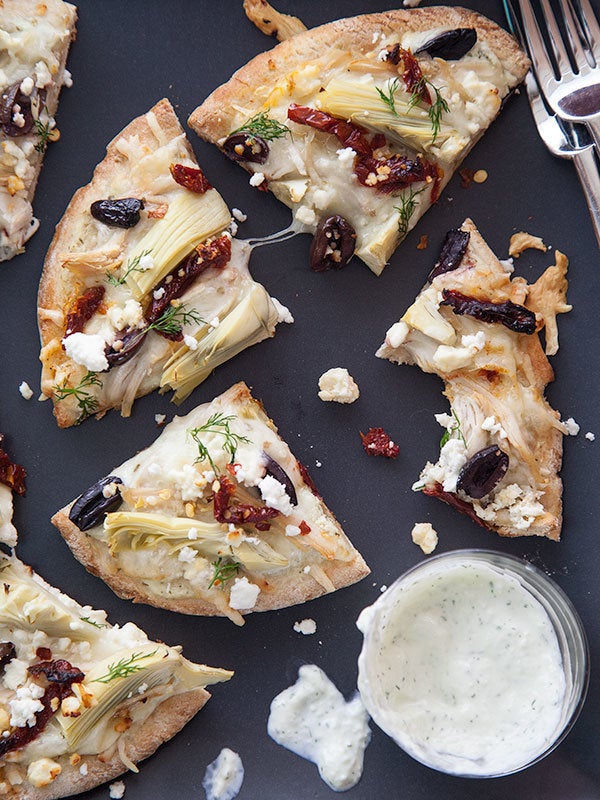 Pizza Sorrentina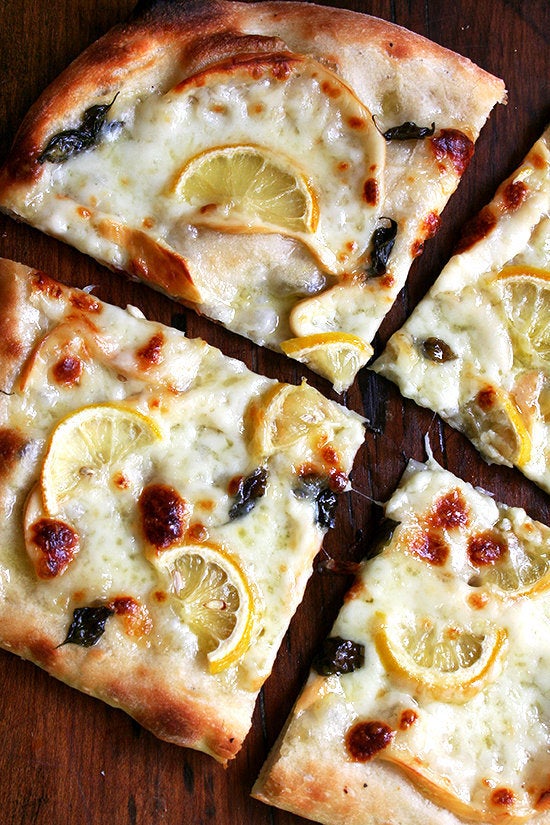 Chipotle Cajun Shrimp And Guacamole Pizza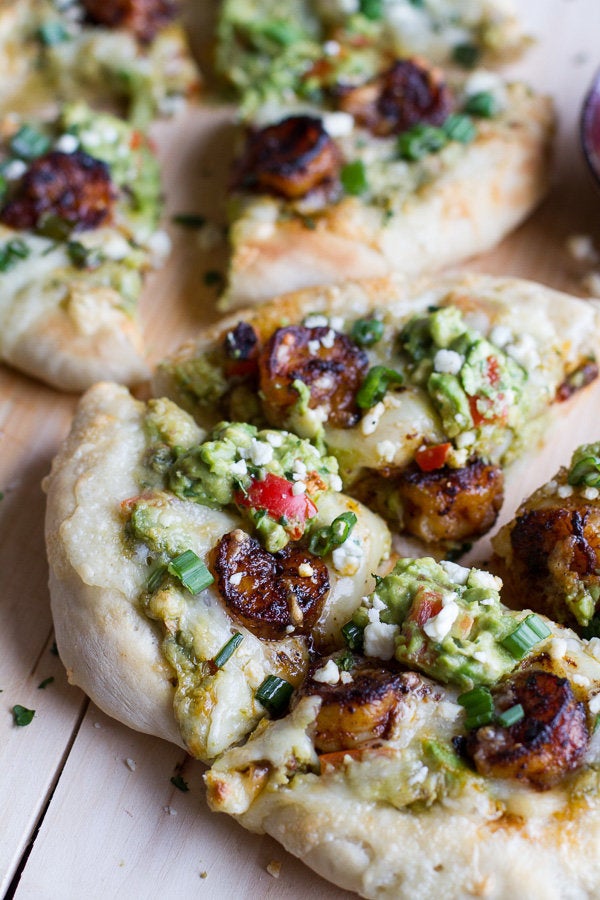 Marinated Kale And Whipped Ricotta Pizza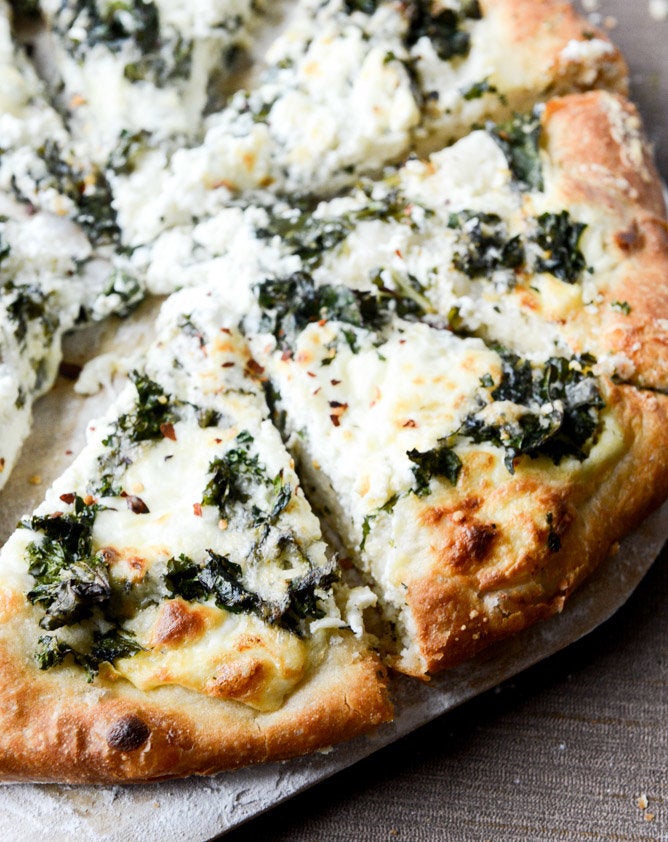 Maple Apples, Blue Cheese And Bacon Pizza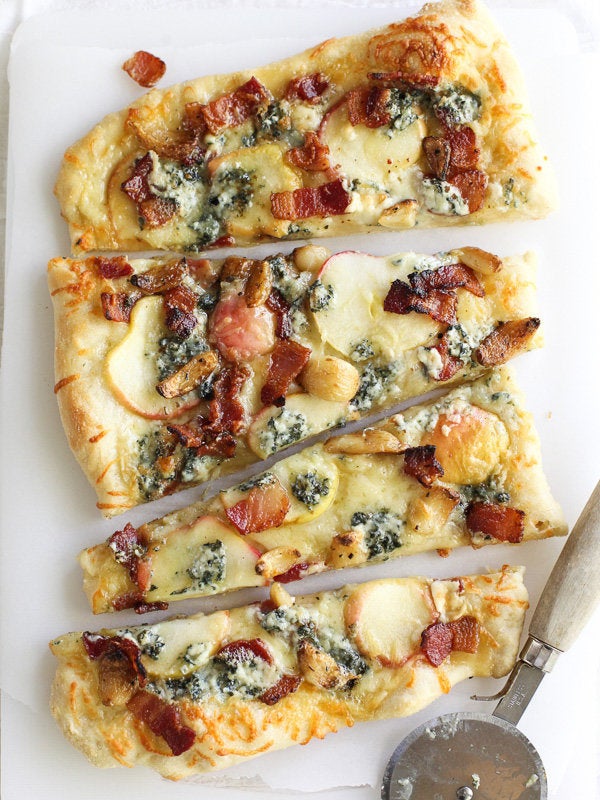 Sun-Dried Tomato And Olive Pesto Pizza With Salami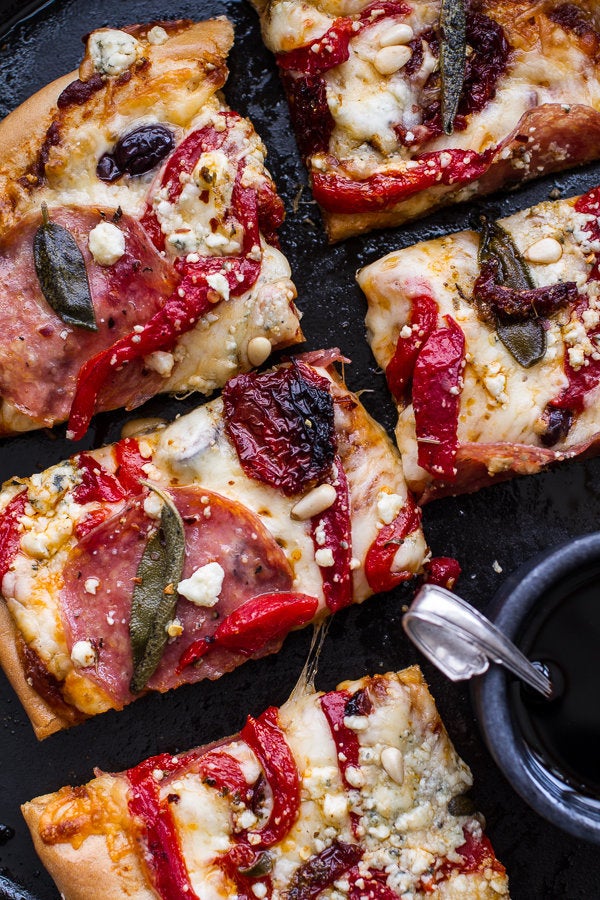 Cast Iron Skillet Brussels Sprouts Bacon Pizza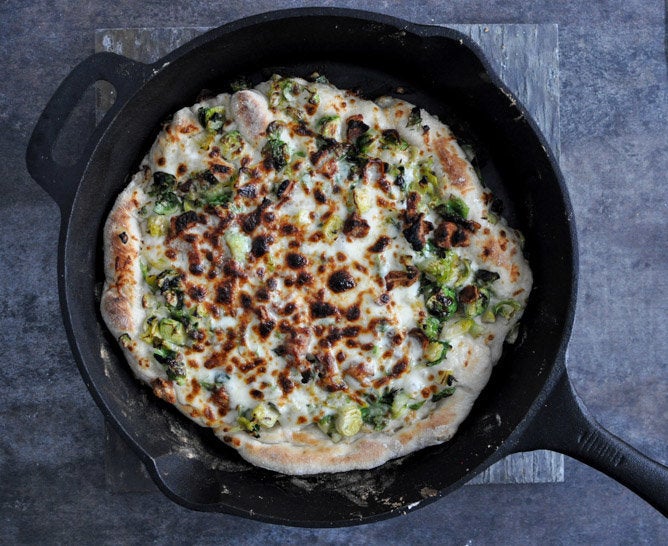 Toasted Walnut Pesto And Caramelized Nectarine Pizza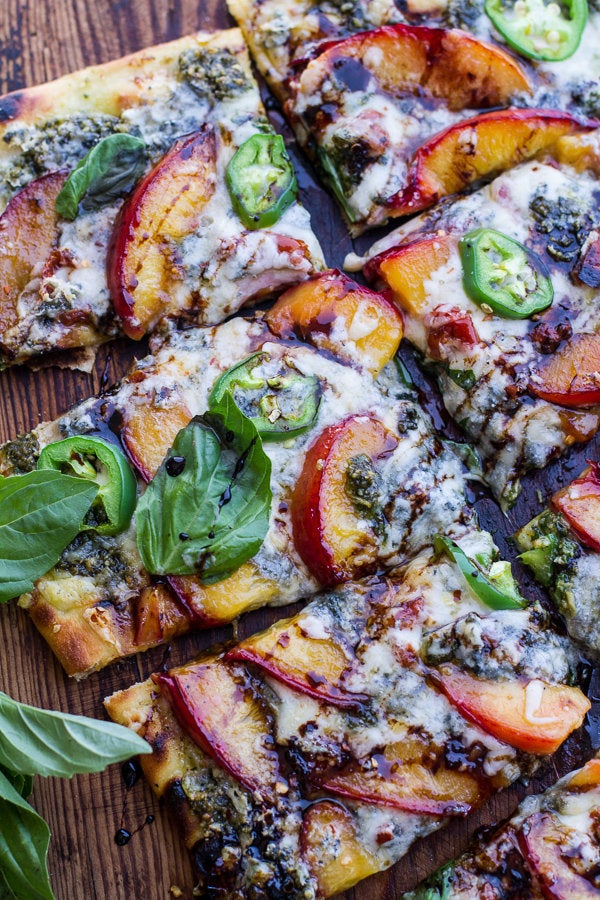 Pizza Margherita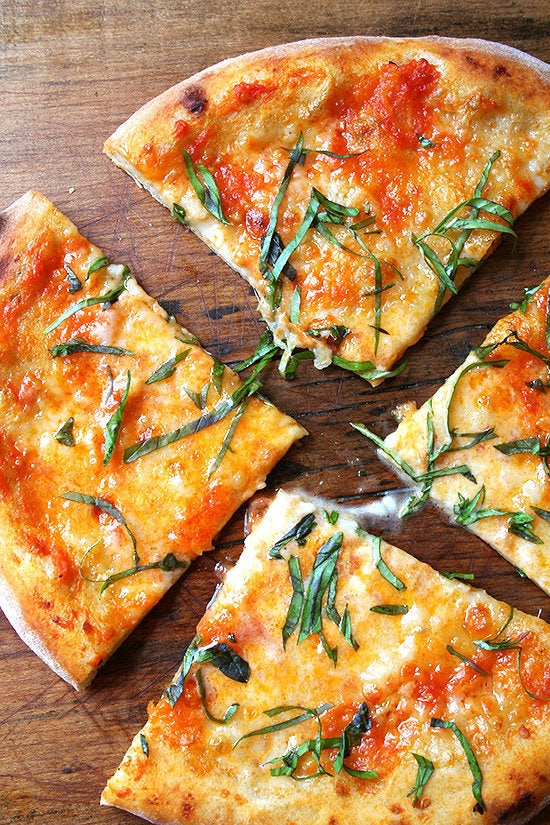 Meyer Lemon Pizza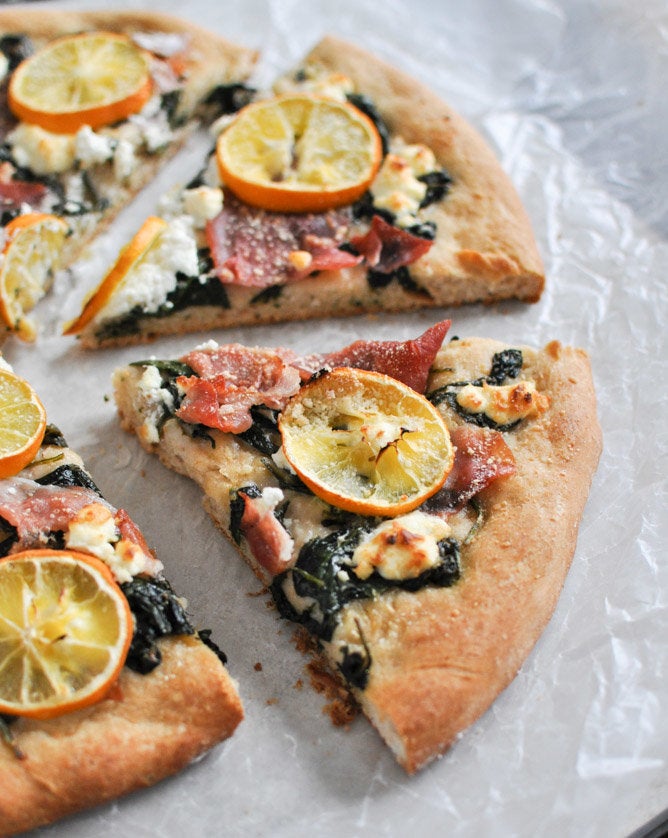 Sweet 'n' Spicy Roasted Butternut Squash Pizza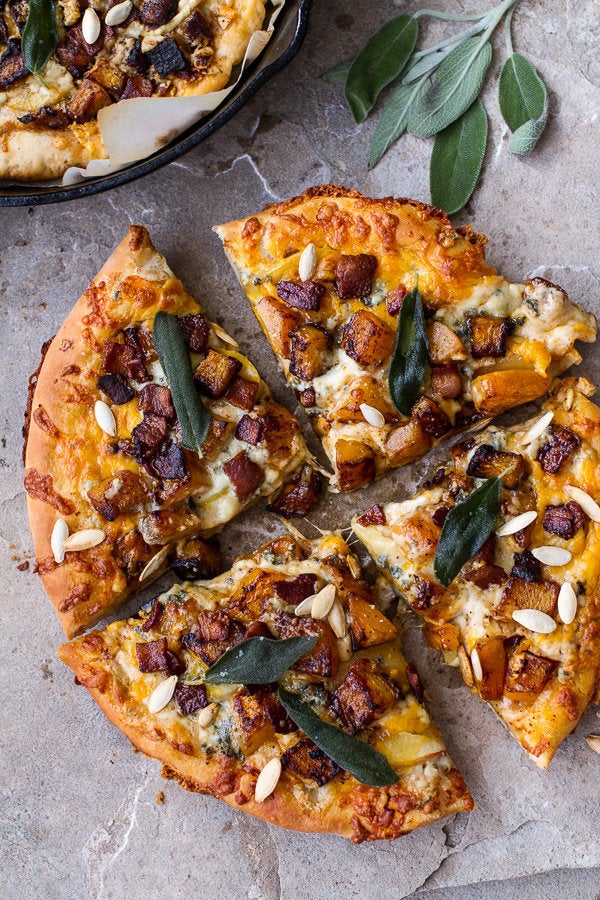 Berry With Arugula And Prosciutto Pizza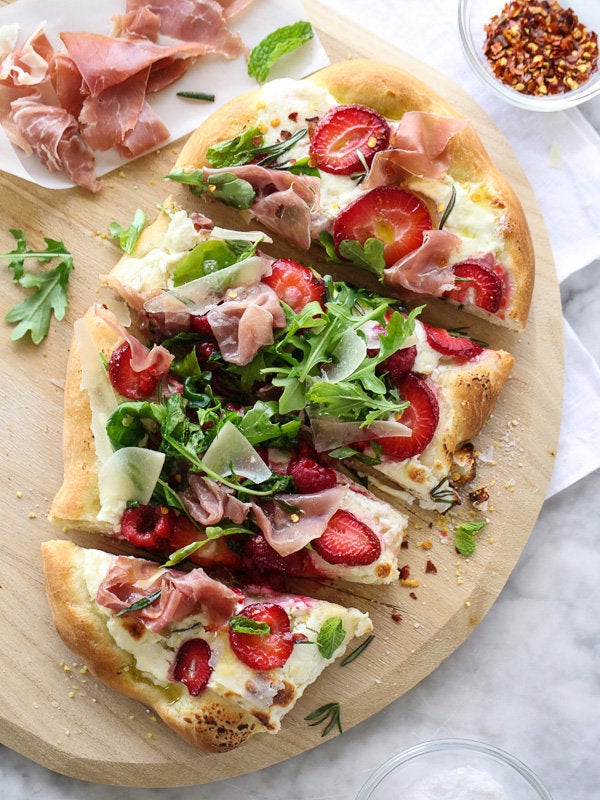 Burrata Caramelized Onion And Prosciutto Pizza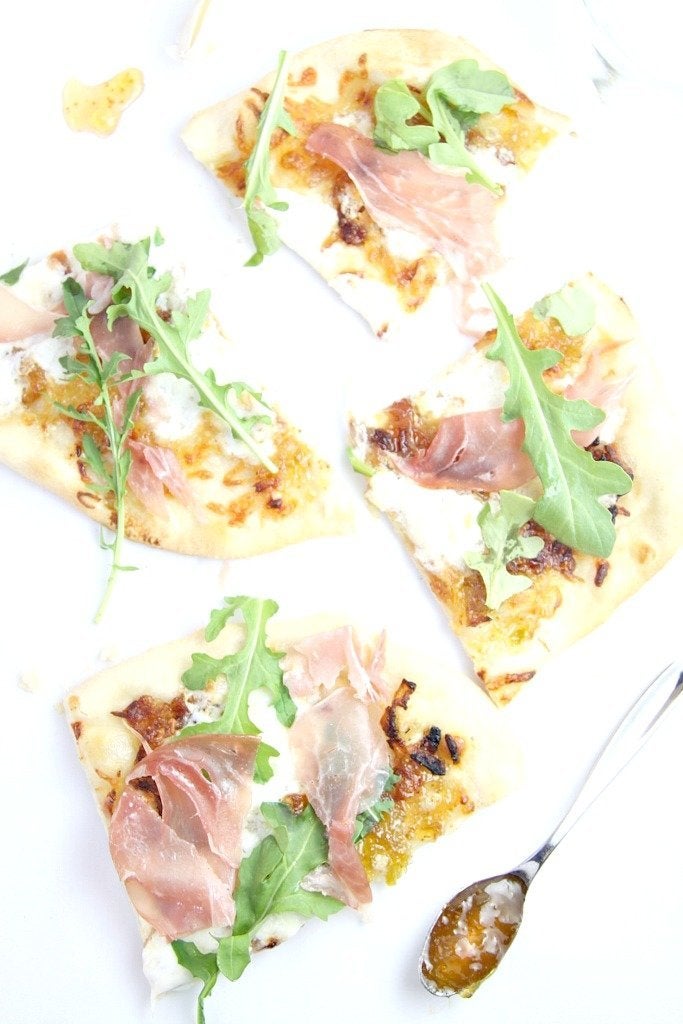 Bacon, Egg And Asparagus Personal Pizzas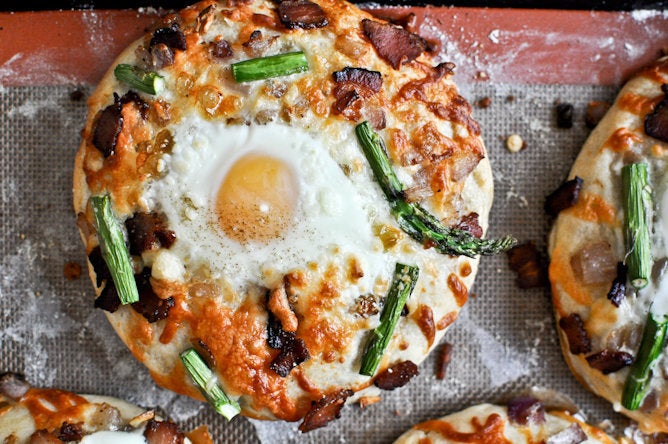 Red Potato, Sausage And Rosemary Fontina Pizza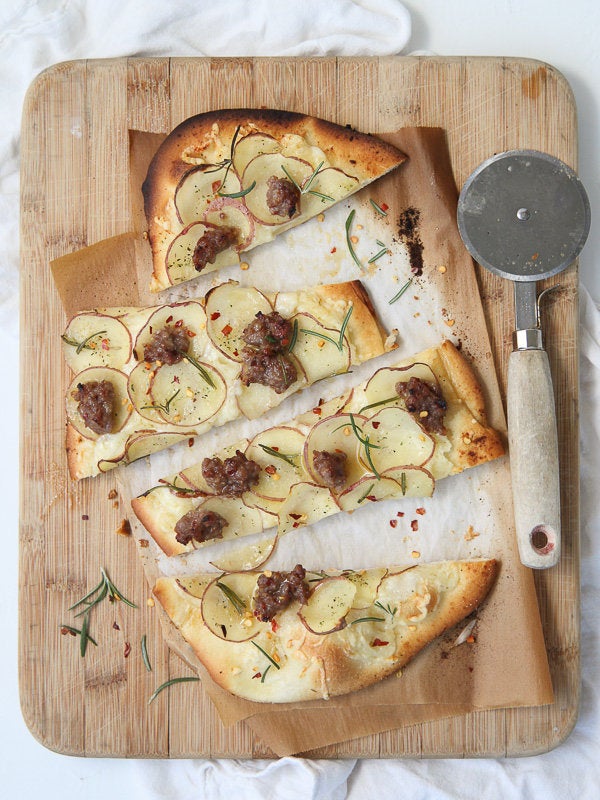 Pulled Pork Pizza With Maple Leeks, Roasted Garlic And Aged Cheddar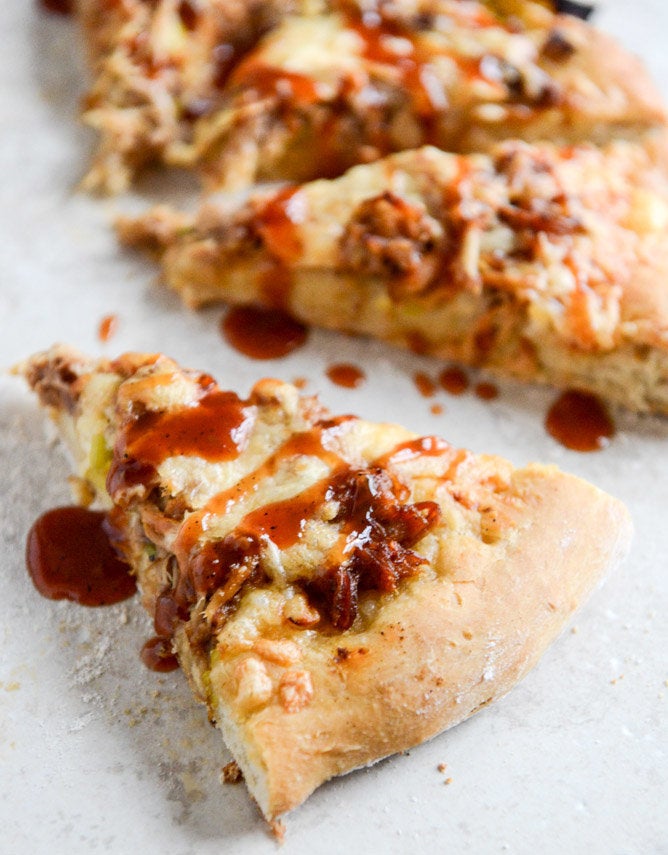 Chipotle BBQ And Sweet Chili Pineapple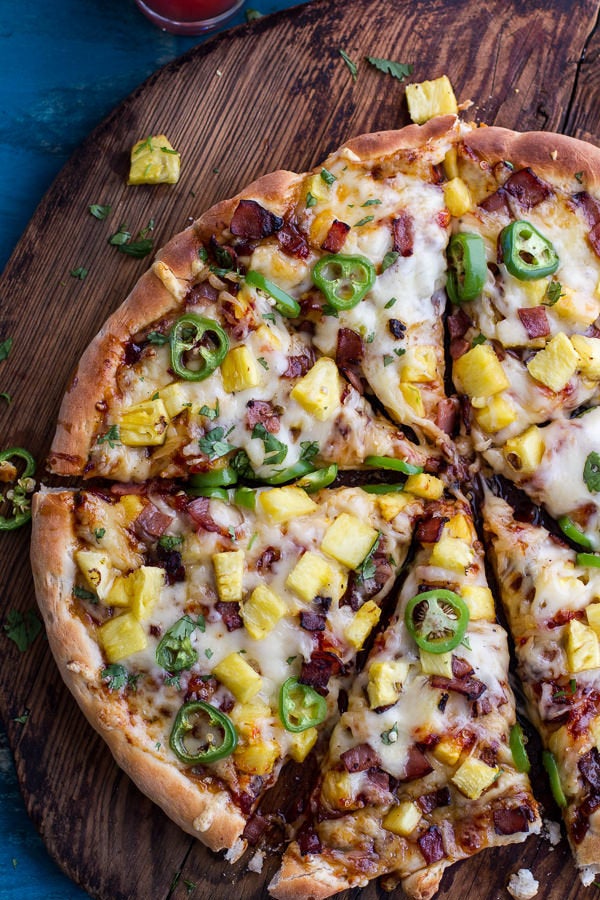 Spinach Artichoke Chicken Pizza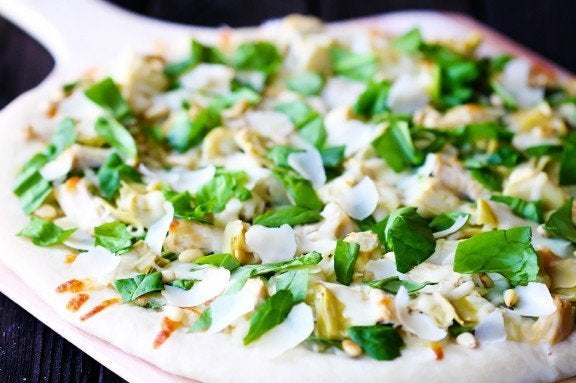 Crispy Shredded Sprouts And Cider Short Rib Pizza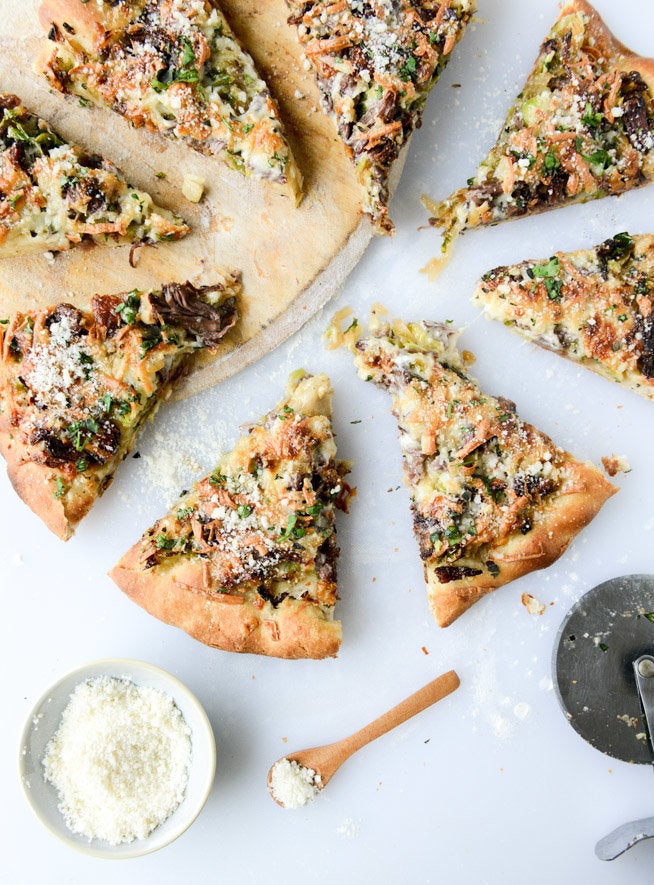 Thin Crust Pizza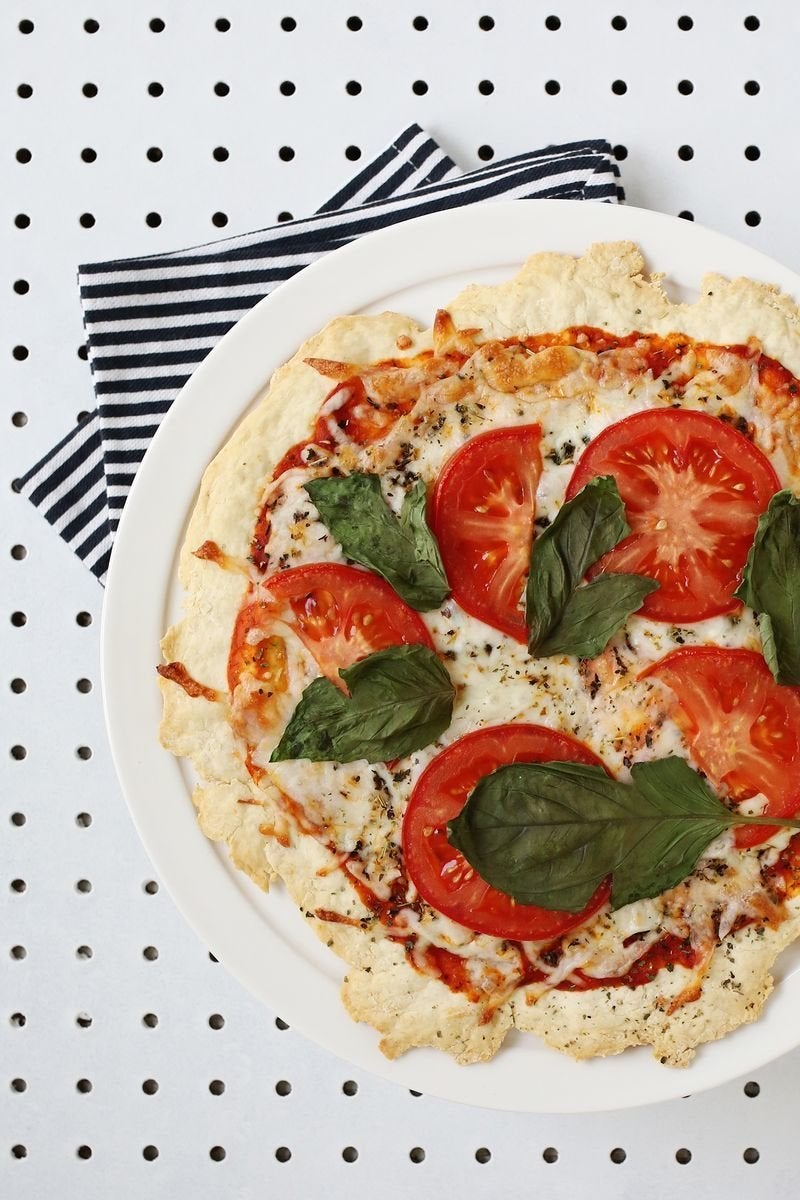 Butternut Squash, Sage Pesto And Prosciutto Pizza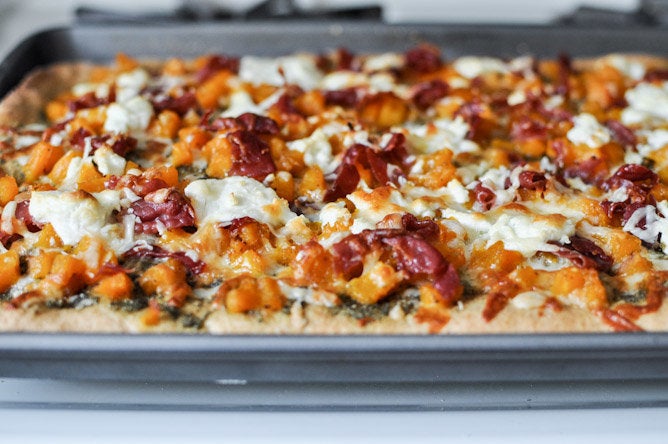 Before You Go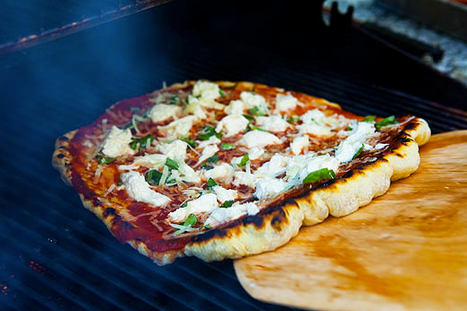 Grilled Pizza Recipes