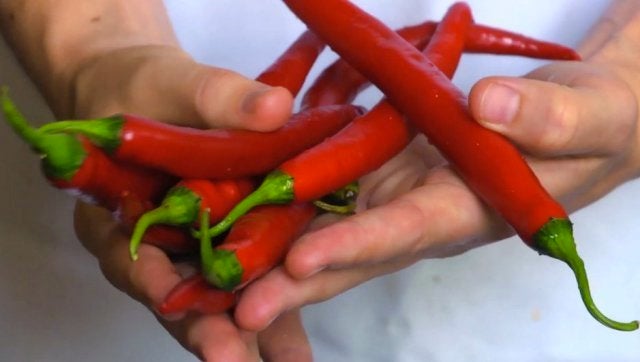 "Food is naturally different. So, I just really want to honor that variety and let the chili peppers do the talking."
Meet Jolene Collins, the founder and artisan behind Jojo's Sriracha in Brooklyn, NY.

Jojo's Sriracha: Bringing More Hot Pepper Flavor to the Party (watch her story below):
Jolene is obsessed with sriracha. So much so, that she literally gets sad when a day passes without it. She discovered the chili sauce at age 15, when, in a hunger frenzy, she coated her tuna sandwich and potato chips with the unfamiliar condiment and did a double-take. When she recounts the story -- ever so fondly -- you can see she remembers the exact moment as if time stopped. A moment that maybe, just maybe, foreshadowed her destiny.
To purchase your first batch of this one-of-a-kind chili sauce (which I highly suggest you do) visit Love of JoJo's Etsy store online. Or visit one of the two shops in Brooklyn that carry her sriracha:
Remember, every batch is a little different. So check in often, as she'll be releasing new flavors, with all sorts of spice levels, throughout the seasons.
Thanks so much for supporting food. curated. and small artisans! Happy Eating!
Popular in the Community