We can spend hours clicking through do-it-yourself projects on Pinterest. However, we recently stumbled upon homemade sunscreen recipes that made us stop mid-scroll.
Do-it-yourself is great... but not for sunscreen."One of the explanations people use for DIY sunscreens is that they don't want to pay 20 bucks for on-the-shelf products," says Dr. Piasecki. "While I encourage the do-it-yourself mantra in many aspects of life, I would stop short here. Though there are actual UV-blocking ingredients that you can purchase online, there is a chemistry and art to making sure they are stable and safely mixed."
Dr. Piasecki explains that FDA regulations are very rigorous largely in part to testing measure companies employ in order to advertise a product as sunscreen. "There are SPF, water-resistant and hypoallergenic variables that I wouldn't recommend people tackling in order to save extra dollars. It's worth paying for it when you know it's been put through the ringer for production."
Be wary of DIY sunscreen SPF value charts.We spied on a few blogs charts that broke down how to achieve a certain SPF level when making your own sunscreen. (But we didn't find any credentials that persuaded us these were legit.) Dr. Piasecki believes that there is no real good way to test SPF levels at home.
"It's not simply throwing the ingredients into a bowl and stirring with a spoon. The appropriate measurements need to be present or the active ingredient will likely end up in a clump at the bottom of your mixture and you won't have enough sunscreen to protect your skin," says Dr. Piasecki. "You could even end up with a formula that is uneven and blotchy with some areas of the body getting enough protection and others not so much."
When it comes to sun protection, you can't go wrong with common sense. Allergic reactions to chemicals found in traditional sunscreens have been used as an argument for not wearing it at all or going the DIY route. However, Dr. Piasecki warns that the risks of not wearing the appropriate sunscreen correctly, outweighs wearing it by far.
"In general any substance can irritate the skin. There are people out there who have an allergic reaction to cotton, nickel or gold. If you try a sunscreen and it irritates your skin, stop using it and pick a different brand," says Dr. Piasecki."In the past, a lot of the carrier chemicals and preservatives in store-bought sunscreens included PABA, or para-aminobenzoic acid, which was known to form rashes. But many of the do-it-yourself sunscreens have oils in them and their preparations can cause breakouts and bumps."
Dr. Piasecki's final words of advice: "When you're outdoors doing the things you enjoy, it's important to wear sunscreen. There is no scientific evidence that a particular band or type of sunscreen works better than others. But the best sunscreen is actually the one you're going to put on." (Preferably, one that's SPF 30 or greater, has some water resistance and is easy to apply every two to three hours or after getting wet.)
Have you ever tried homemade sunscreen? Or would you rather stick to what's on the shelf at the drugstore? Tell us your thoughts in the comments section.
If DIY sunscreen isn't your thing, here are some options: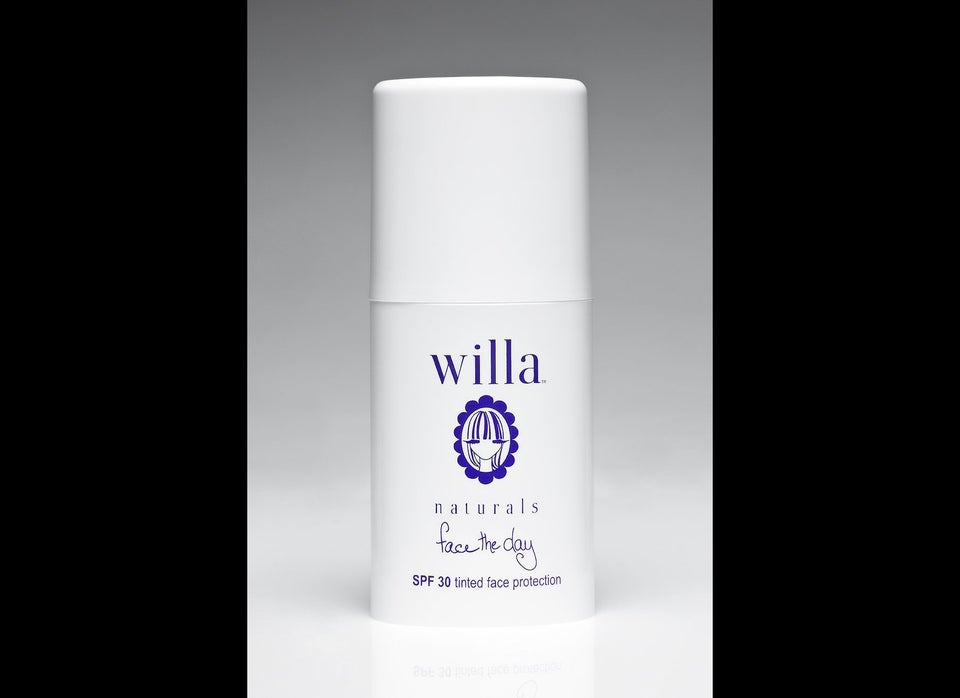 Buying Guide: Sunscreens
Want more HuffPost Style beauty content? Check us out on Twitter, Facebook, Tumblr, Pinterest and Instagram at @HuffPostBeauty. (For everything else check out our main HuffPost Style Twitter, Tumblr, Pinterest and Instagram @HuffPostStyle.)---Do you have a beauty story idea or tip? Email us at beautytips@huffingtonpost.com. (PR pitches sent to this address will be ignored.)
Related